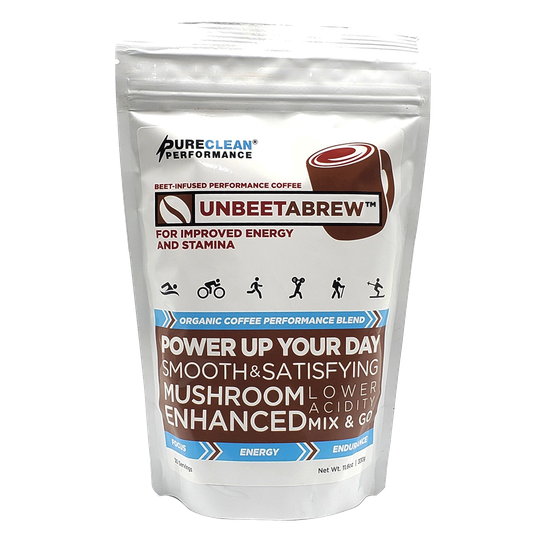 👀 In the Ukraine (73km south of Uman'), my grandmother had a meal of borscht, coffee, and mushrooms everyday to sustain, nourish, and energize her body for working the fields. She came to the USA (in the early 1900s) and continued to eat the same meal until her passing at 103 years old! 😮
I honored my beloved grandmother with the beet, mushroom, and coffee boosted UNBEETABREW™. Enjoy it for a proven long life, great health, and peak fitness.
This tasty formula is the healthiest and most effective performance instant coffee anywhere. Utilizing centuries-old eastern European knowledge, it strategically combines organic Arabica coffee, BioBeets™ fermented beet juice powder extract, a six mushroom performance blend, and ribose. In just one cup you will have better energy, performance, and health all without jitters!