All of your questions about meat - answered!
Hi All!
How many news headlines, films, books and friends of yours say that beef is the most unhealthy and environmentally destructive foods you could be eating? Have you cut down on your meat consumption or feel frustrated about the vilification of meat, something humans have eaten for millions of years?

The most pivotal food and environment book of 2020 is coming soon!

Two highly respected educators best selling authors and podcasters, Diana Rodgers of Sustainable Dish and Robb Wolf have been trying to get the word out for years about the importance of sustainability when it comes to diet, and how have just finished a new book Sacred Cow (due out tomorrow July 14) and documentary film of the same name (slated for Fall release) that addresses this complex, yet critically important topic.
What is Sacred Cow?

Beef is framed as the most environmentally destructive and least healthy of foods, but while many argue that greatly reducing, or even eliminating it from our diets, Sacred Cow takes a more critical look at the assumptions and misinformation presented about meat - and has the science to back it up!

Learn more...download the PDF The Nutritional, Environmental and Ethical Case for Better Meat.
Where can you get it?

Sacred Cow is available now for preorder on Amazon and everywhere books are sold. They're also offering over $200 in pre-order incentives, including a free sneak peek preview link to the film Sacred Cow!

Click here for more info.

After spending years analyzing the science, the book presents a solid case that:
Meat and animal fat are essential for our bodies
A sustainable food system cannot exist without animals
A vegan diet may destroy more life than sustainable cattle farming
Regenerative cattle ranching is one of our best tools at mitigating climate change
Sacred Cow proposes a new way to look at sustainable diets. The book takes a deep dive into the nutritional claims against meat, why cattle raised well are actually good for the environment, and address the ethical considerations surrounding killing animals for food. The truth is, you cannot have life without death, and eliminating animals from our food system could cause more harm than good.
But even if this way of raising animals is better than our current system, surely you can't feed the world this way, right? Yep, they tackle that too!
Why does it matter?

Listen to the podcast Robb and Diana did with a friend of mine, Dr. Paul Saladino, for a good overview of what it's all about and what's at stake. 

What we now know is that the pandemic has revealed to people just how local, regenerative agriculture, especially animal agriculture is to our health and robusticity. With this model when meat is low at the supermarket, you could still visit your favorite meat guy at the farmer's market. And when the mega-meat-packing plants were shutting down, the small processor stayed open. This nimble, regenerative model is more robust than the overtaxed industrial model. 
Order it today and get all of your questions about the impacts of eating and raising meat answered in one place

Whether you are a hard core Carnivore or a Vegan what Diana and Rob have to share about sustainable food on our planet matters.

And check out the trailer to the video narrated by Nick Offerman, actor of Ron Swanson of Parks and Recreation TV comedy and then enjoy this amusing Ron Swanson Meat Lover Montage.
Have a great week!

Rick Cohen, M.D.
PS - Don't forget to order Sacred Cow today to take advantage of their valuable pre-order incentives and the preview link to the film. Receipts must be submitted to sacredcow.info/book by July 14th!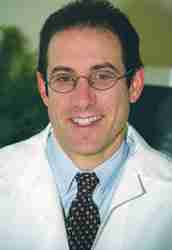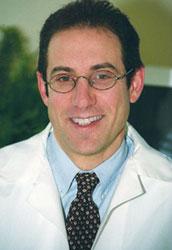 ABOUT THE AUTHOR:
Dr. Rick Cohen, Creator of PureClean Performance®
Has worked as a specialist in Nutritional Medicine and Sports Performance for more than two decades. He strives to stay at the forefront of advancements in medicine, which is why he developed a number of innovative treatment programs that have successfully helped his patients enhance their sports performance as well as eliminate a variety of health problems. Dr. Cohen received his undergraduate degree with honors of distinction from Duke University in Durham, North Carolina, and his medical degree from Hahnemann Medical University in Philadelphia, Pennsylvania.