Get Back in the Game: An essential resource for active women. Now available in hardcover!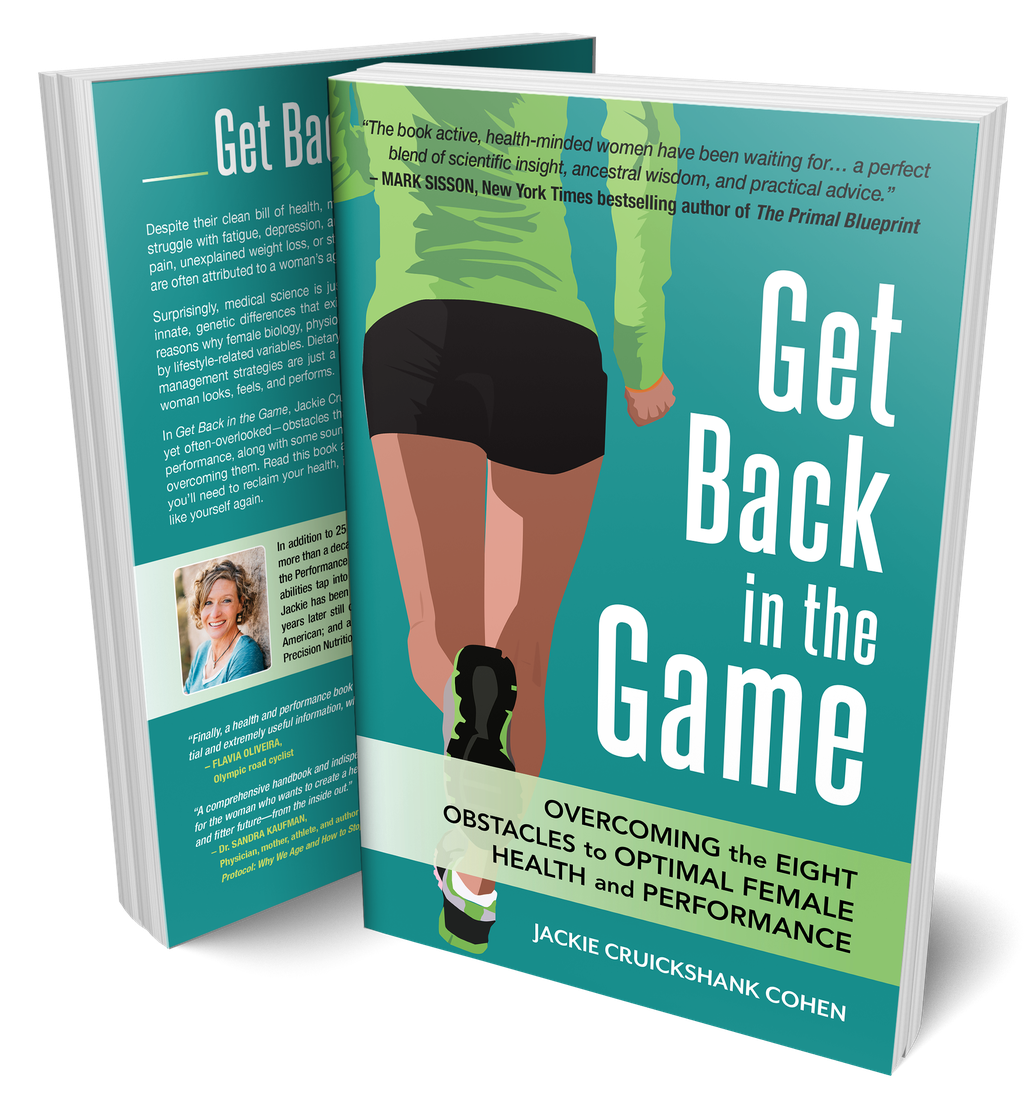 "This book has been an invaluable source of information that I will keep for years and refer to again and again."
--Tabitha Elwood
Q: I've heard through the grapevine that women have been using Get Back in the Game as a resource so frequently that they're wearing out the softcover version of the book. The information it contains is really resonating with your readers, and I'm curious—what inspired you to write it?

A: As a competitive athlete, I've experienced quite a few performance ups and downs over the years—recurring knee injuries, digestive dysfunction, a chronic autoimmune issue. And as a women's health coach, I have learned that my story isn't all that unique. Despite their high level of fitness, statistics show that active women get sick or become injured more frequently than men. In fact, they are:
Twice as likely to suffer from anxiety and depression.
Three times more likely to be diagnosed with an autoimmune disorder.
Four times more likely to develop chronic fatigue.
Five times more likely to be diagnosed with a thyroid disease.
Six times more likely to suffer a ligament injury.

Since 75% of all medical research and 98% of all exercise science studies are conducted on men, active women don't have access to the gender-specific data they need to make informed, actionable decisions about how to eat, move, and live in ways that promote maximum performance through optimal health. I wrote Get Back in the Game to bridge the gender information gap. The book offers a scientifically sound summary of the eight most common obstacles female athletes of all ages and ability levels face. It explains why these health and performance hurdles exist, and it provides plenty of actionable information that on how they can be conquered.
Is it time to start thriving instead of surviving? 

If you've been struggling with fatigue, anxiety, ongoing body composition concerns, poor recovery, frequent illness, recurring injuries or a general sense of unwellness, you've come to the right place. The Performance Prescription is a 12-week nutrition and lifestyle program that can help you reclaim your health, improve your athletic performance, and simply feel like yourself again. Yes, you can!
Ready to take the first step towards optimizing your health and performance?

Click the button below to answer just a few, short questions and schedule your FREE 30-minute consultation with Jackie.