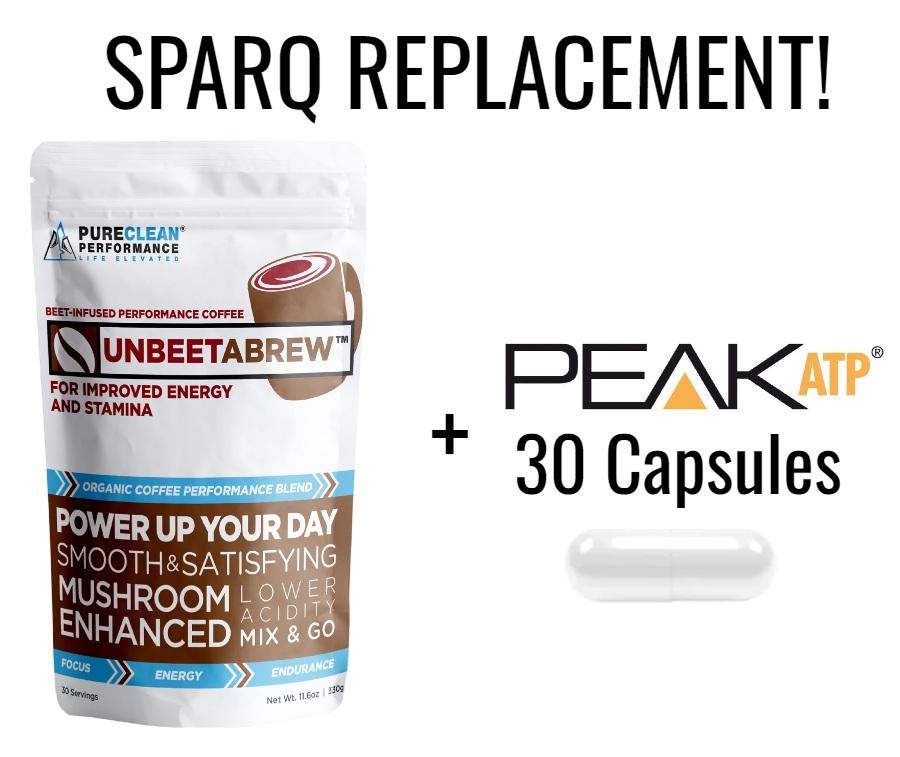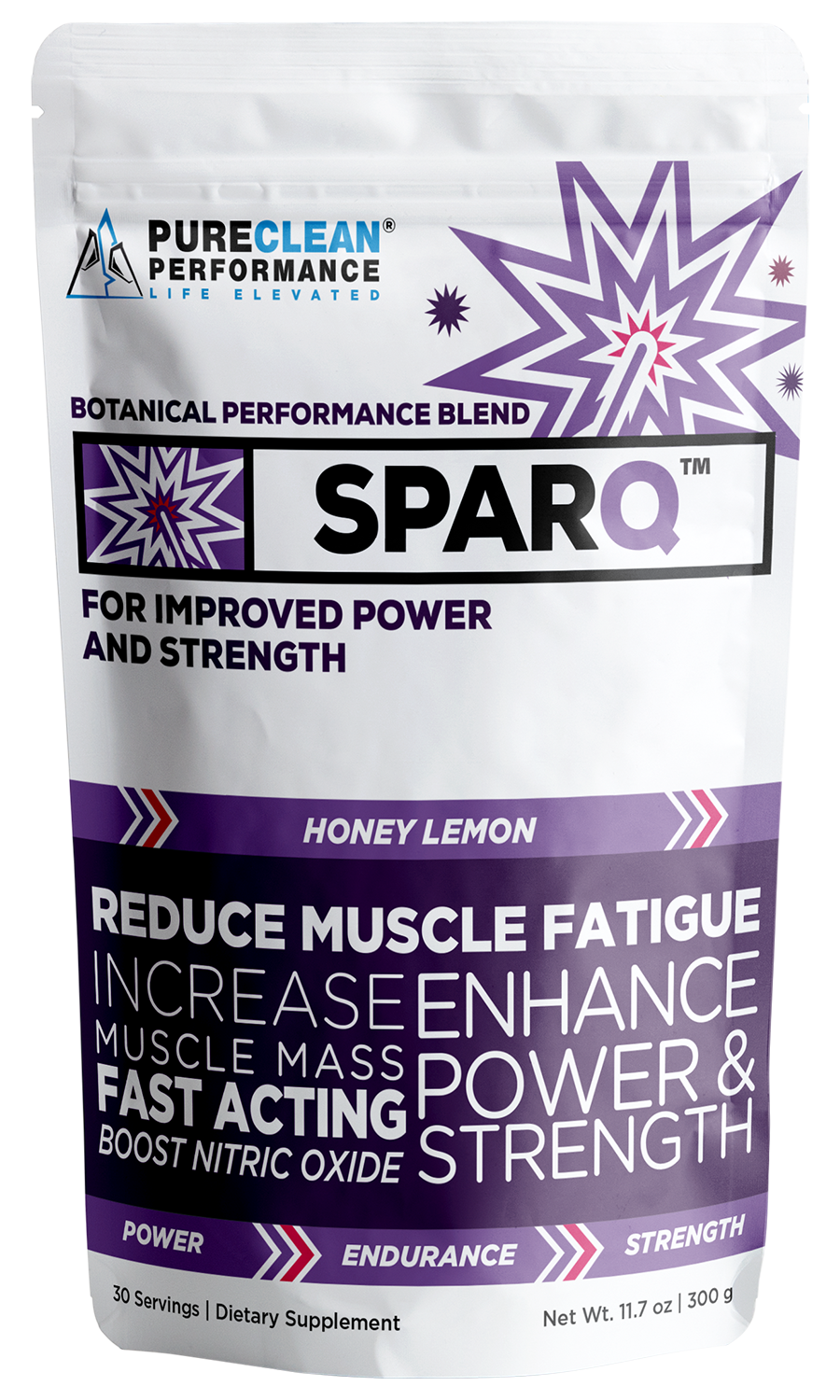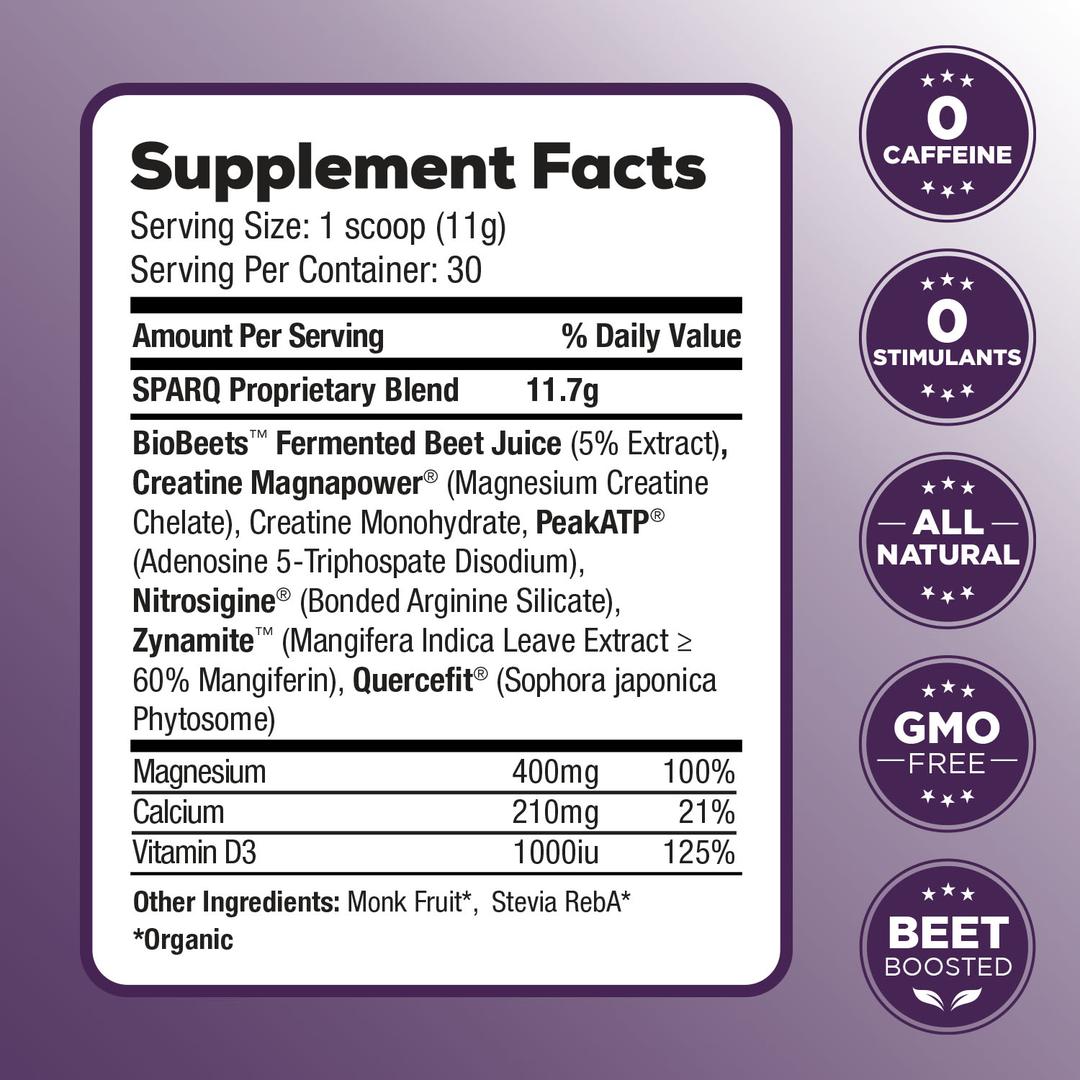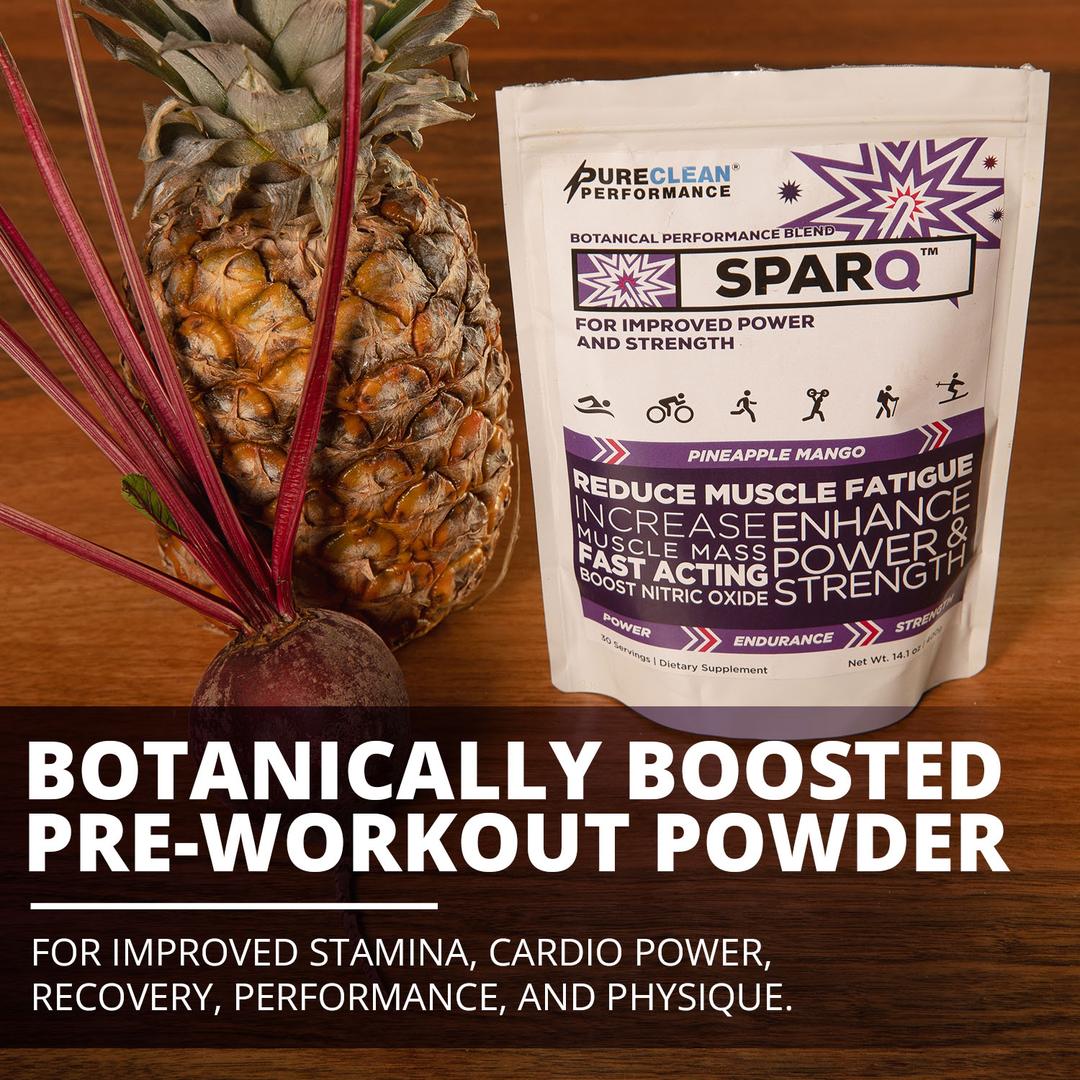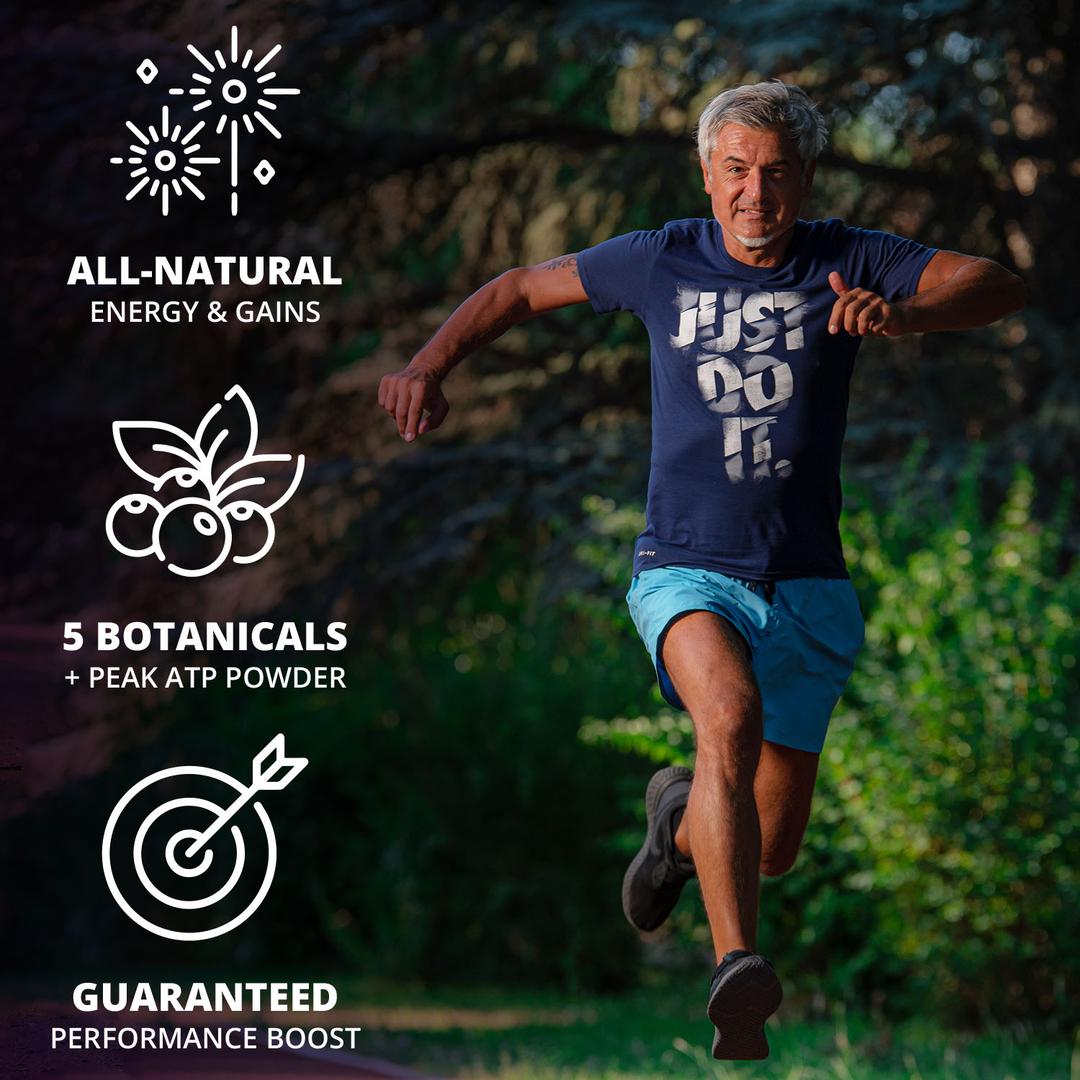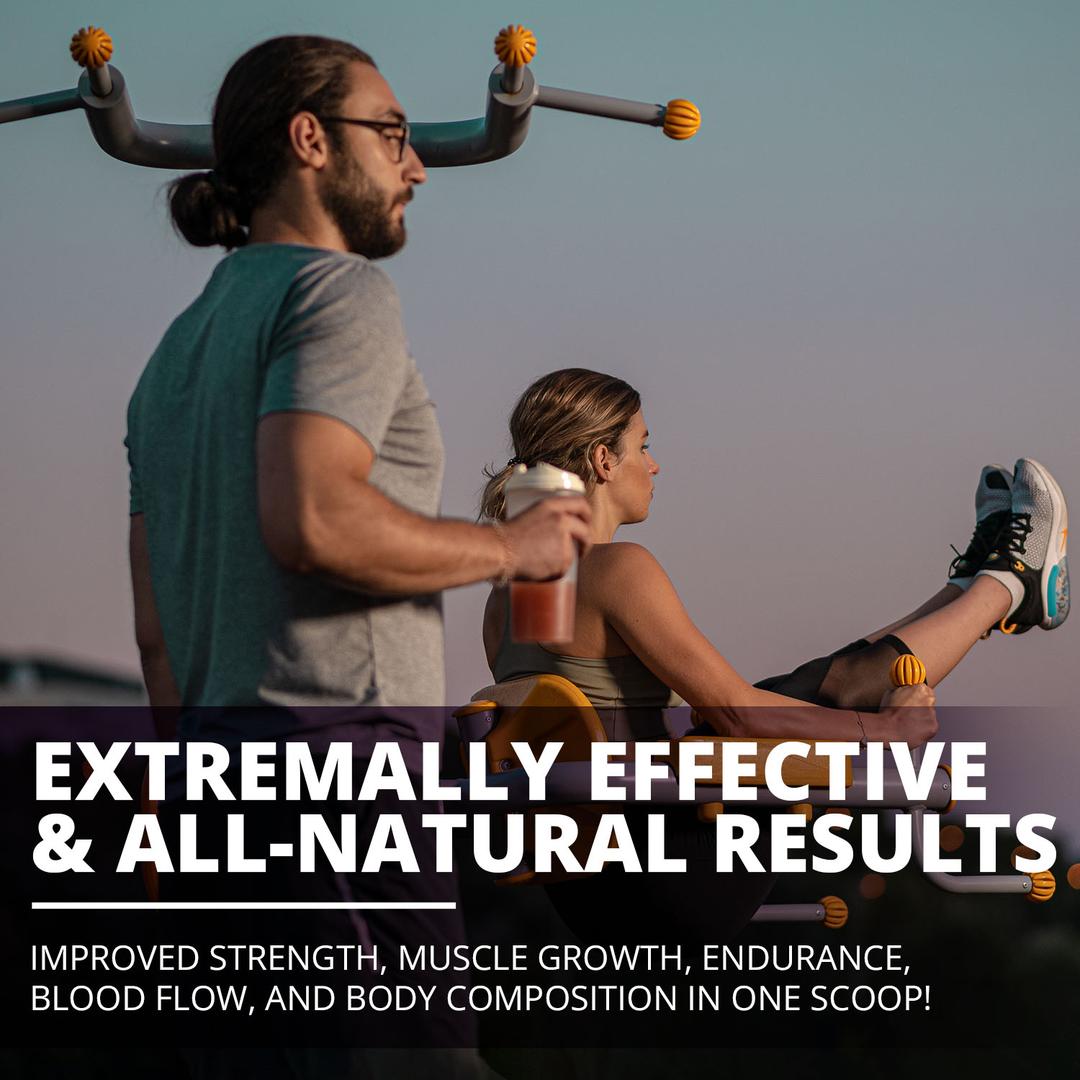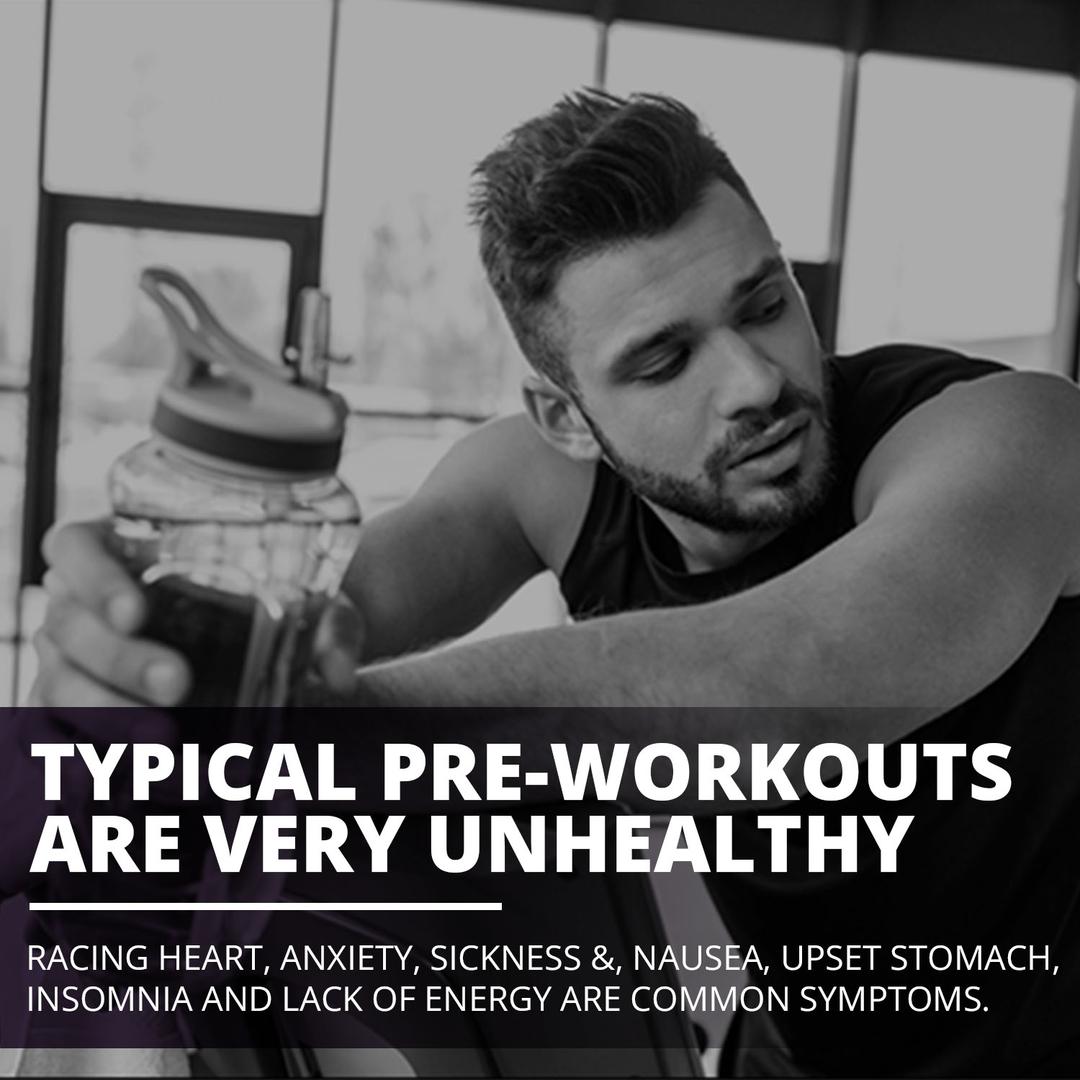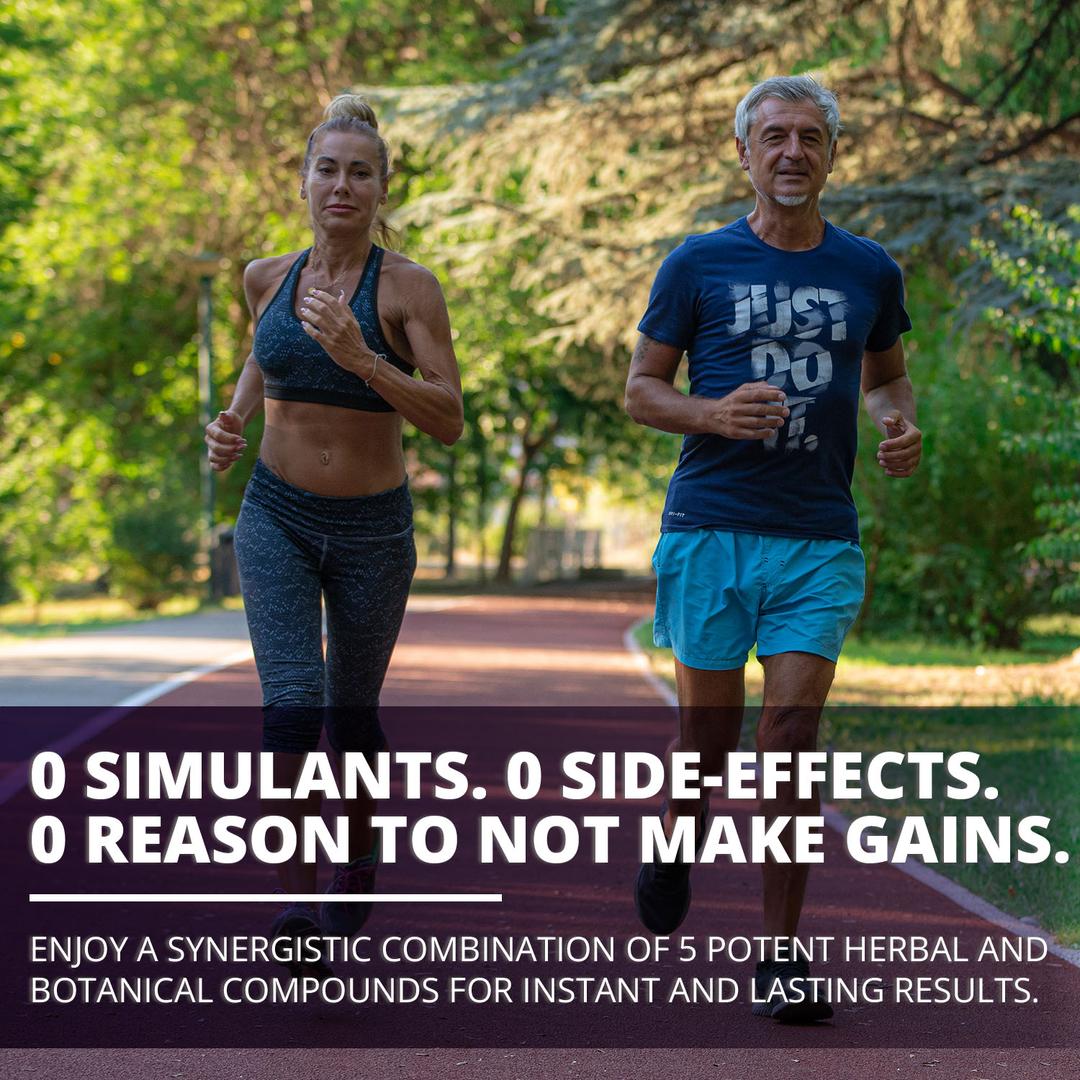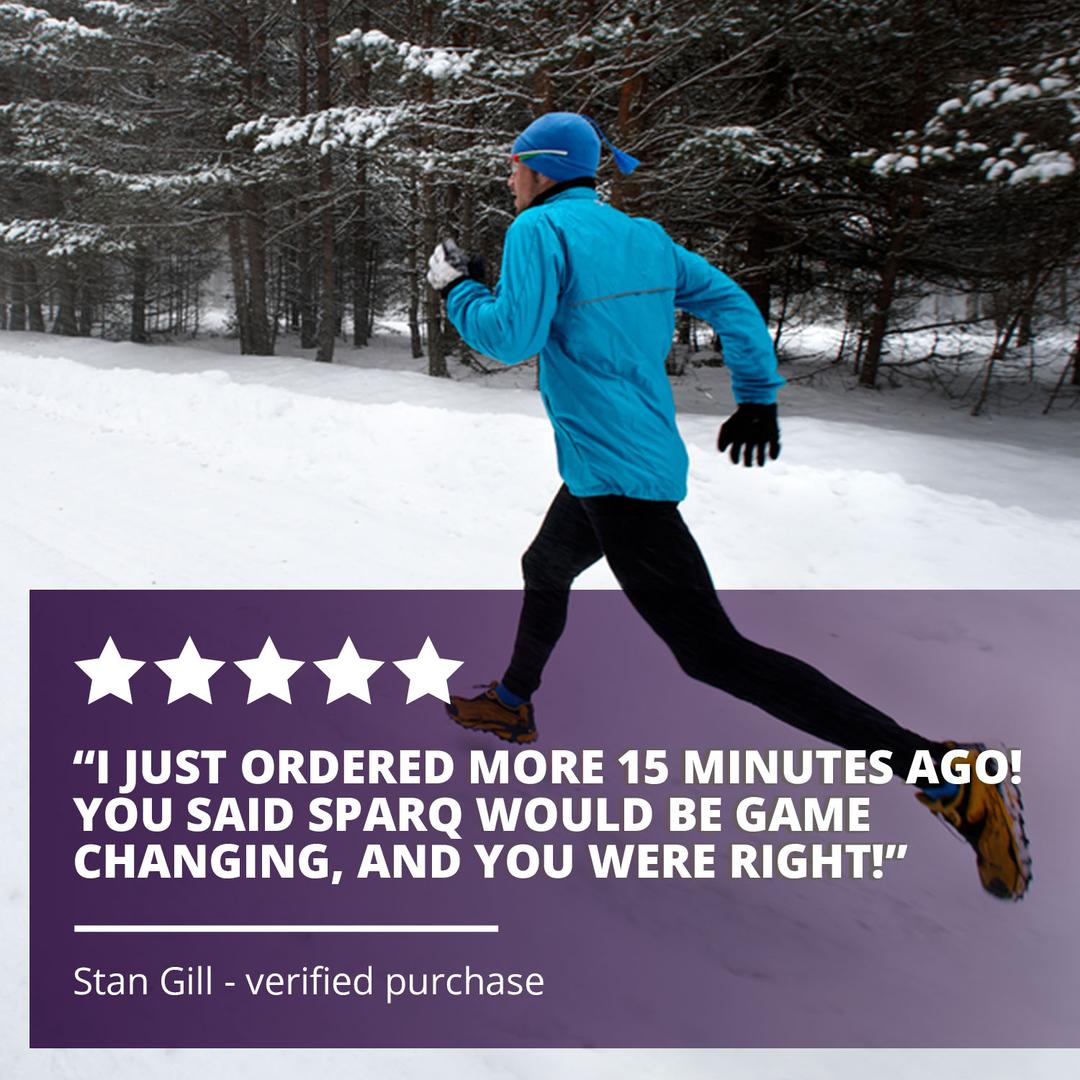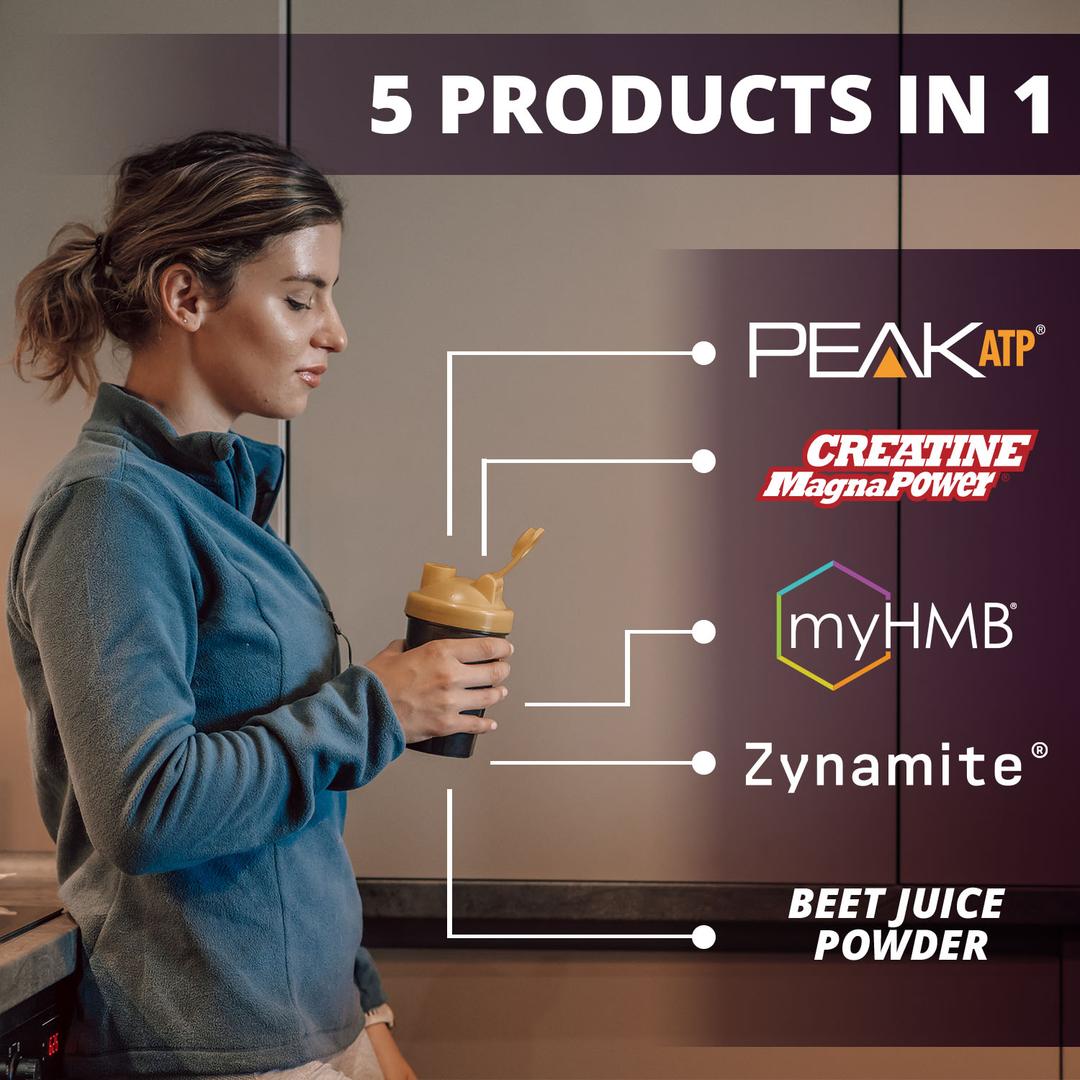 SPARQ has been replaced by the UNBEETABREW + PEAKATP Performance Stack! Click here to learn more about the future of PureClean Performance pre-workouts.
Buy 2 get 10% OFF with code: 10OFF2
Buy 3 get 15% OFF with code : 15OFF3
*one time purchase
SPARQ has been replaced by the UNBEETABREW + PEAKATP Performance Stack! Click here to learn more about the future of PureClean Performance pre-workouts.
SPARQ™ provides the all-natural, caffeine-free energy you need to perform plus high nitric oxide beet juice powder, Peak ATP and creatine for improved stamina, maximum cardio power and between set recovery, and peak muscular performance and physique. 




Your energy boost comes from SPARQ's™ synergistic combination of 5 potent herbal and botanical compounds, like MyHMB and RipFactor, selected to get you comfortably amped and ready to go every time. 🏋️




An excellent source of vitamin D3 and magnesium, too. It's time to light it up and let your sparks fly!




100% CLEAN  | 0 SIDE-EFFECTS | 100% WORKS GUARANTEE

Nutrition Information & Ingredients

TRAINING DAYS: take SPARQ™ 30 to 45 minutes prior to physical training either alone in four ounces of water or in combo with two scoops of FUNDAMINOS™ for peak muscle size and strength.




NON-TRAINING DAYS: take SPARQ™ anytime during the day on an empty stomach, preferably with FUNDAMINOS™.

Database Of Proven Results

Your All-Natural Pre-Workout Power
A synergistic formula that all-naturally elevates ATP for instantaneous gains in strength, power, energy and recovery with long-term, lean muscle and hypertrophy gains! All without caffeine or side-effects. 🎆

Ingredients for MAX Muscular Performance
SPARQ™ increases and sustains the amount of calcium available to the muscle, which boosts muscular excitability. Lift greater weights and produce a greater number of repetitions per set!
Five Clinically-Proven, All-Natural Pre-Workout Boosts In One!
The Science Behind ATP
The ATP inside SPARQ™ helps to optimize athletic performance through three distinct mechanisms of action:
1) ATP increases muscular excitability resulting in significant gains in strength and power.
2) ATP increases blood flow, resulting in improved oxygen and nutrient delivery to the muscle.
3) ATP is involved in anabolic signaling, resulting in increased lean body mass and muscle thickness..
Strong in everyday
Taste is very strong , effects very strong, ingredients very strong. Yeah, the taste is strong in not quite a perfect way but it's not terrible. Worth it for the effects.
Flavor ain't good but it works
Flavor is not my preference at all. Very tin like flavor.
However this stuff works like a champ! It really helped me heal up after a physical performance test that came in quick.
I had this test and it's very heavy on legs... I worked legs three days before and was very stiff even the day before my test!
Used this and it healed me up almost brand new the next morning. I don't think I would have passed my test if it wasn't for this.
Flavor is bad. Results are very much worth it!
We're working on the flavor, but for now, we want to provide maximum effects over maximum flavor, and it seems like you noticed that it was very effective.
No Title
So weve been really enjoying the combo of all UNBEETABREW, BEETUMS, SPARQ and FUNDAMINOS. We have noticed so far that we are able to push more power with a lower heart rate - exciting results so far!!
That's a powerful combo, glad to hear you are loving our formulas!
No Title
I wanted to give you some more feedback using Sparq and Fundaminos. During the pandemic, I cleaned up my diet, dropping from 165 lbs to 145 lbs. After three weeks of using Sparq pre-workout I am hitting 5% higher power at the lower body weight! I have also been able to hold my TrainingPeaks calculated threshold heart rate of 175bpm at those higher power numbers at a lower perceived effort.
That and using Fundaminos post-workout is stunningly effective in reducing soreness the next day. Although I still have to gulp Sparq like medicine!
We appreciate your dedication and that SPARQ has greatly helped you. Yes, we are currently reworking the taste and hope to get that improved very soon.
No Title
Honestly I love SPARQ in combo with FUNDAMINOS. I have been using FUNDAMINOS for a few years but really like the new stack. I am noticing a decrease in soreness and improved muscle definition. I enjoyed BEETUMS chews last time. Just so you know, I only use PureClean Performance, HealthForce Superfood Green and Bulletproof products due to purity as I really appreciate clean sources of nutrition.
You're in the right place for high-quality, clean nutrition. Thanks for the review.
Why SPARQ™, Doc?
-Anyone who is looking to maximize the impact of their workout and build or maintain muscle as they age can benefit!🏆
-You can notice the benefits after as little as 1 dose! Get ready to be surprised!
- My special combination of 5 performance enhancing compounds for a unique boost and performance fuel like no other.
- Fortified with Vitamin D3 and magnesium!