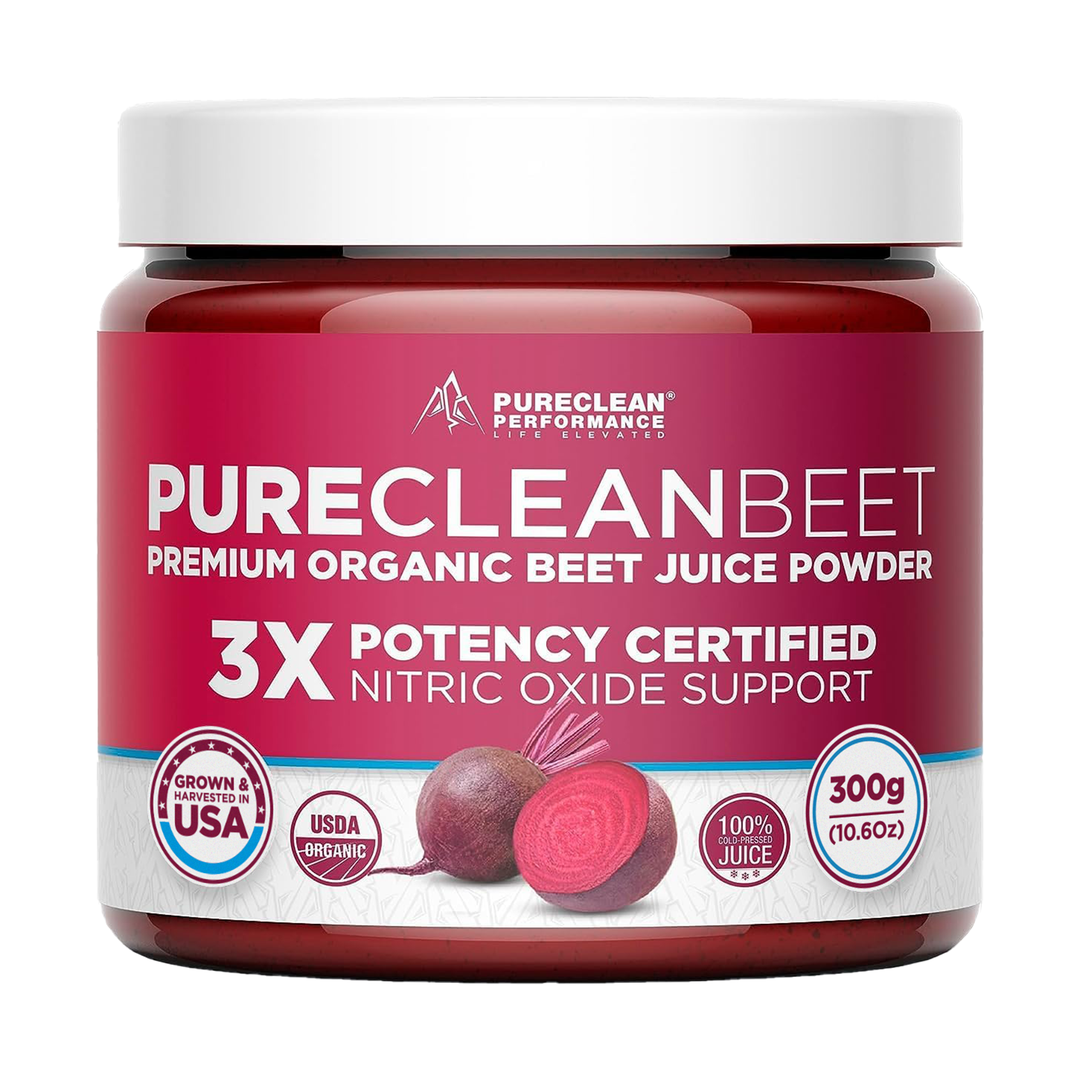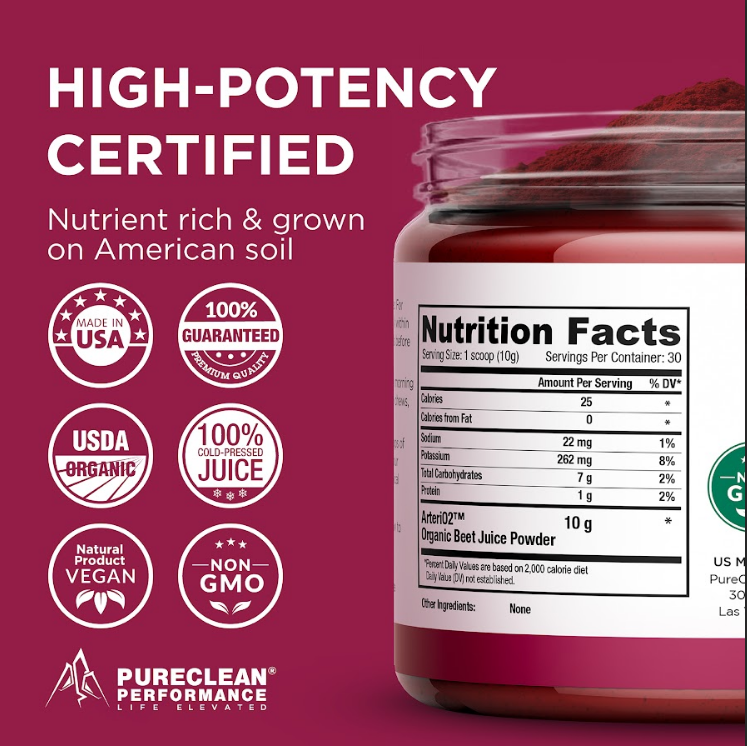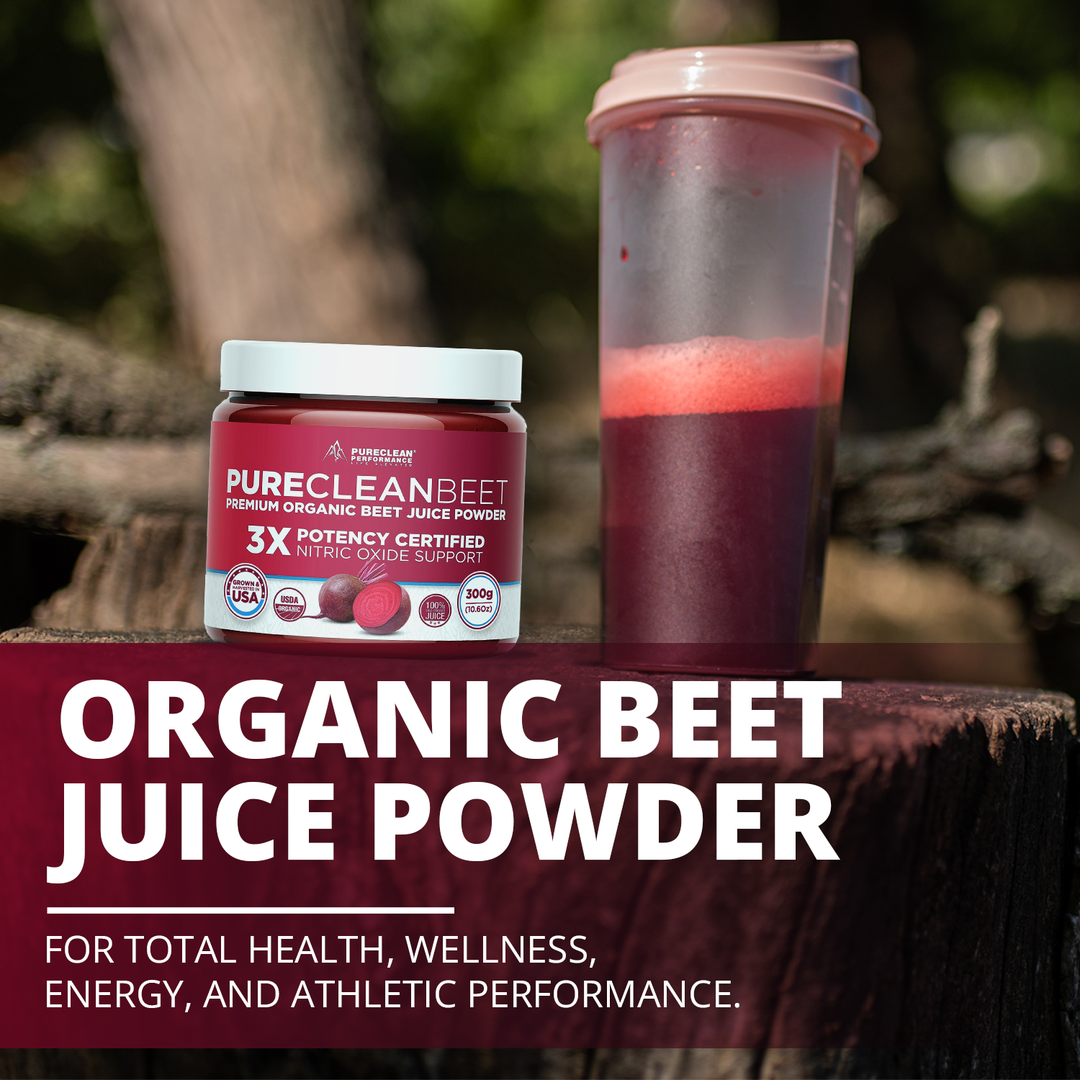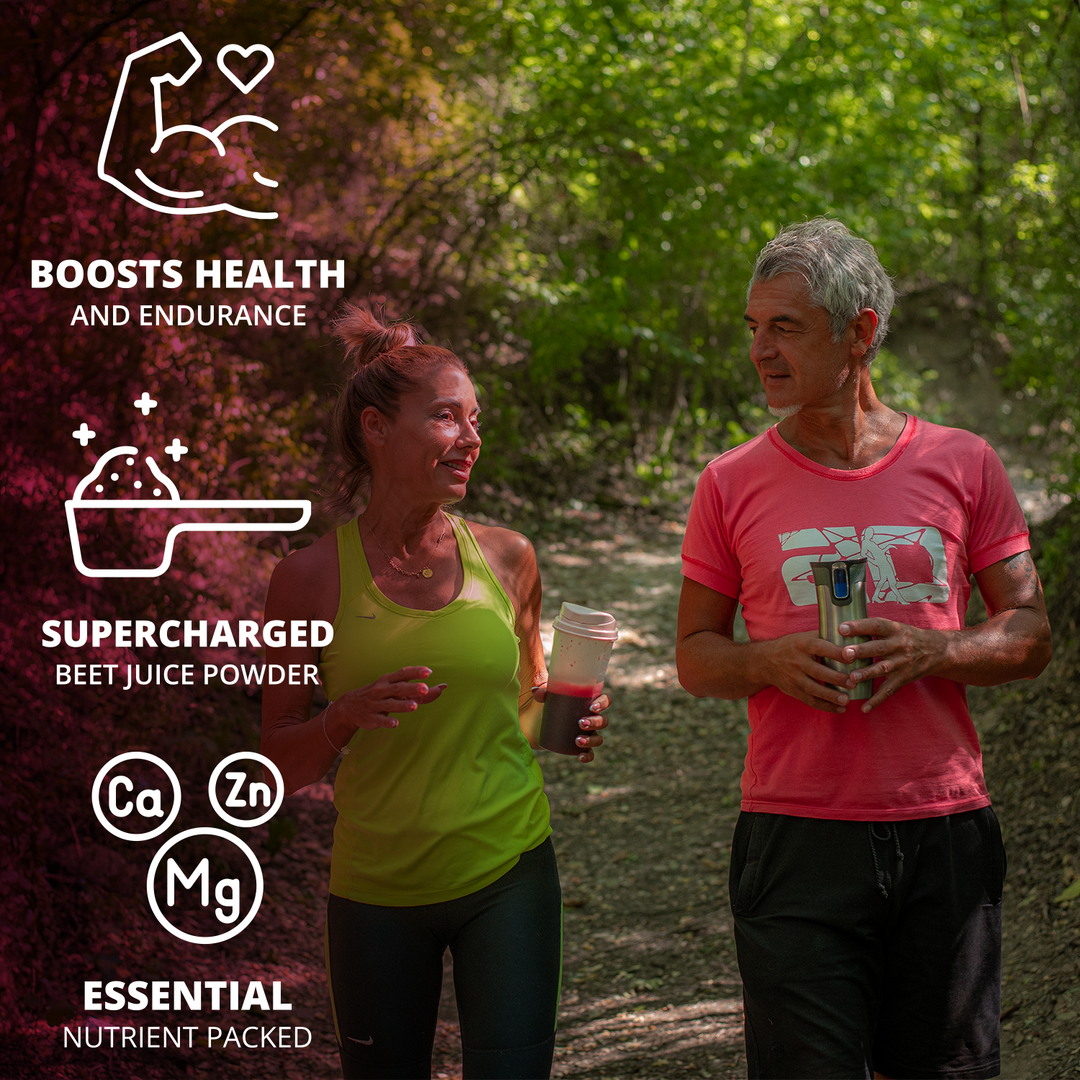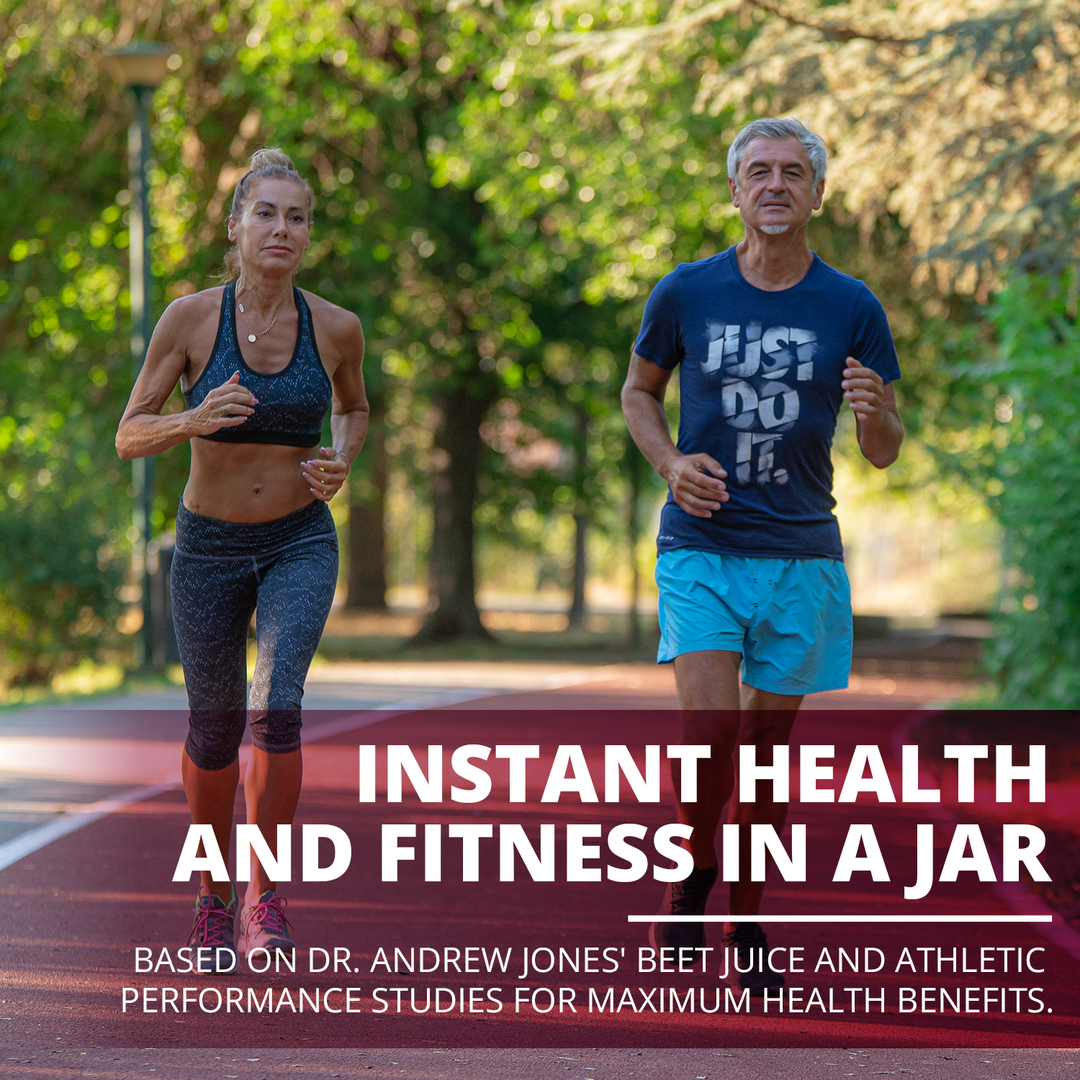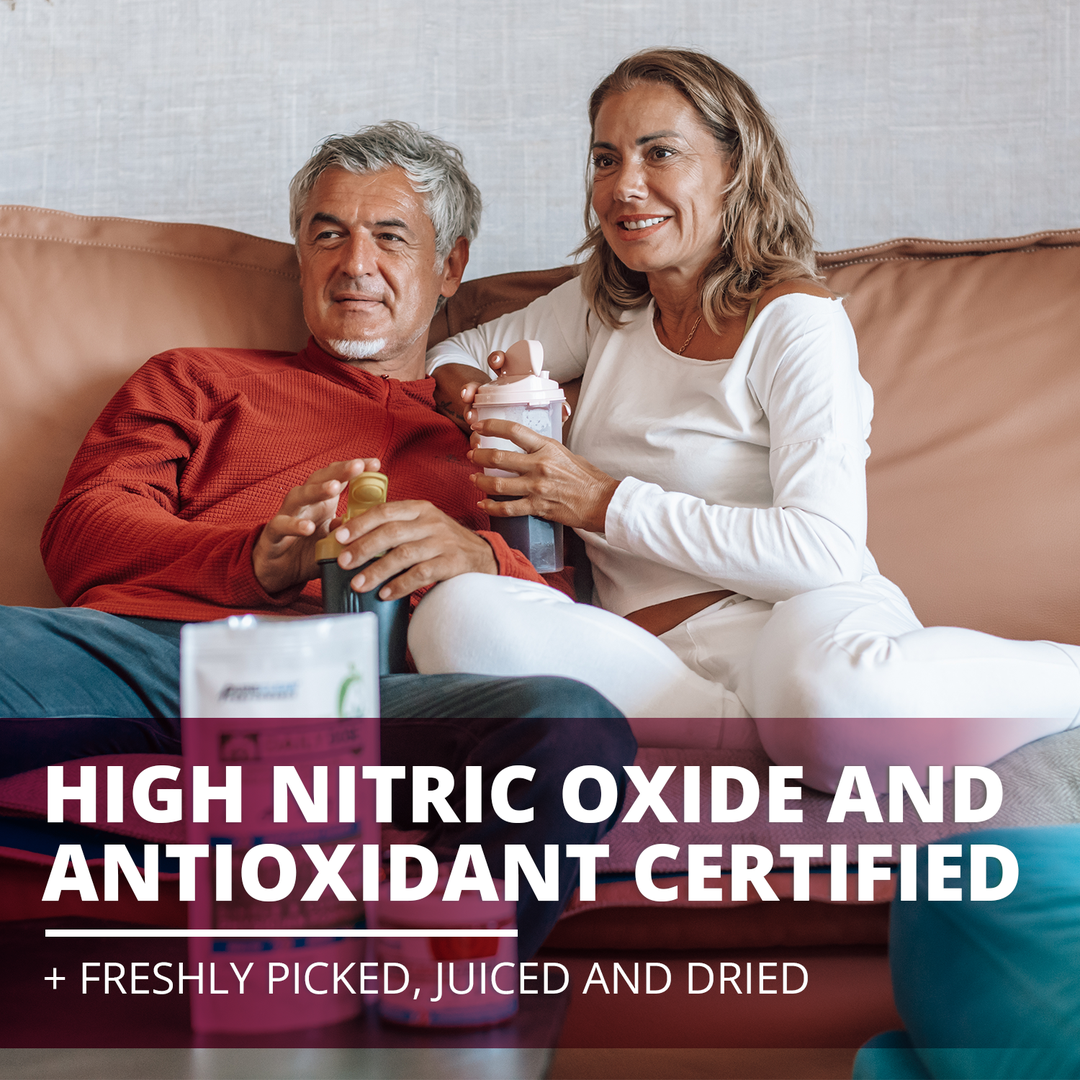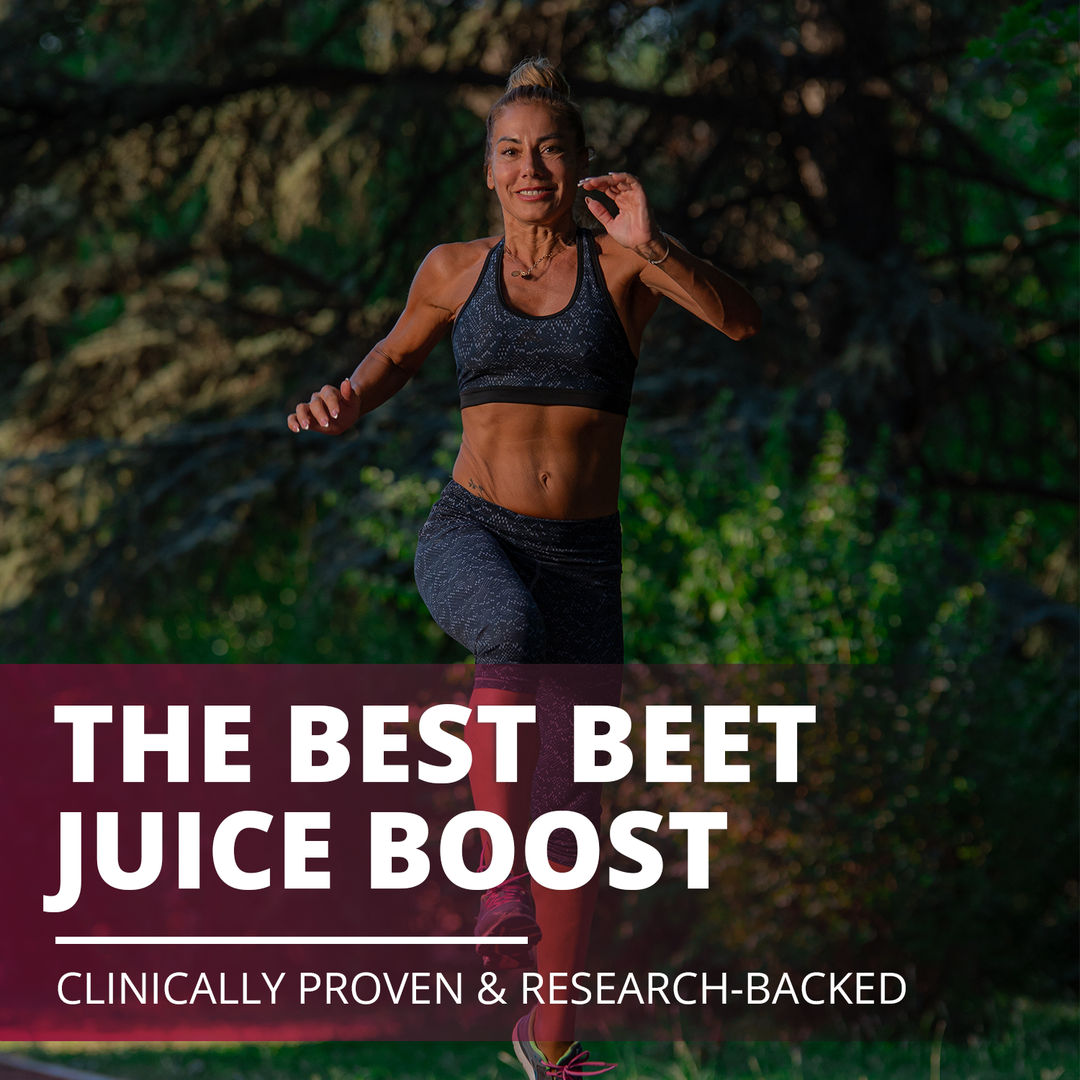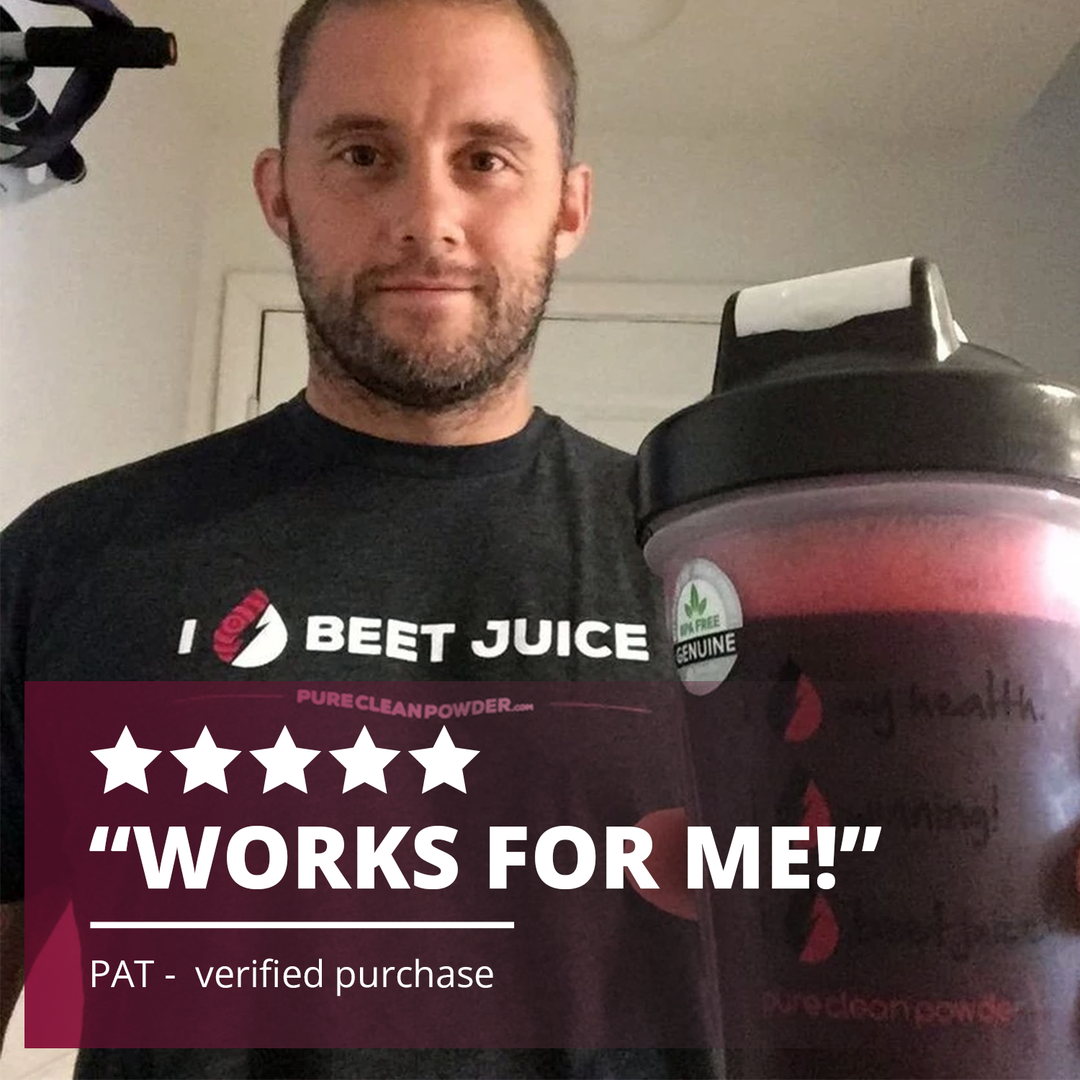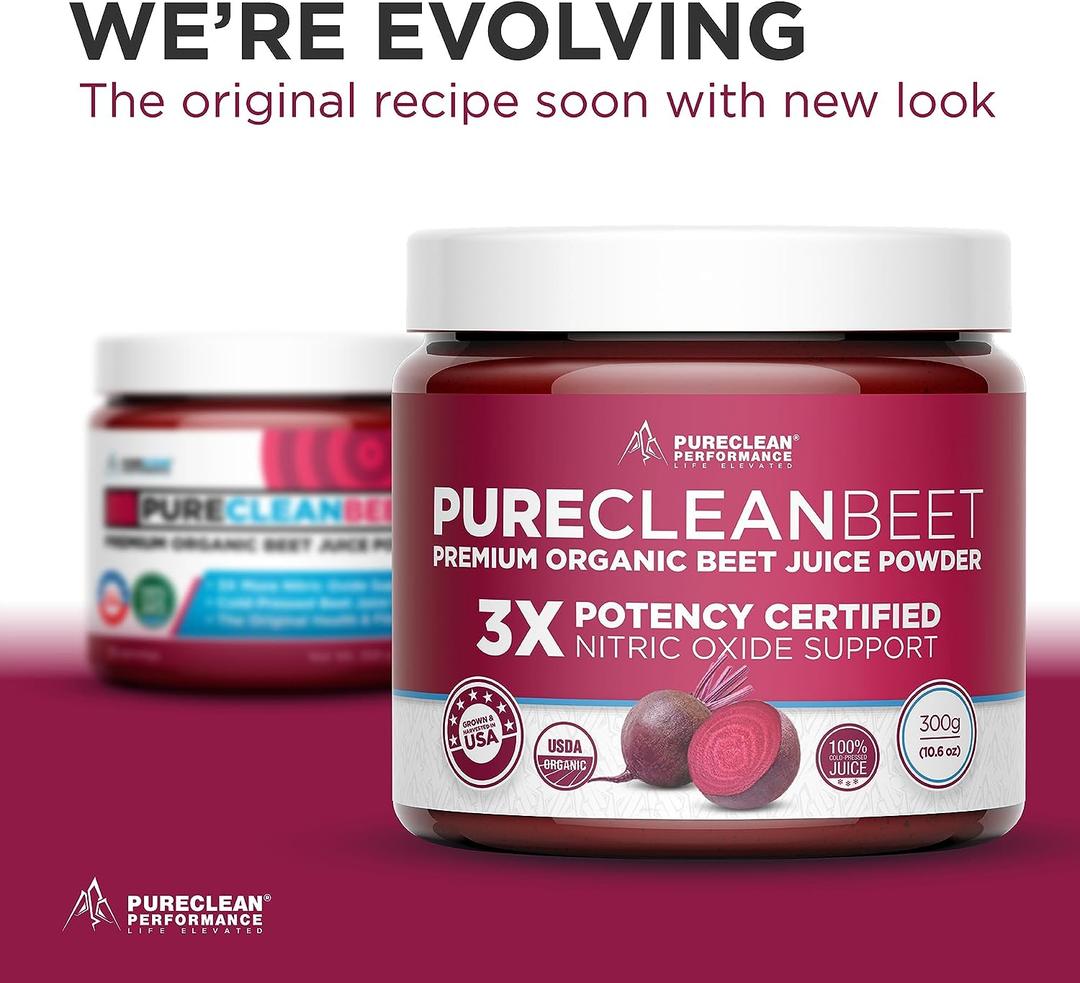 Buy 2 get 10% OFF with code: 10OFF2
Buy 3 get 15% OFF with code : 15OFF3
*one time purchase
PURECLEAN BEET™ with nitric oxide boosting ArteriO2™ beet juice crystals is the most potent cardiovascular, health, and athletic performance boosting beet-based drink on earth!




It is third-party 3x higher nitric oxide support and antioxidant certified for improved energy, a stronger cardiovascular system, and healthy blood pressure. Every premium USA grown beet is harvested and crystallized in a state-of-the-art nutrient extraction facility to support your health goals and active lifestyle. ✌️




Each batch is also 3rd party tested and approved for purity and sustainably grown by our select family farms. If you're in the market for beets, then look no further. Instant health and fitness in jar!




ORGANIC| NO ADDITIVES | 100% WORKS GUARANTEE

Depending on your genetic makeup, current physical and mental stress and state of health, it may take two to six weeks before you notice any benefits. Commit to using one scoop daily for at least 30 days. Many notice a pick-up of mental and physical energy about 60 minutes after consuming beet powder. Stick with it, because over time, will you begin to reap the rewards of enhanced detoxification, reduced inflammation, improved physical function, and a healthier body.

1. 

The Classic: 

Dilute with water and tart fruit juice (like pomegranate or cranberry) or try sparkling water or cider. Use a small amount of flavored stevia for sweetness.




2. The Progressive: Make a beet latte as a morning coffee alternative. Mix one scoop PURECLEAN POWDER™️ with 8 to 12oz hot coconut milk and honey to taste.




3. The Beet Lover: To boost nutrition and flavor, add PURECLEAN POWDER™ to smoothies, soups, and bakes! Anyone for chocolate brownies or molten lava cake?

Database Of Proven Results

Very Healthy & Athletic Beet Juice Powder
Our beets supply the nitric oxide that your body needs for optimal health, fitness, healthy blood pressure, energy, endurance, joint health, longevity and more! 😍

Clinically Studied, 3X Nitric Oxide Support
PUECLEAN BEET is 3x nitric-oxide support certified versus regular beet powder! See the nutrition in our premium quality product with the dark, red and crystalline ArtiO2 beet juice crystals in each scoop.
The Best Beet Juice In The Business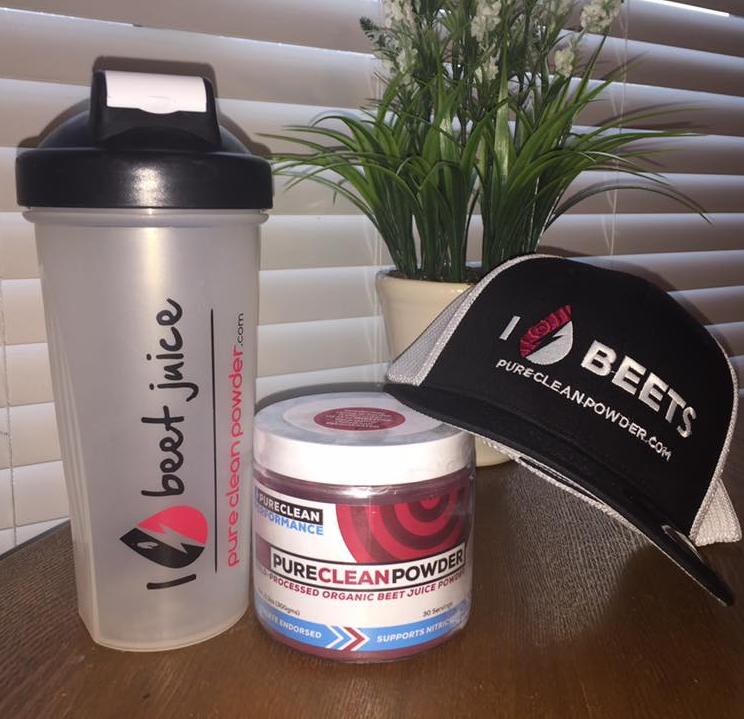 Why We Are The Best
We use Dr. Andrew Jones' Oxford studies on beet juice and athletic performance as a guideline for nitrate content. If you bought fresh beets at the market and juiced them yourself, you would be wasting your time and money. The highest-quality nitrates in PURECLEAN POWDER™ are pure, natural and organic. We do not add synthetic nitrates (not good) or other artificial ingredients. Our beet juice has the strength you need to instantly boost your fitness and health. That's why we are the best! 💪
Meh
Wish I could say that I'm feeling the benefits of this product but if I did, it would only be attributed to a placebo effect. So far, all I've experienced is the funky taste and having to swish and rinse thoroughly just to get the red residue off my mouth and tongue. It's been a couple of weeks since starting. I'll give it more time, but so far not impressed.
Have you tried testing the nitric oxide benefits with an NO strip? That is always a great way to check level. When starting we recommended daily use for 1 month. If you do not like the taste of beets you can try with some juice or even a coffee latte, protein smoothies, etc.
A natural energy charge
Clean ingredients; you know what you are taking
Always, thank you very much for the review!
Great pre workout
I take before every workout, clean energy boost -
The best product on the market
The science proves beets are very good for you and boost athletic performance. This powder is easily mixed into my morning shake before my workout. I let the science go to work when I go to my workout. It has worked for years, I highly recommend this product.
Thank you, great to hear!
I like it very much
I like this drink. Drinking it feels healthy and vitalizing.
Ordered many times. It always arrives as a fine powder that mixes very easily. After each use, I close it tightly and it remains a fine powder.
I also like the Pure Chocoberry Blast, and the Beetums.
Thank you
Wondeful, mean a lot, thanks, this is why we do what we do.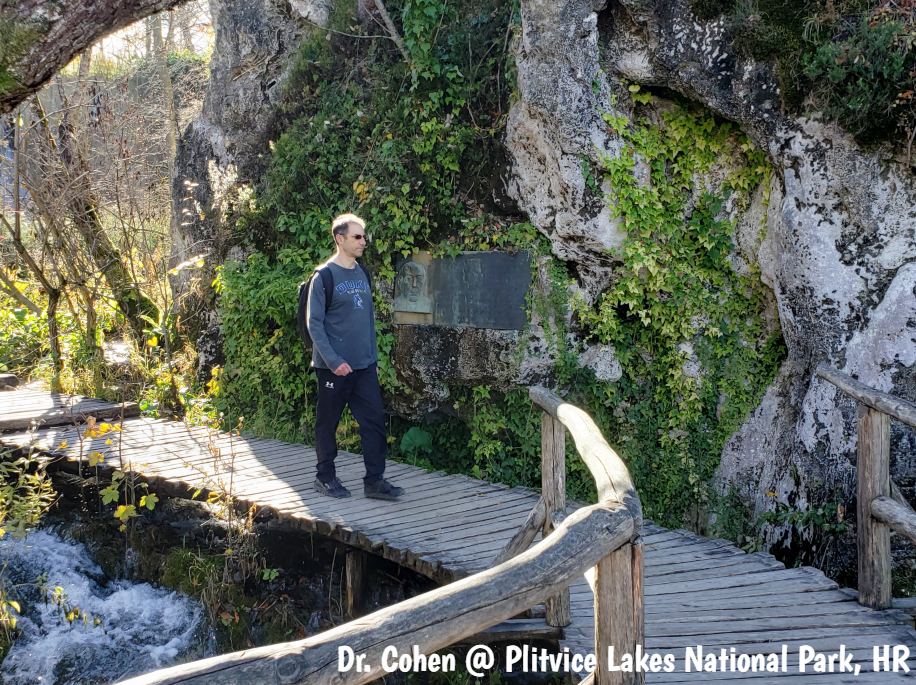 Why PURECLEAN POWDER™, Doc?
-Our beets are grown in special, high-nutrient soil. They contain about 3X the nitric-oxide-enhancing nutrients found in ordinary, red beets at 10X the concentration. That means one scoop equals about 5 medium-sized beets!🏆
-PURECLEAN POWDER™ is 100% beet juice from only the meat of the beet, so it has a naturally fresh and sweet taste (no beetroot greens, plant powders).
- Our beets are not a stimulant but a superfood that nourishes your body overtime to enhance stamina.
- The beets are grown here in the US, dehydrated in the US, and also packaged in the US. 🦅