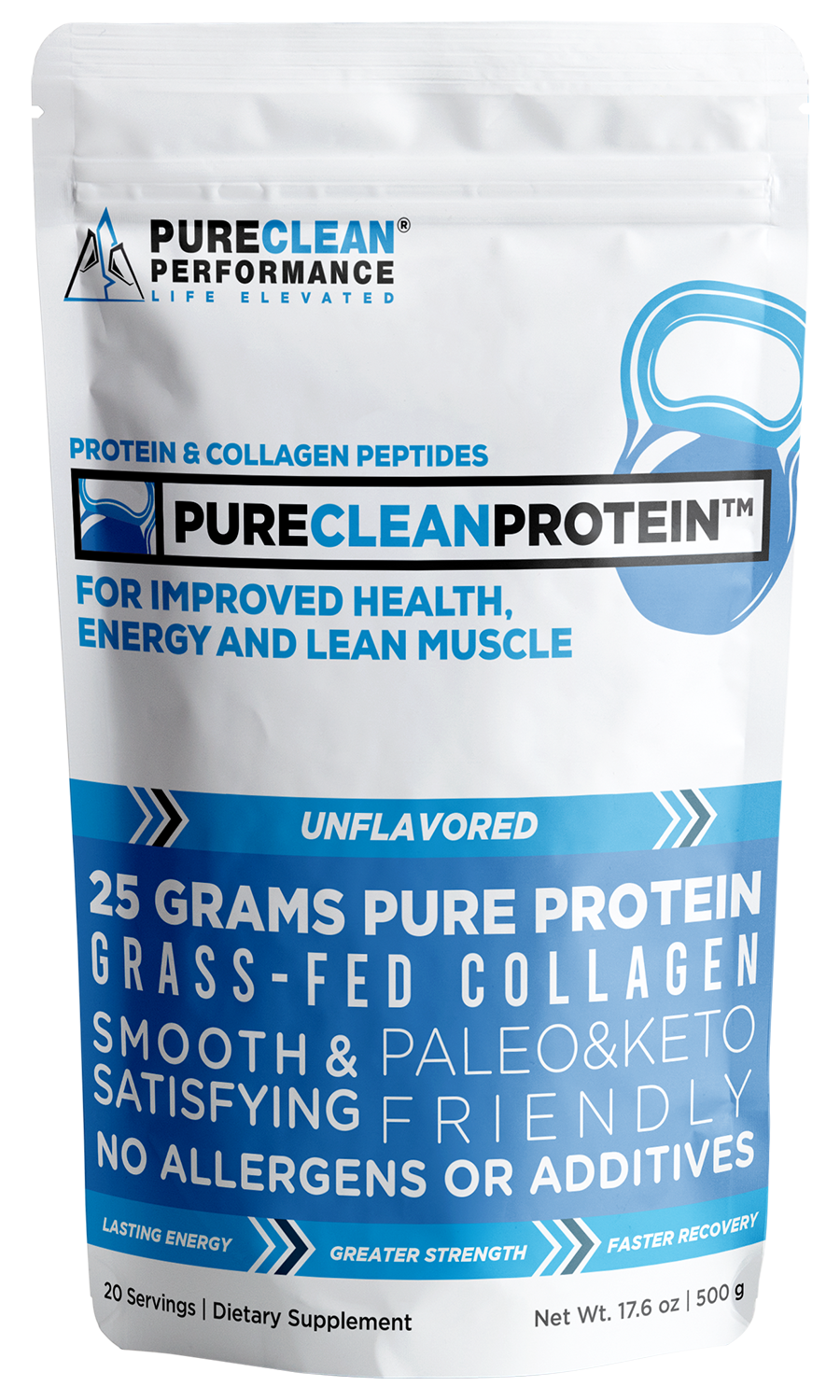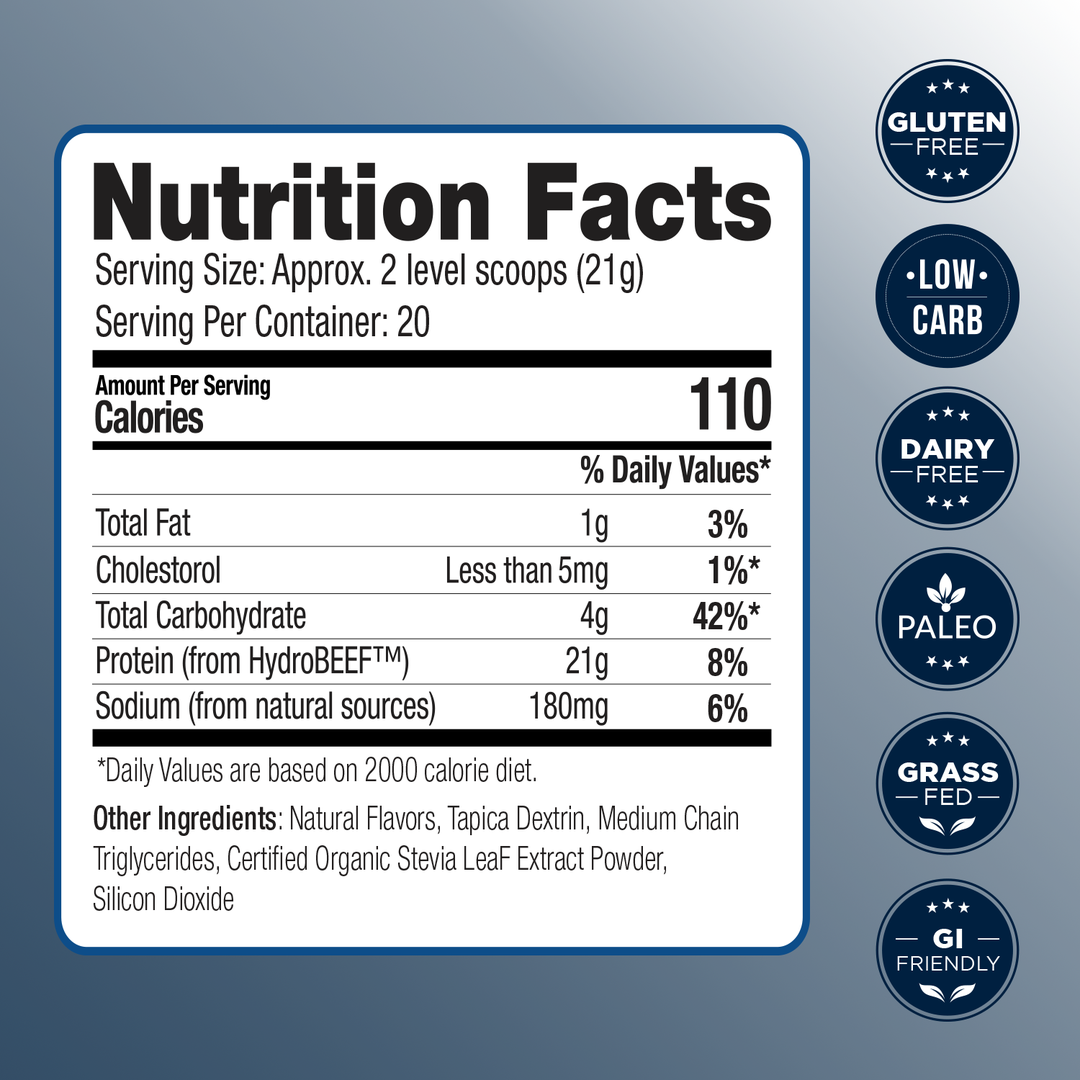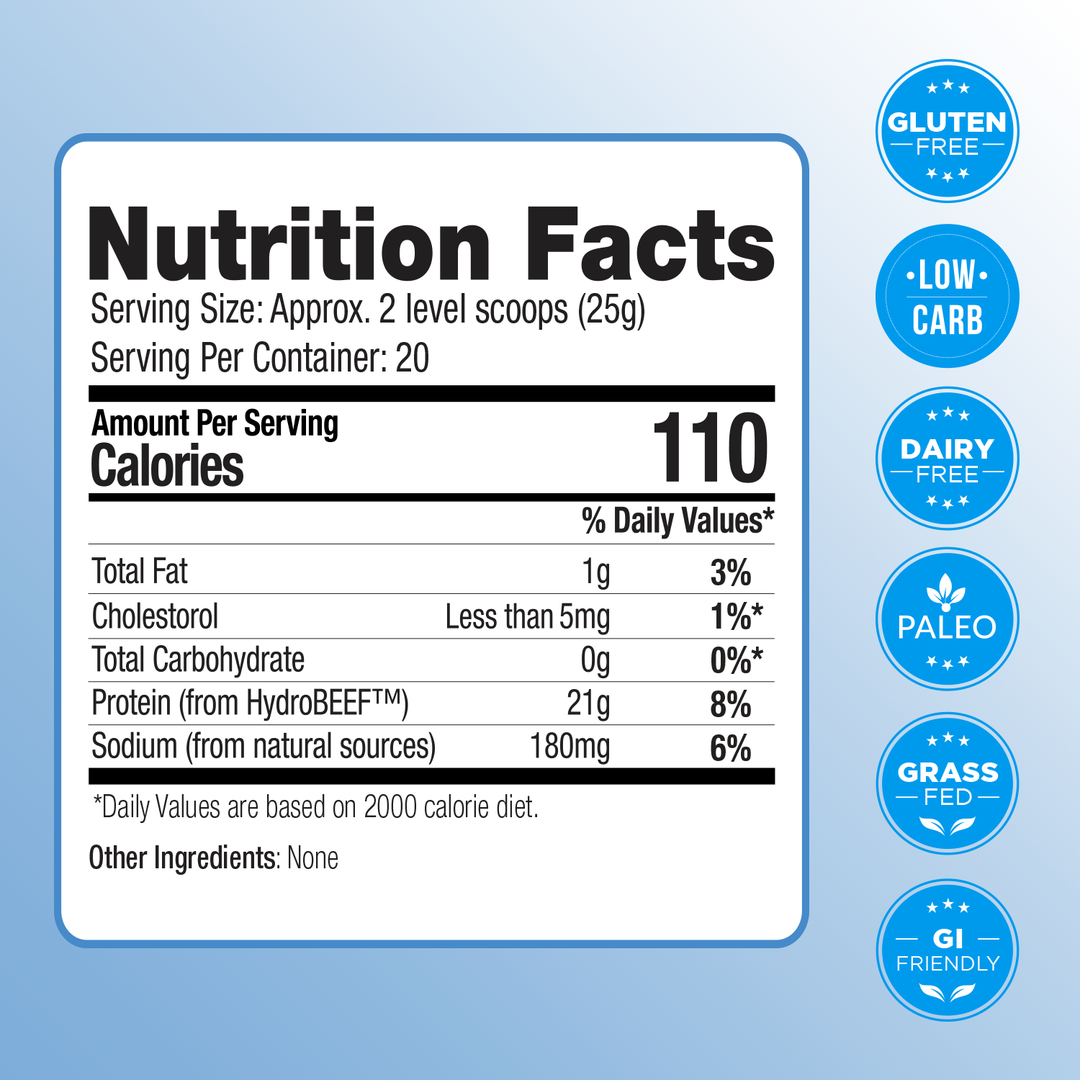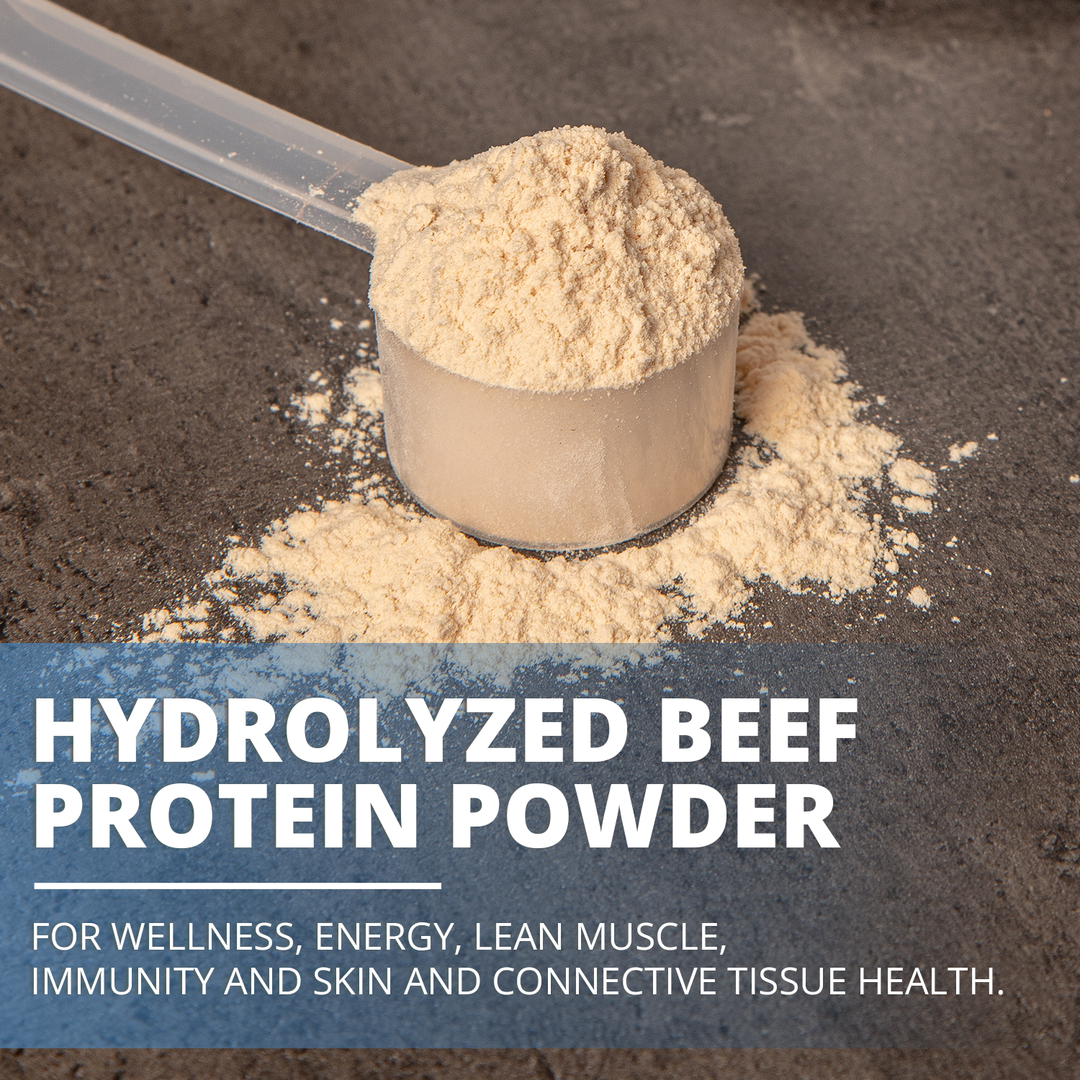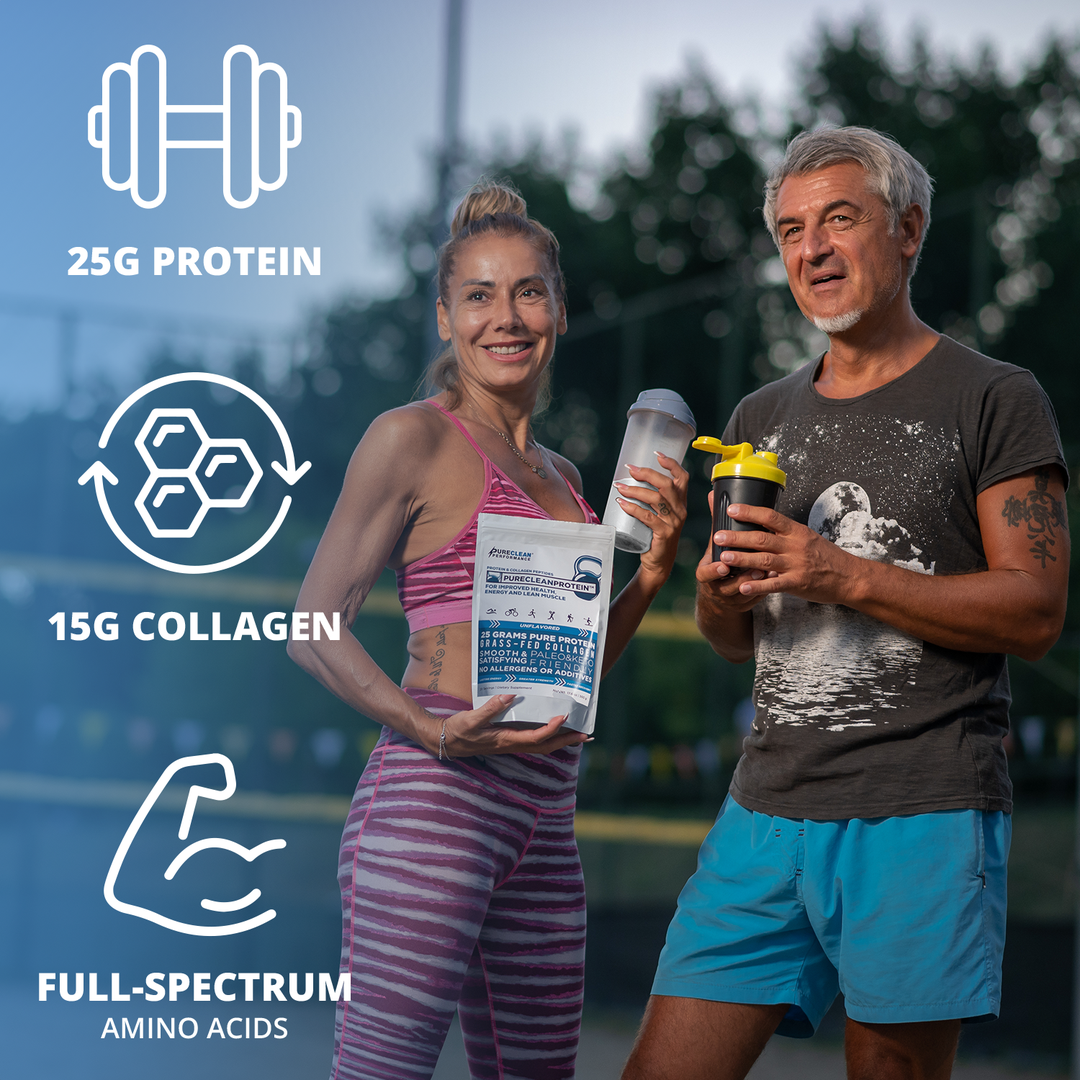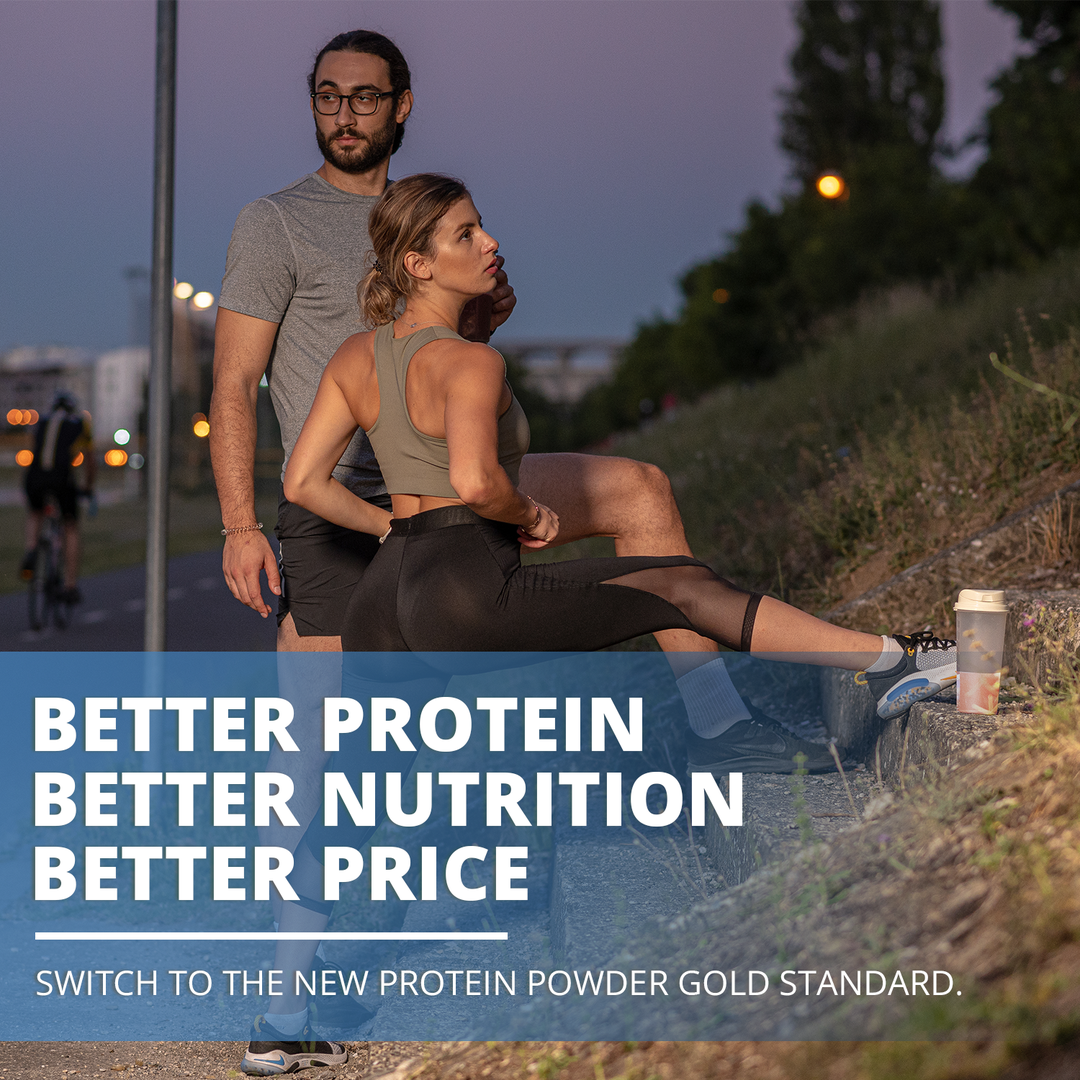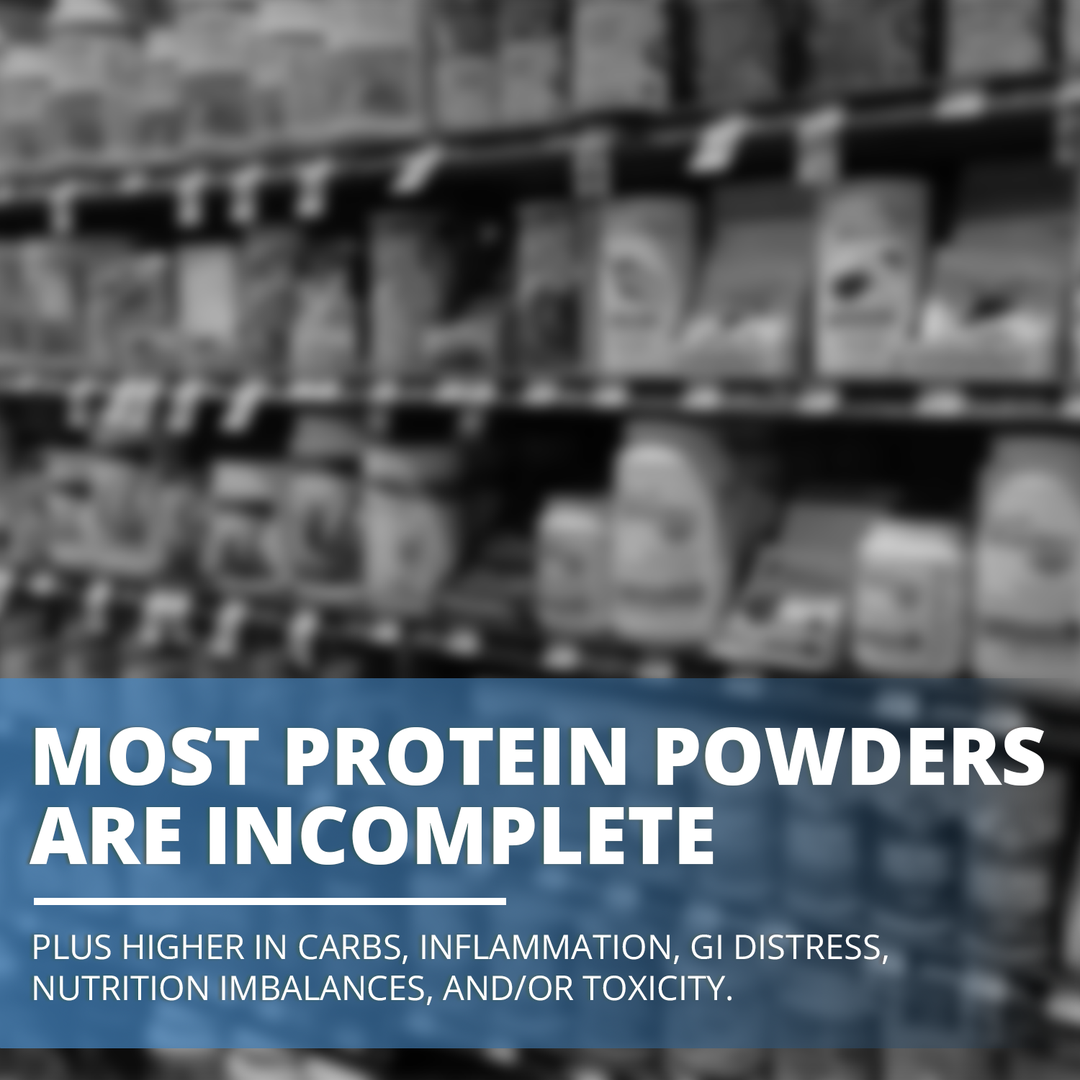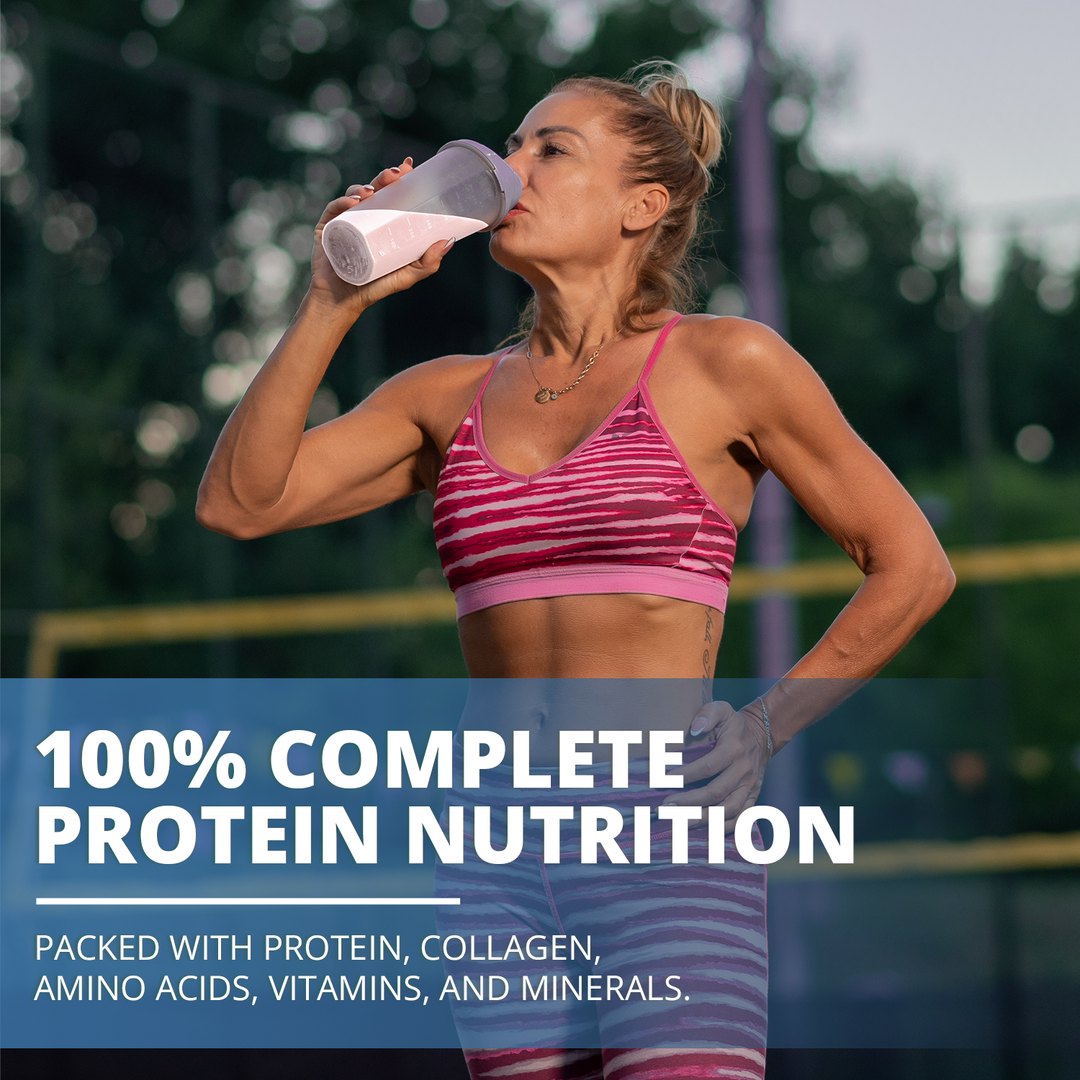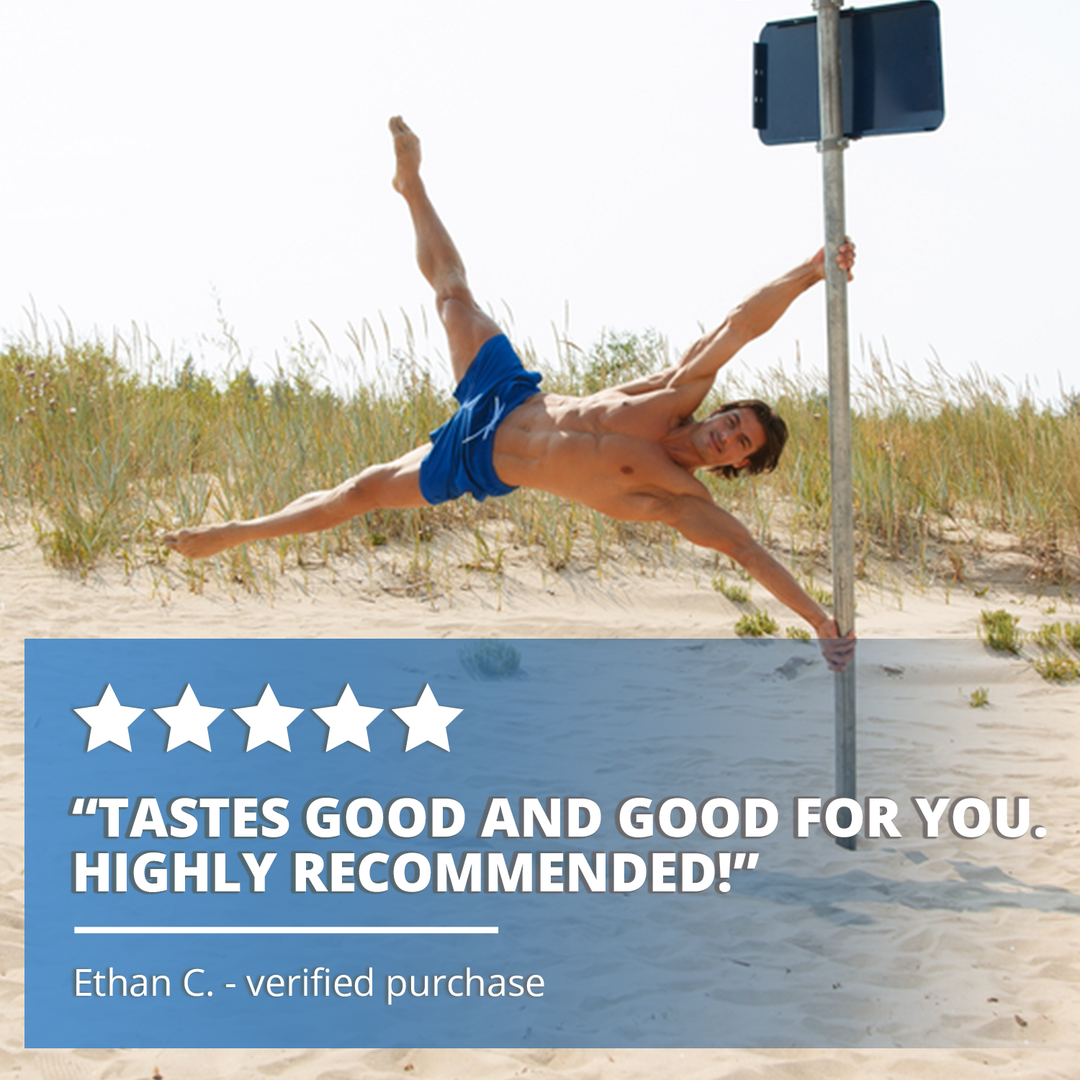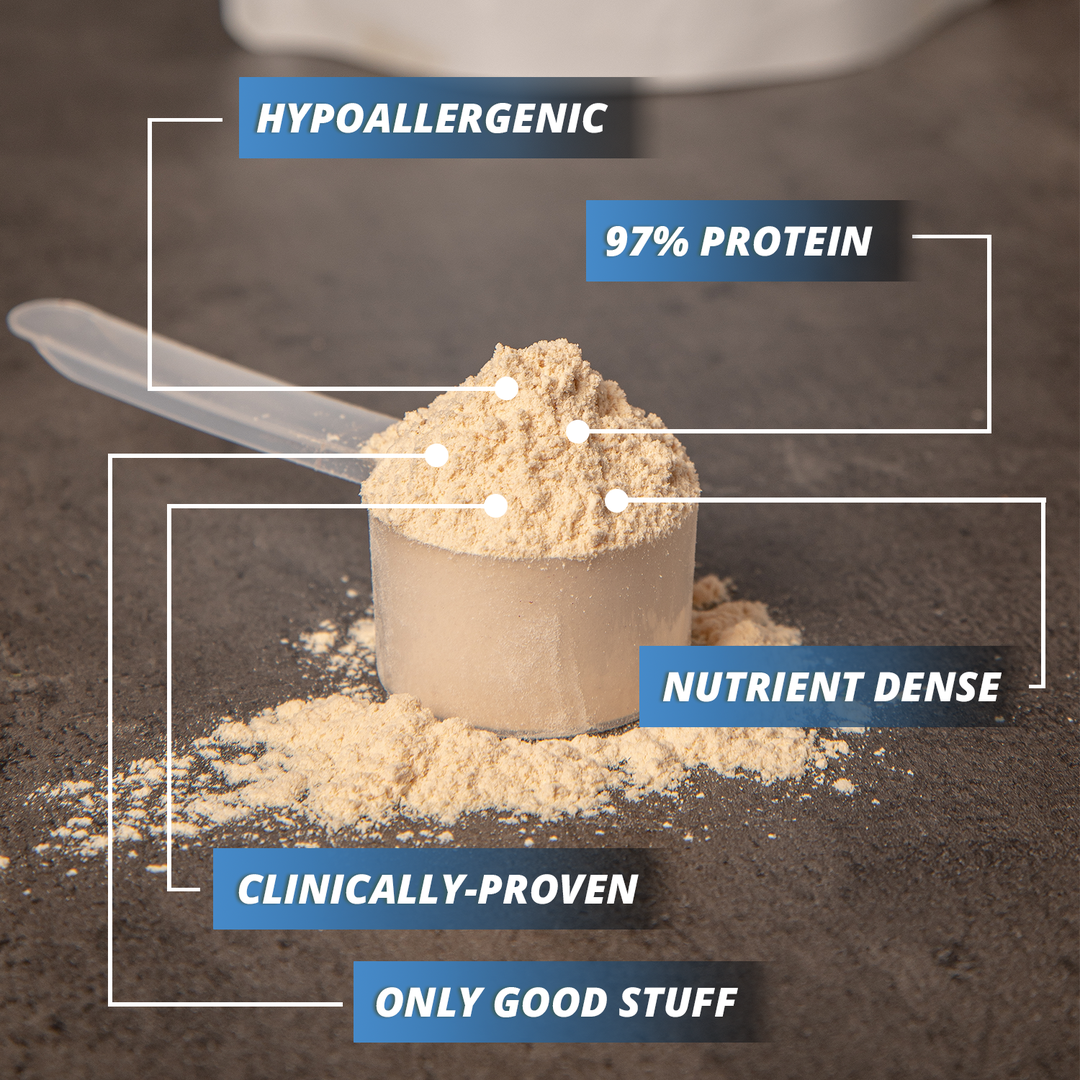 Buy 2 get 10% OFF with code: 10OFF2
Buy 3 get 15% OFF with code : 15OFF3
*one time purchase
25 grams of protein, 15 grams of collagen and full-spectrum EAAs and BCAAs per serving for improved energy, strength, lean muscle, immunity, and healthier skin and connective tissue.




All nutrients are freshly extracted, isolated and then hydrolyzed by high-tech equipment in a state-of-the-art protein powder production facility for elite absorption, flavor and taste.  97% protein content per scoop! 💥




Absolutely no nutrition left on the table. Hands down the new protein powder industry gold standard. 




HYPOALLERGENIC | GRASS-FED | 100% WORKS GUARANTEE

Nutrition Information & Ingredients

Database Of Proven Results

25G High Performance Protein Powder
25G protein plus collagen and essential amino acids. Quickly digested and more effective than plant and whey protein powders. Gut friendly , fights inflammation, and augments lean muscle and fat loss!

Functional Collagen Peptide Enhanced
PURECLEAN PROTEIN™ contains collagen peptides for skin, connective, and joint tissue health, hydration, and elasticity. It's also high in glycine, which helps fight stress and anxiety.🙌
The New Protein Powder Industry Gold Standard
+ Sustainable, Ethical And Grass-Fed
- HydroBEEF™ is a sustainably-sourced, hydrolyzed protein from grass-fed, Swedish cattle raised without any antibiotics and never fed GMOs. Mooo!
+ Rapid Nutrient Assimilation
- Collagen peptides accelerate and enhance the nutrient absorption process for fast-acting, protein support.
+ A Complete Paleo Protein Source
- Very low carbs and fat, tons of nutrients, and no fillers.
+ 97% Protein Content, 25G Protein
- That means every 97 out of 100 nutrients in each scoop are protein, collagen, and amino acids!
+ Cutting-Edge Nutrient Extraction
- The high-tech protein powder extraction facility gets every last drop of nutrition for a sustainable, highly digestible, and nourishing complete-protein formula!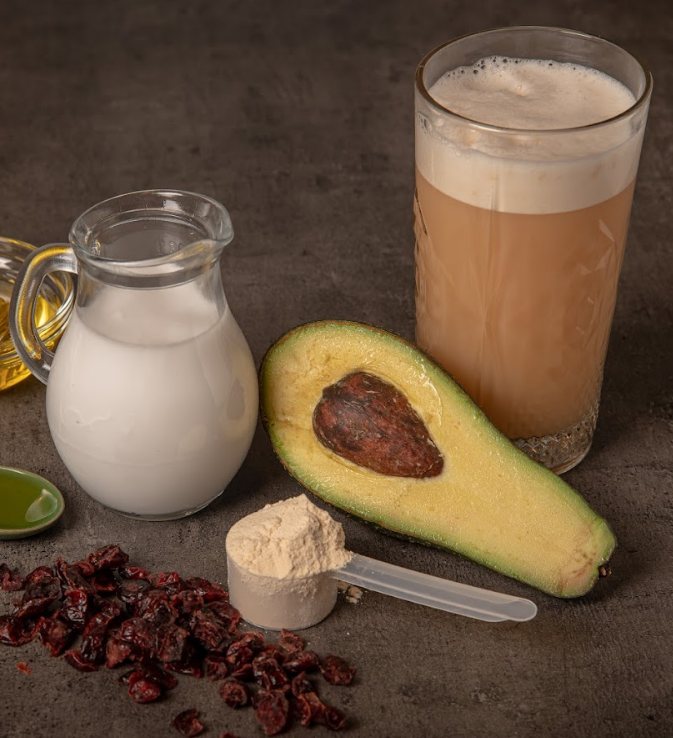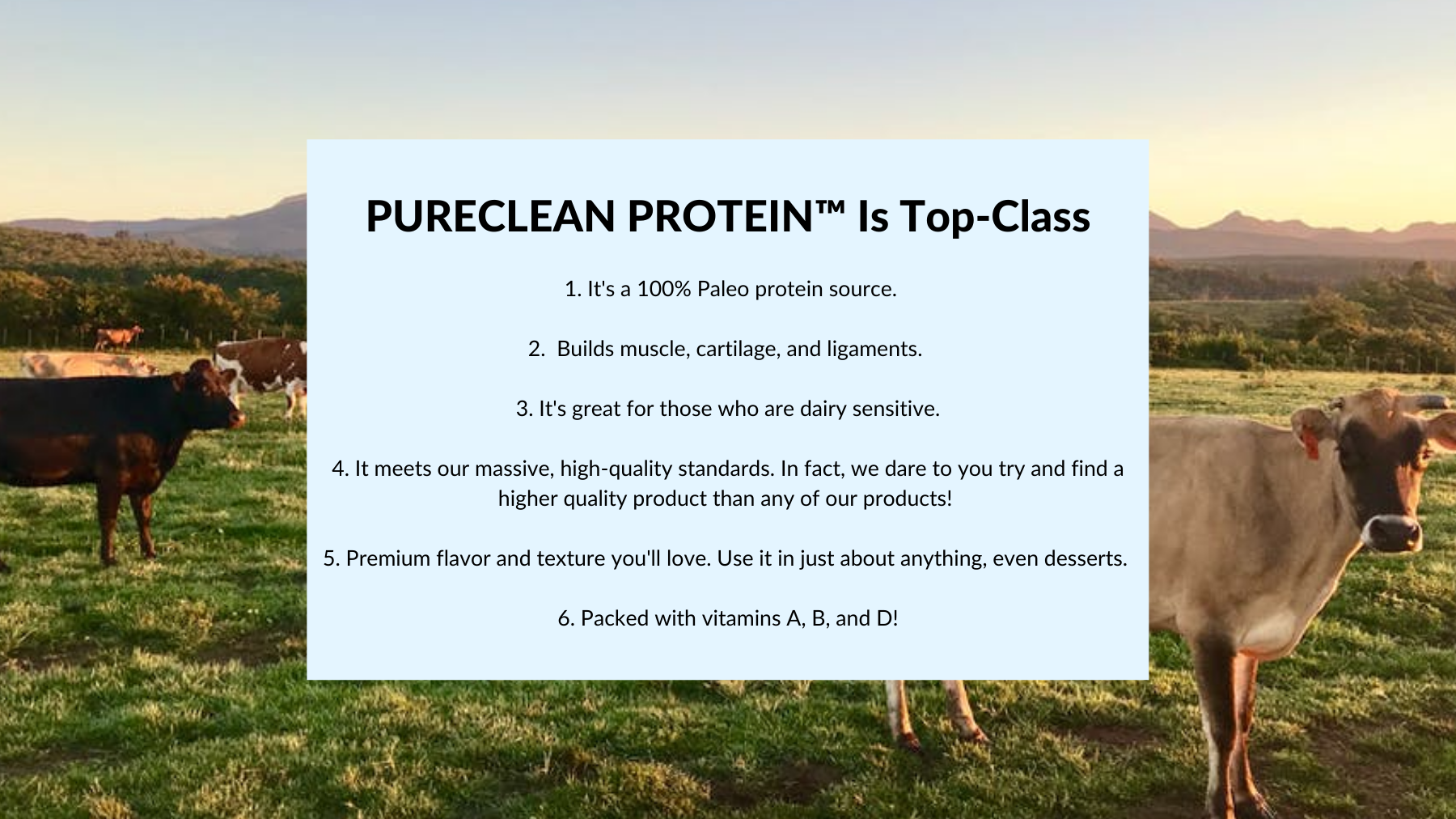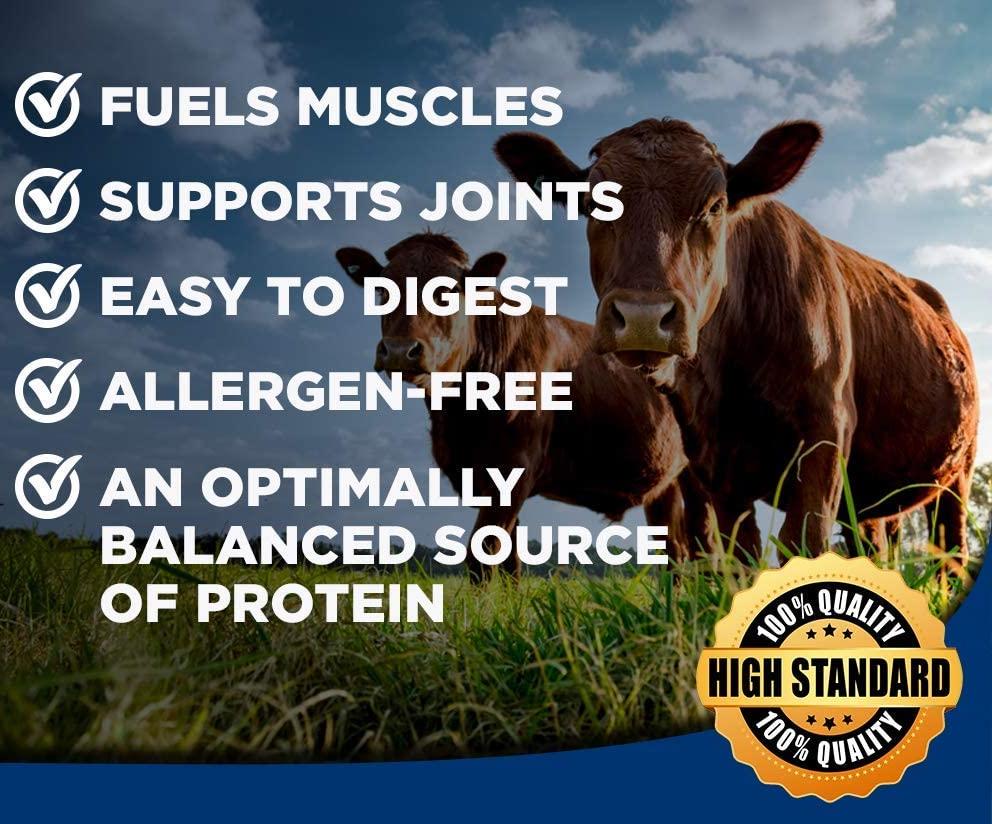 PURECLEAN PROTEIN™ Is Top-Class
1. It's a 100% Paleo protein source.
2. Builds muscle, cartilage, and ligaments.
3. It's great for those who are dairy sensitive.
4. It meets our massive, high-quality standards. In fact, we dare to you try and find a higher quality product than any of our products!
5. Premium flavor and texture you'll love. Use it in just about anything, even desserts.
6. Packed with vitamins A, B, and D!

Pure Hydrobeef at a good price
I had been using the Hydrobeef from another brand for a while but found Pure Clean's version and thought I'd try it. Same product as I was using, better price, all good.
PureClean gets my vote for best protein powder I have tried.
I take unflavored collagen every day and like it that way. I can put it in anything, sweet or savory and not worry about the flavor changing the taste of the food or drink. This PureClean Protein Powder is also unflavored and it truly does not have any sort of flavor when mixed with smoothies, baked goods, pancakes, oatmeal, or orange juice. These are the things I mix the powder in. There is a load of good protein in a scoop and very few calories and no fat. This powder is different from my collagen powder even though it has collagen peptides in it. This is a true protein powder and 25 grams packs a wallop.
I have experienced no gut issues. In fact, I am taking this and my collagen powder to offset some gut issues I have and they actually help. This brand is pretty expensive. There are only 20 servings per package for $33.95 currently. If I took it daily, that would add up but I have have been taking a scoop three times a week while continuing taking my collagen daily. It works out well for me and I feel as though I am doing something healthy for myself. I rarely give out five stars but this protein powder is free of all the things my doctor suspects my body is sensitive to and it mixes well, gives me lots of protein, and has the peptides that have many health benefits. Plus, it's manufactured in the USA which is always a plus for me
Wondeful, mean a lot, thanks, this is why we do what we do.
Great stuff
This is more than just protein powder because I get collagen and no fillers or allergens. I will continue to buy it monthly.
Here's The Scoop
I have the Unflavored powder, and I noted that I need two scoops, while the Vanilla version just requires one per serving. That must a quite a large scoop because the scoop in my container is already a decent size. I have to wonder about the discrepancy there, but in the end, this review is about the product.
What sets PureClean's Protein Powder apart is that is delivered via Collagen Peptides and has "more" BCAAs than whey and vegan proteins (including the complete amino acid spectrum). It is a "creamy" powder and while mostly unflavored, it has a distinctly beefy profile that reminds me of bone broth. This makes it ideal for savory recipes and baking, but not the best fit if you're just mixing it in water or coffee. It does mix well with and disappears into flavorful beverages. I've experienced no issues adding this to my diet. I hit the gym for resistance training almost daily, so I include extra protein in my diet where I can. PureClean's Protein Powder is a decent option, comparable to Whey, if somewhat pricy. I appreciate the eco-friendly resealable bag rather than a large plastic tub.
The grass-fed HydroBEEF™ is sourced from Sweden, manufactured in the USA.
Surprisingly tasty
I've been having the vanilla with unflavored almond milk and have definitely gotten a taste for it. It's a bit pricey per serving but worth it IMO - maybe a hint of beef smell/aftertaste but minimal. Also need to shake very thoroughly and it's a bit frothy but otherwise very good. No sucralose either which is a plus.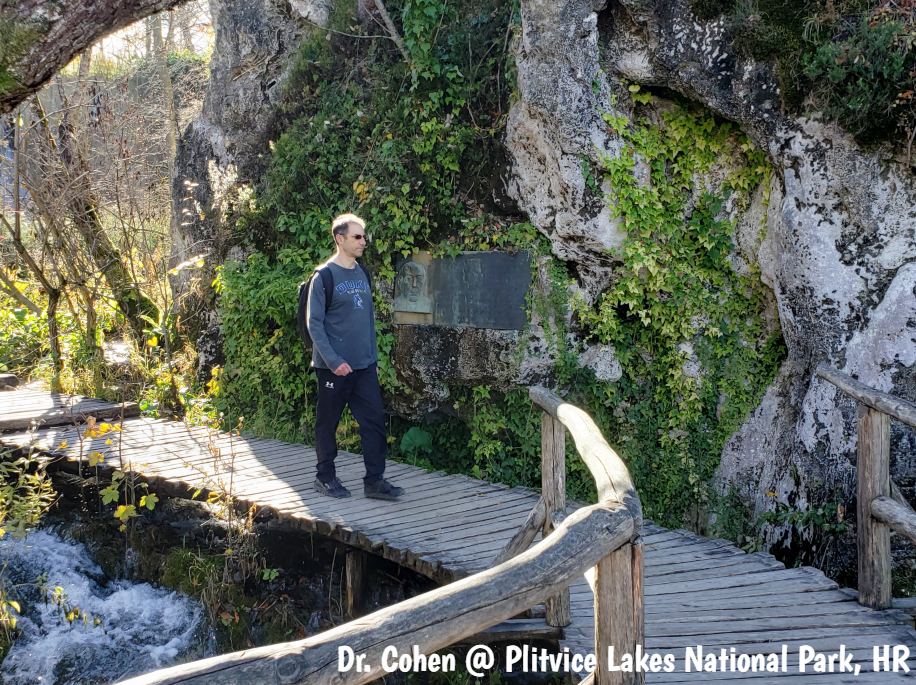 Why PURECLEAN PROTEIN™, Doc?
-There are absolutely zero hormones in the product. Just pure, concentrated beef with collagen peptides and tons of nutrients!🏆
-PURECLEAN PROTEIN™ is a highly effective and tasteful way to provide all the complete, protein nutrition your body needs
- The stresses of daily life and physical activity surges your body's need for protein, sometimes by as much as two times!
- No common allergens which means less inflammation!