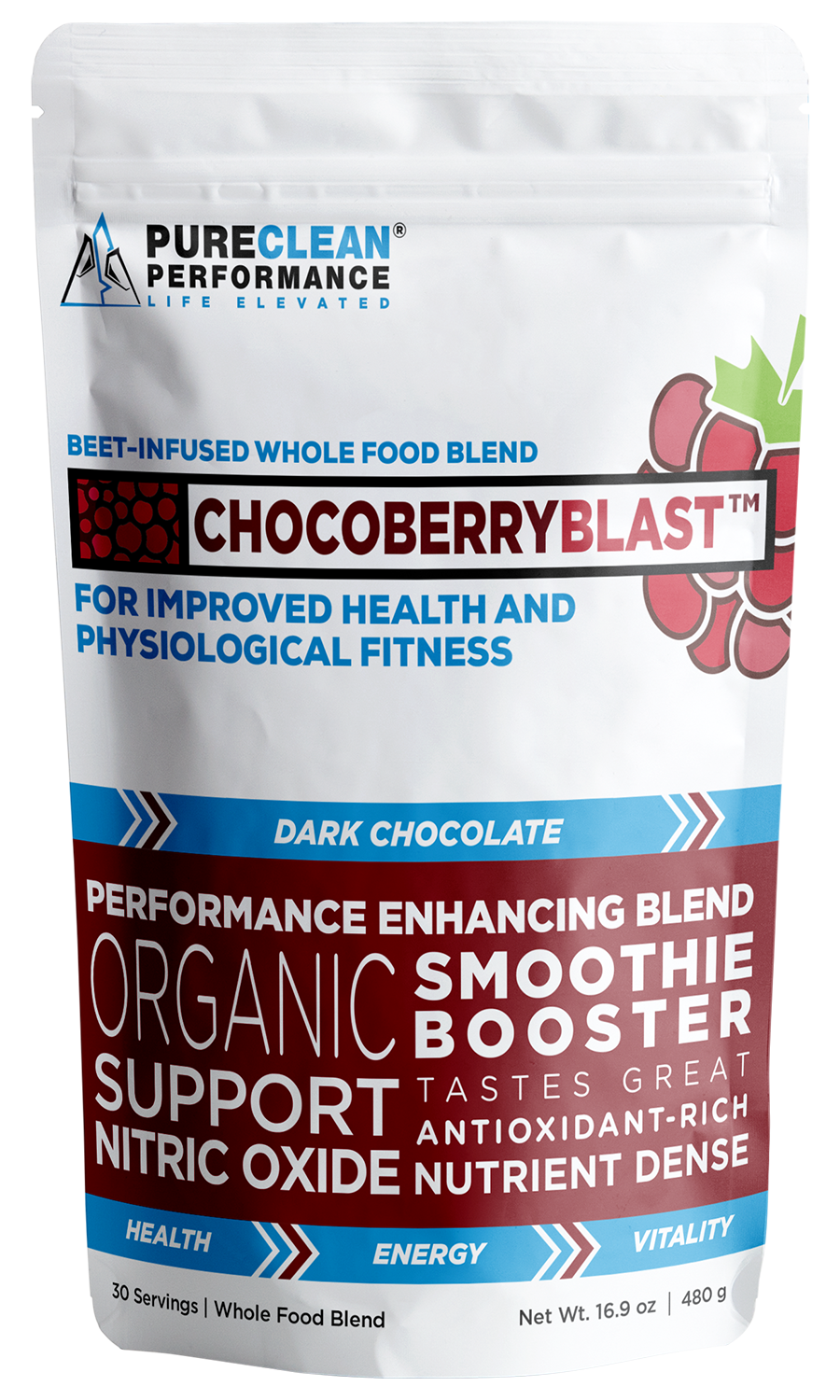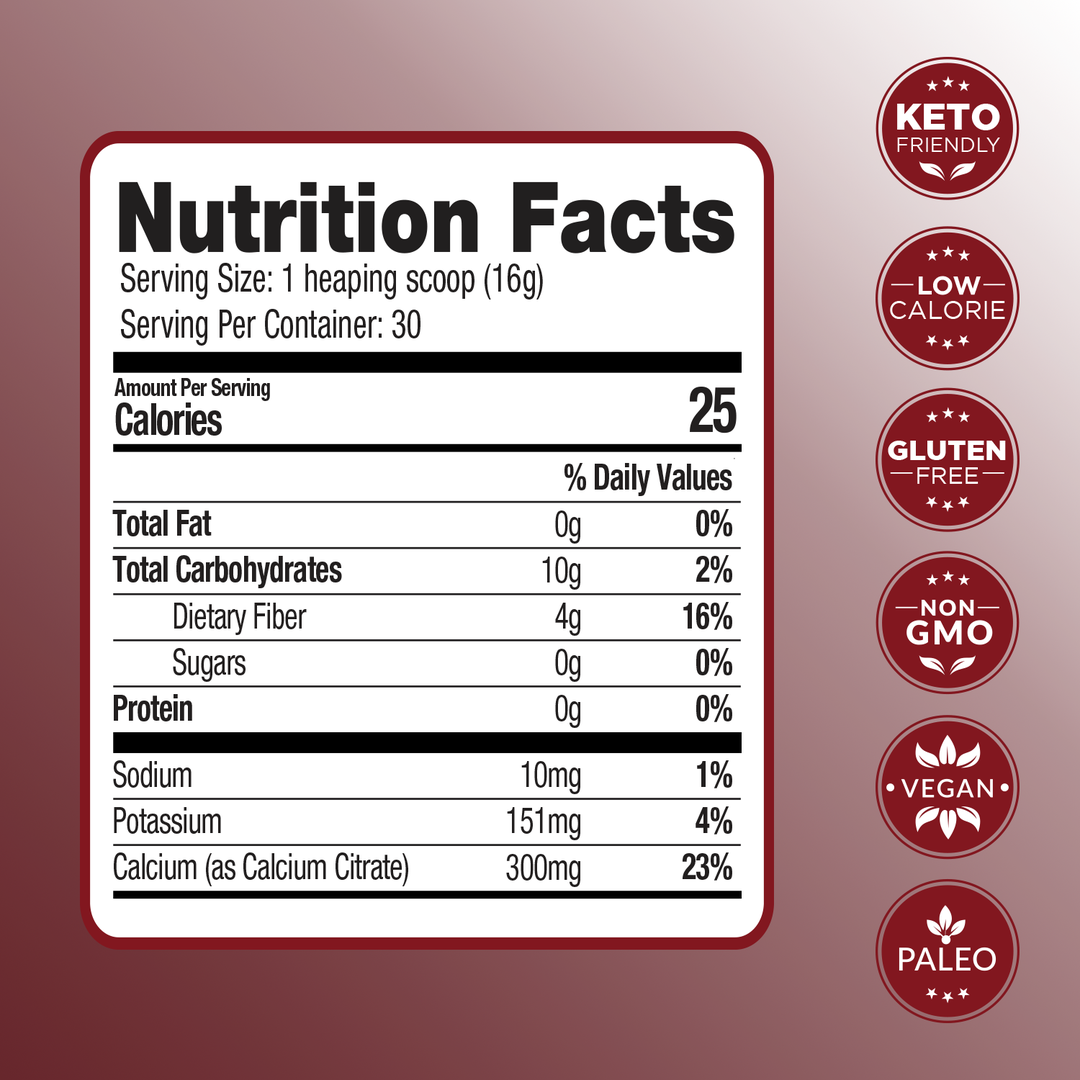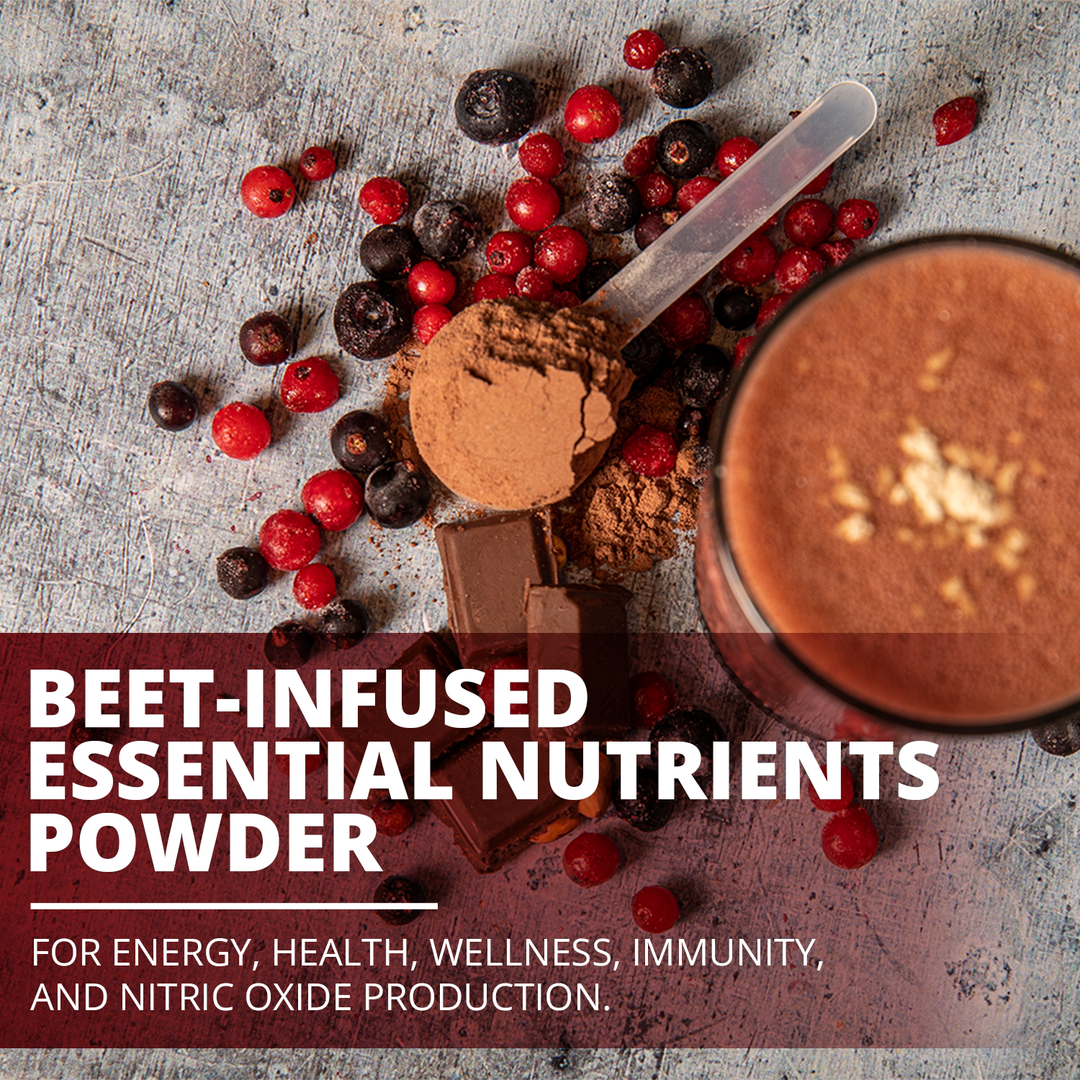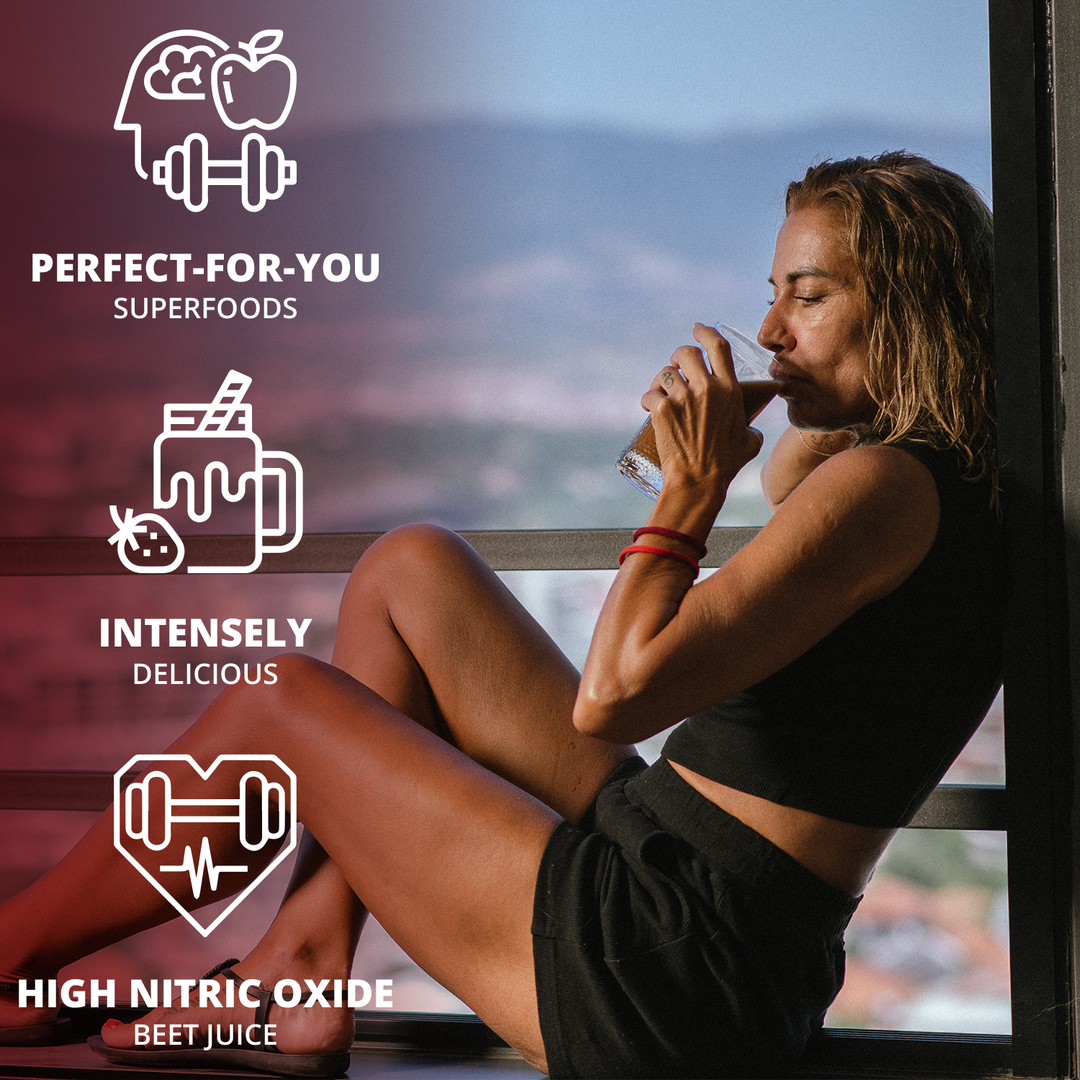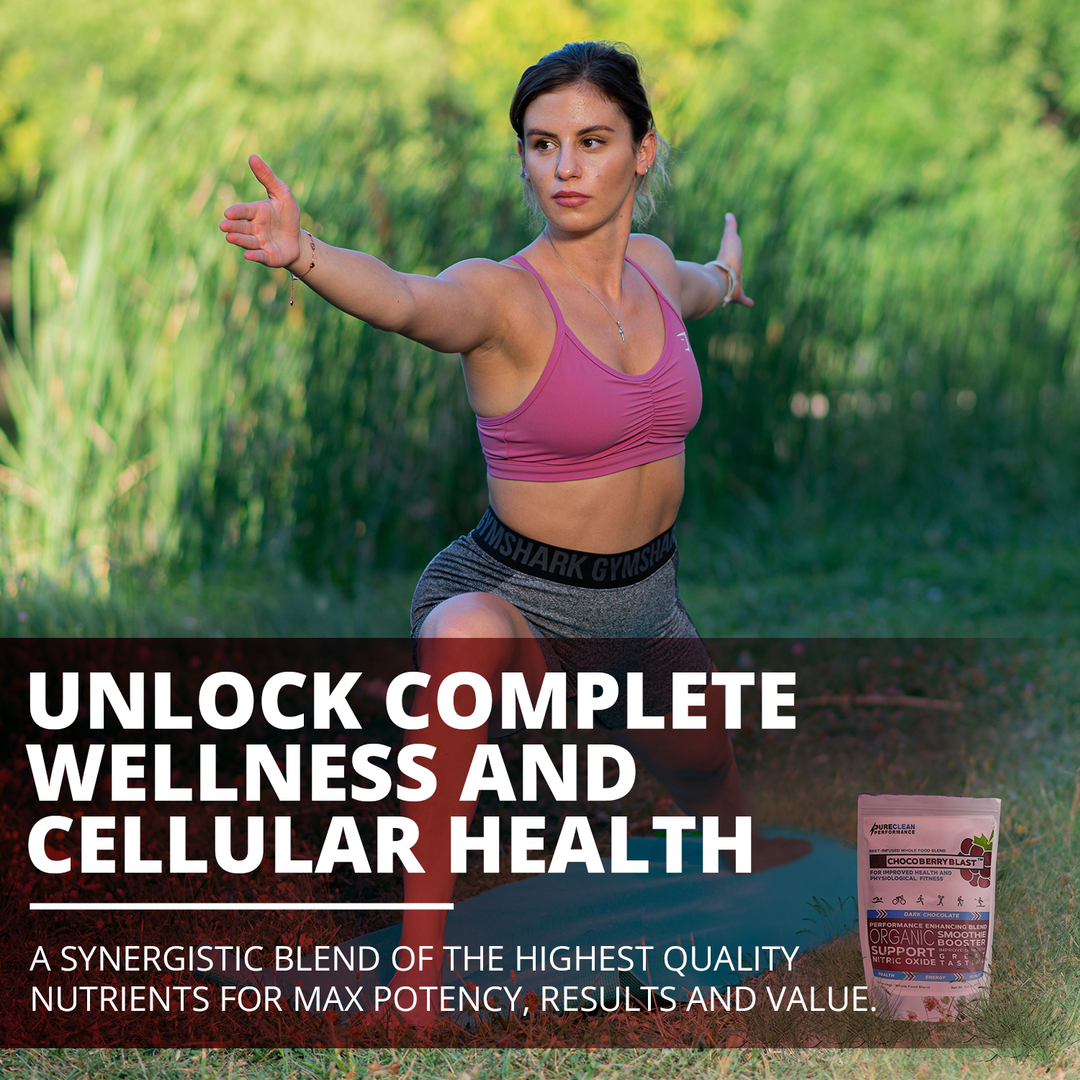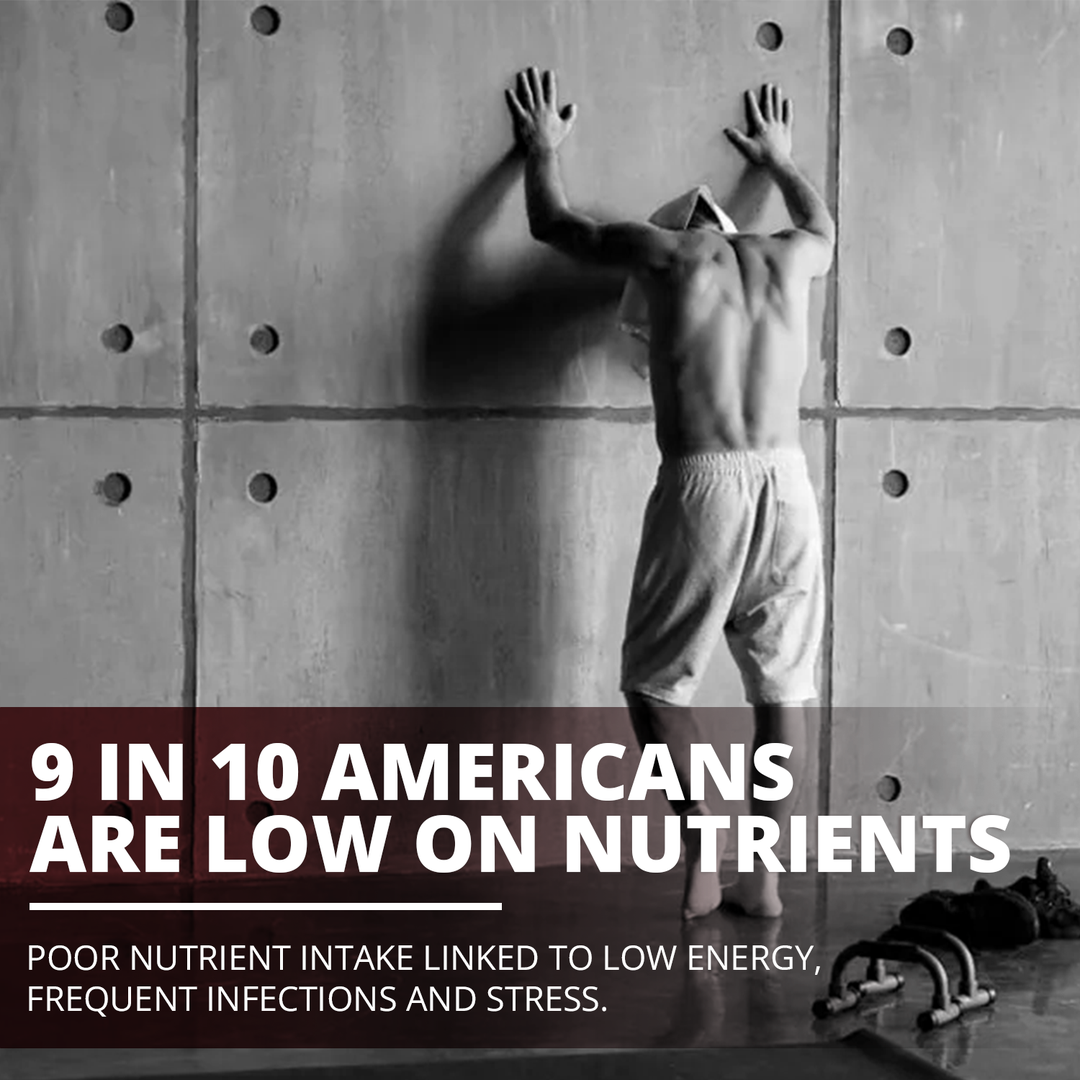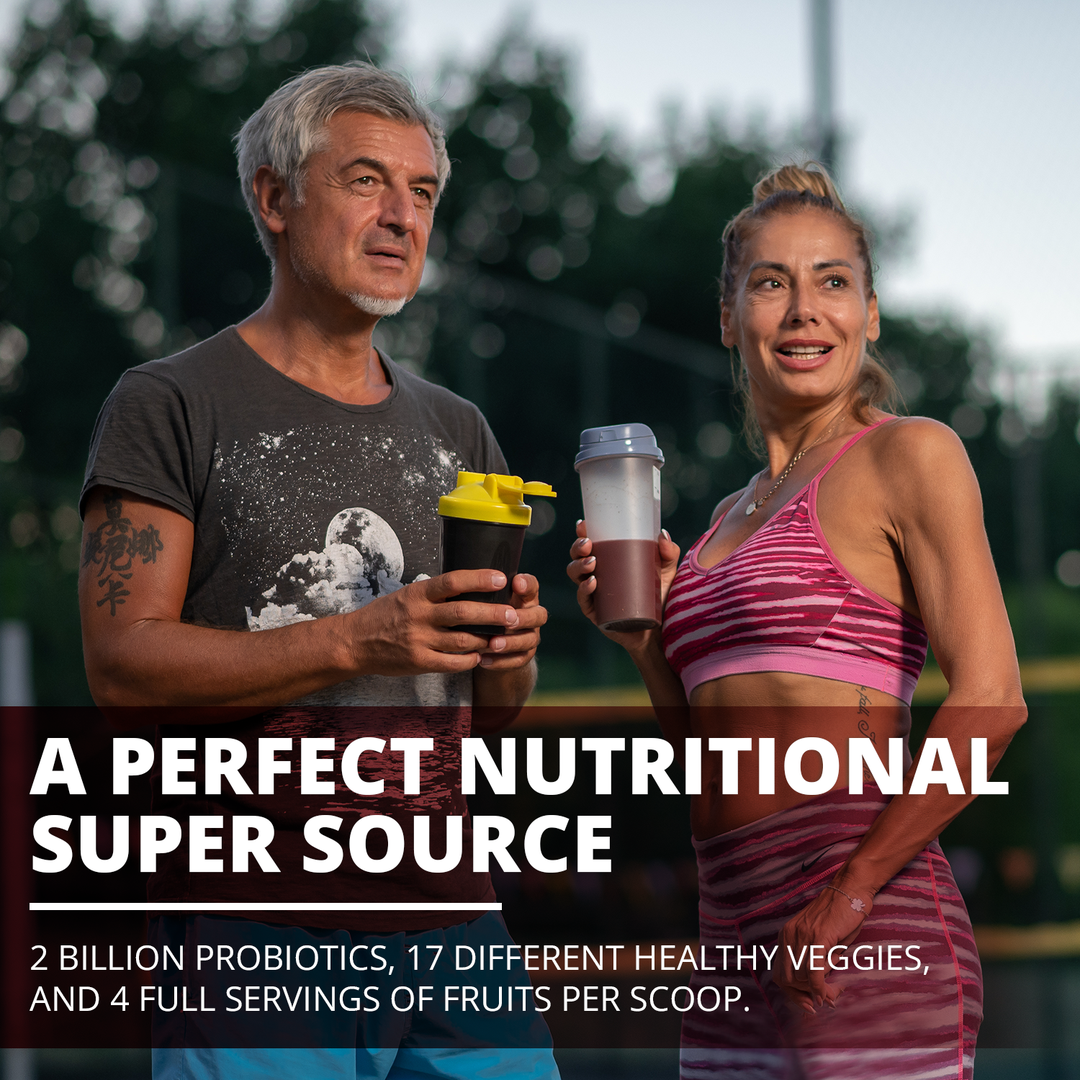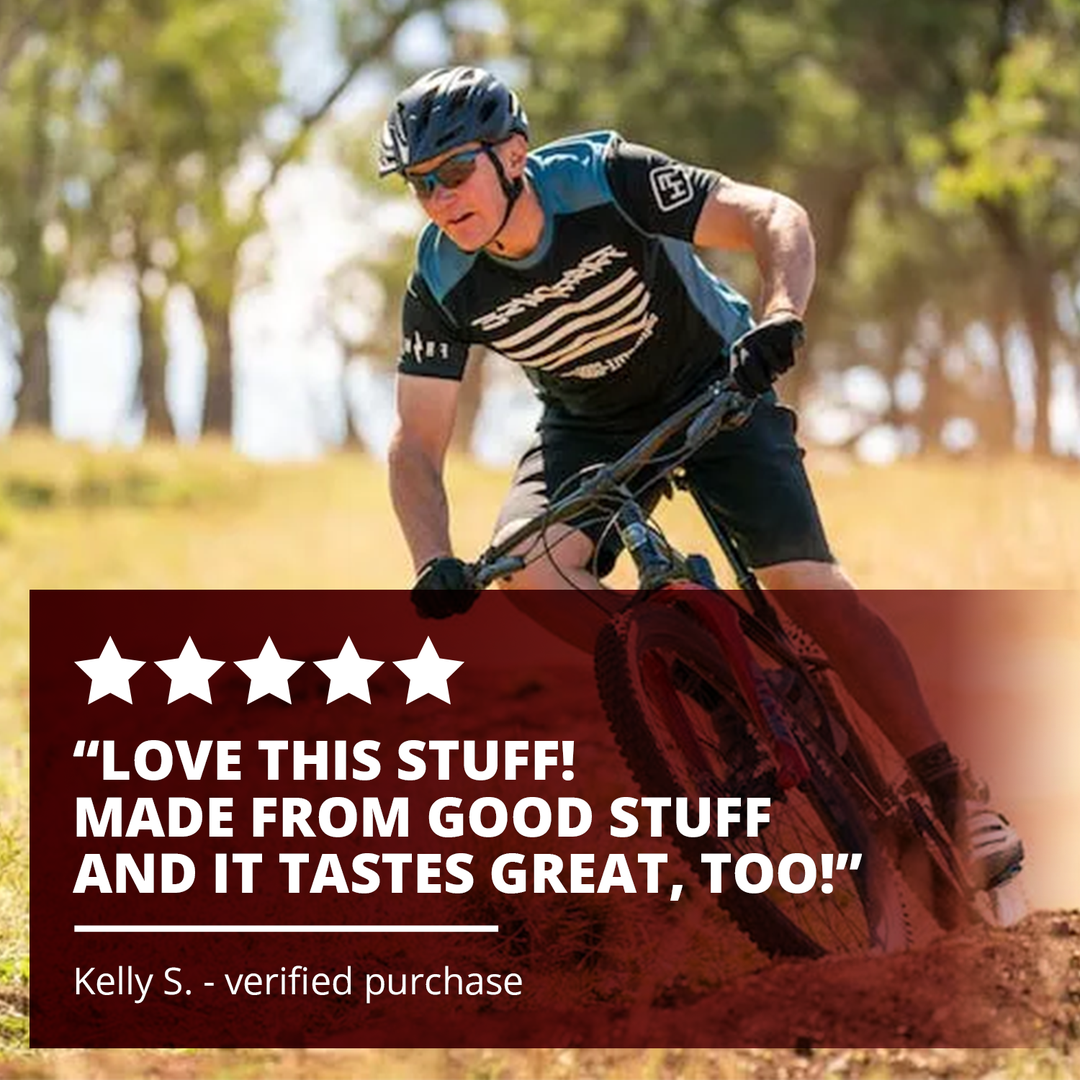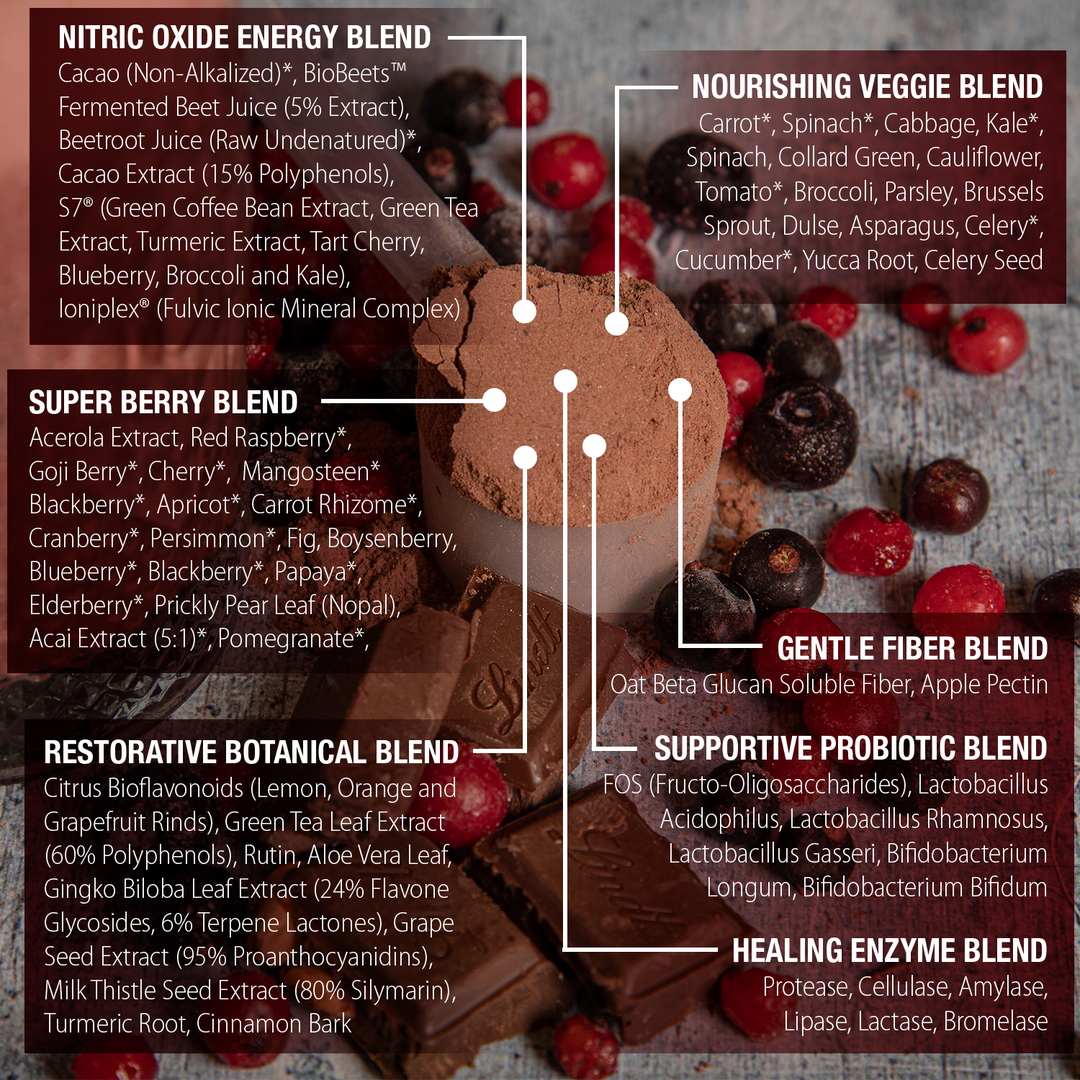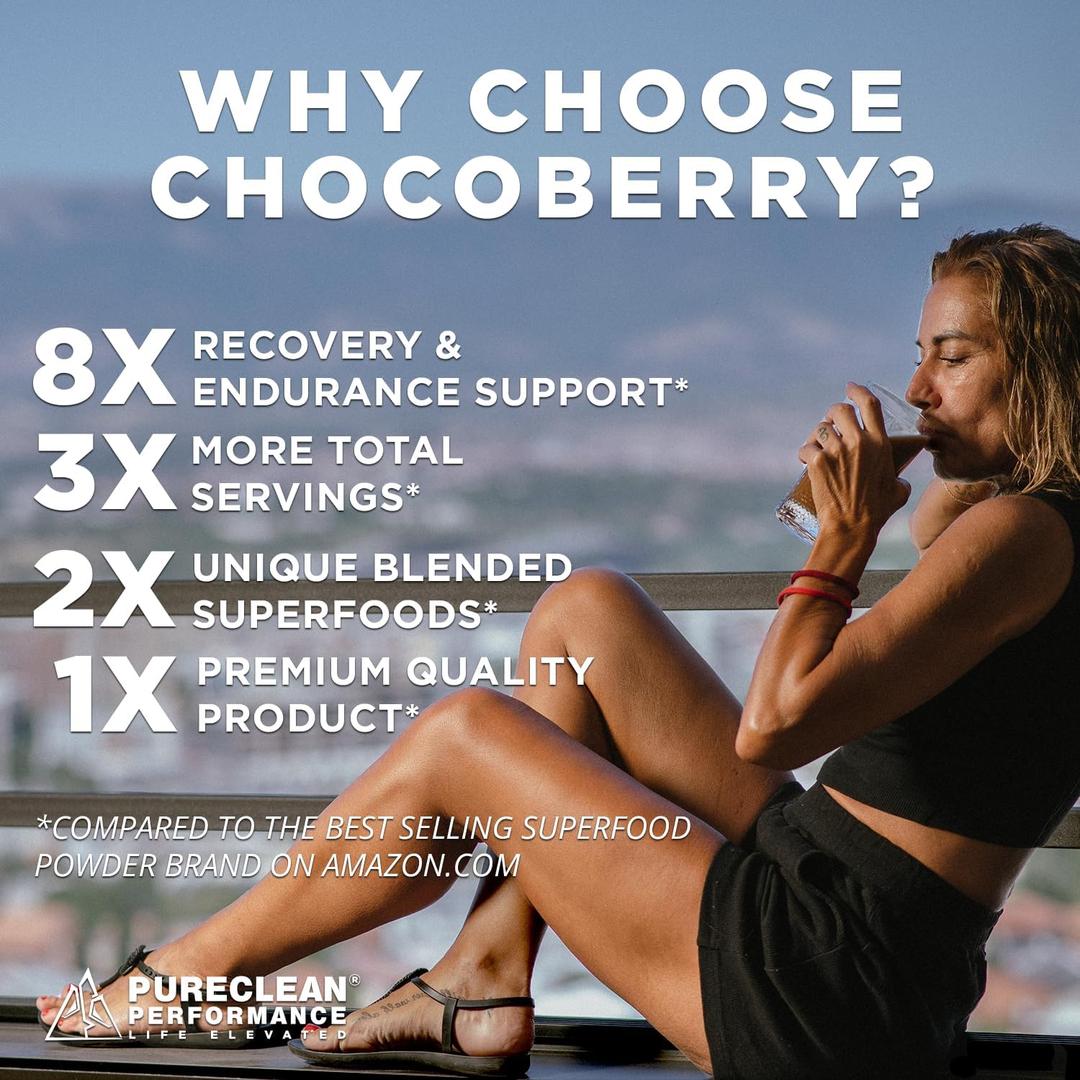 Buy 2 get 10% OFF with code: 10OFF2
Buy 3 get 15% OFF with code : 15OFF3
*one time purchase
Unlock complete daily health and wellness with CHOCOBERRY BLAST's™ full-range blend of extremally delicious essential, nourishing nutrients from 40+ perfect-for-you superfood! 




Featuring organic beet juice powder for athletic performance and recovery, alkalinizing herbs, fruits, veggies, and botanical blends fill ALL nutrient gaps and support gut health, and potent cocoa and berry polyphenols upgrade your immunity, detoxification, and stress and anxiety resilience. 🎉




Each scoop is further packed with over 2 billion probiotics, 17 different healthy greens, and 4 servings of fruits and veggies.




Now with Ioniplex for increased nutrient absorption and S7 for an extra nitric oxide boost!




LOW CALORIE | KETO | 100% WORKS GUARANTEE

Nutrition Information & Ingredients

Beetroot juice, Cocao, Acai extract, Acerola extract, Goji Berry extract, Mangosteen extract, Acerola Berry extract, Cranberry extract*, Noni extract, Elderberry extract, Blueberry extract*, Camu Cams Berry, Pomegranate*, Gooseberry, Black Currant, Blueberry, Boysenberry, Red Raspberry*, Strawberry*, Blackberry, Pear*, Apricot, Bilberry extract, Papaya, Barley Grass (Whole leaf), Alfalfa Grass (Whole Leaf Wheatgrass (Whole leaf), Spirulina, Chlorella (Cracked Cell), Dulse Carrot* ,Spinach*, Cabbage, Kale*, Spinach, Collard Green, Cauliflower, Tomato*, Broccoli, Parsley, Brussels Sprout, Asparagus, Celery*, Cucumber* Apple Fiber, Brown Rice Bran Solubles, Jerusalem Artichoke, Flaxseed Meal, Pectin Powder, Glucomannan, Guar Gum, Psyllium, Eleutherococcus Senticocus extract, Maca, Panax Ginseng extract, Ashitaba, Echinacea extract, Green Tea extract, Yerba Mate, Turmeric, Milk Thistle extract, Rhodiola Rosea extract, Ginkgo Biloba extract, Luo Han Guo extract., Lactobacillus gasseri, Bifidobacterium bifdum, Bifidobacterium longum, Amylase, Bromelain, Celluase, Lactase, Lipase, Papain, Protease, Natural Flavors (strawberry, raspberry, cherry), Stevia

Database Of Proven Results

Full Blast Daily Nutritional Support
We only use 100% whole food concentrates for max potency; no added fillers or fibers. Supports cellular health, wellness, and nitric oxide production; every ingredient your body needs to be its best.

Critical Fruits, Veggies, Herbs & Botanicals
CHOCOBERRY BLAST™ provides your body vital nourishment with an abundant supply of the naturally-occurring nutrients found in fresh vegetables, fruits, herbs, and other nutrient dense whole foods.
Complete Nutritious and Delicious Wholefoods Blends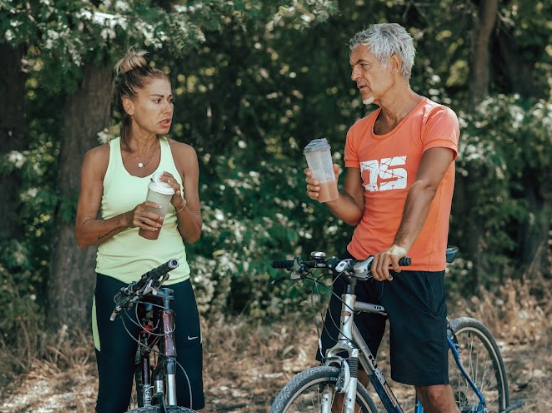 + Convenient And Delicious
- Just one 15 gram serving provides all the complete and total nutritional support for supporting a wide variety of health and wellness goals. Also low in calories and carbohydrates, gut friendly with a kid approved taste, and supports better blood sugar, body composition, and satiety.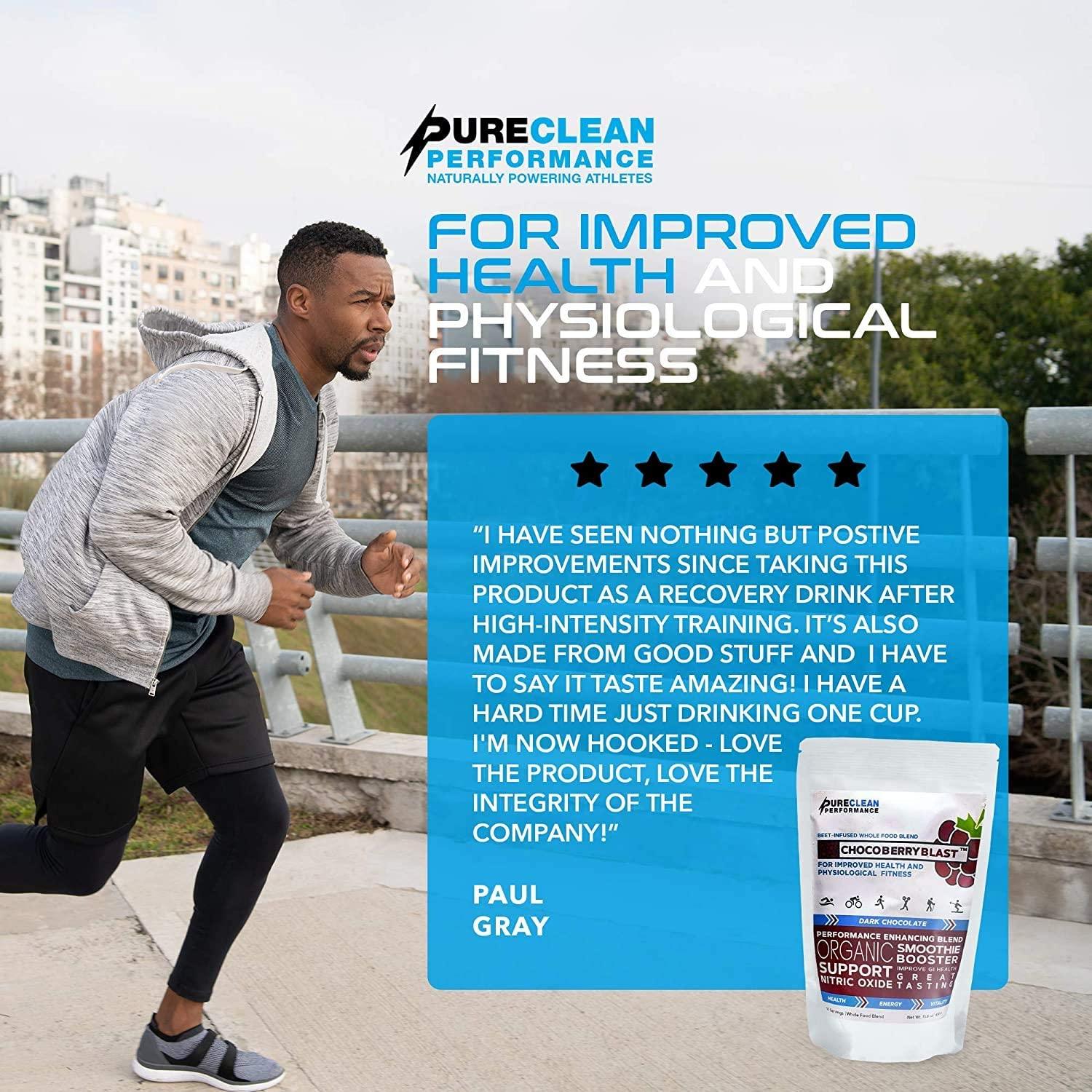 Works At The Cellular Level
1. Provides synergistic amounts of micronutrients and antioxidants that reduce harmful, free radical activity.
2. Increases the physiological actions of both vitamin D and omega 3s.

3. Contains a powerful dose of nitrate-rich vegetables that raise nitric oxide levels for improved energy, blood flow, and recovery.

4. Full of rich, dark green vegetable concentrates that help bind toxins and enhance liver detoxification.

5. Restores proper body chemistry (pH balance) after protein-rich meals and hard training efforts—or any type of physical or emotional stress.
I like it very much
Tastes like somewhat sweet cocoa berry - good addition to smoothies
worth every penny
I feel absolutely GREAT after drinking this. The flavor is absolutely divine but not overly sugary, just a really delicious way to get that extra pep before working out. I shake this up in my shaker and don't find any clumping and it's packed with quality ingredients. I'm a huge fan of this and is worth every penny. Will be purchasing again
Would buy agian
Here's what I had: 8 ounces of unsweetened almond milk with enough ice to bring it to 12 ounces.
One scoop of this, thru my new super blender (that won't fit on my counter under the cupboard-but that's another review).
The color was both red and brown.
The first thing to hit my palate was some kind of "green" flavor, which was then overtaken by the chocolate flavor. Since I have the palate of a 12 year old, it was not sweet enough for me, so I added a splash of cherry sugar free Jordans "skinny syrup". I know, that's awful considering all the amazing ingredients in this stuff, but I like to like what I'm eating or drinking, and this was going to me my next "meal" if you will.
For me, before a workout, I really don't want something that will weigh me down and this certainly doesn't. I don't really notice a difference in energy level at this point.
I can tell you that in a pinch when I'm in need of a quick something I will use this, and I will use this 'til it's gone, (so that's a positive, meaning it's not going to sit in a pantry collecting dust and wasting space), but I'm pretty frugal and would find the price for this prohibiting.
If you are not constrained by a fews carbs or the price tag, I can recommend this based on my experience with it so far. If that changes, I will update this review. You don't always get what you pay for nowadays, and I got something good here at a decent price worth buying again.
I hope this review will enable you to make an informed purchase decision.
Taste the Energy
this chocoberry superfood mix arrives safety sealed with plenty of time to expiration. It is in a resealable pouch. This mix disperses well without leaving a grainy taste. It has a nice flavor which we really enjoyed. We did feel more energetic afterwards.
A great post-workout mix that includes protein as well as other nutrients
I like the way this tastes and I LOVE the particular mix of protein, fiber, greens, antioxidants, etc.
It's recently my favorite morning drink after my morning workout. It keeps me feeling great through lunch with no hunger cravings.
My only complaints are with the ability to mix this. It clumps very easily and I have a difficult time getting it to blend. There are a number of plant-based proteins that have similar issues and I'm used to it, but a couple of companies seem to have figured that out and achieved better blendability.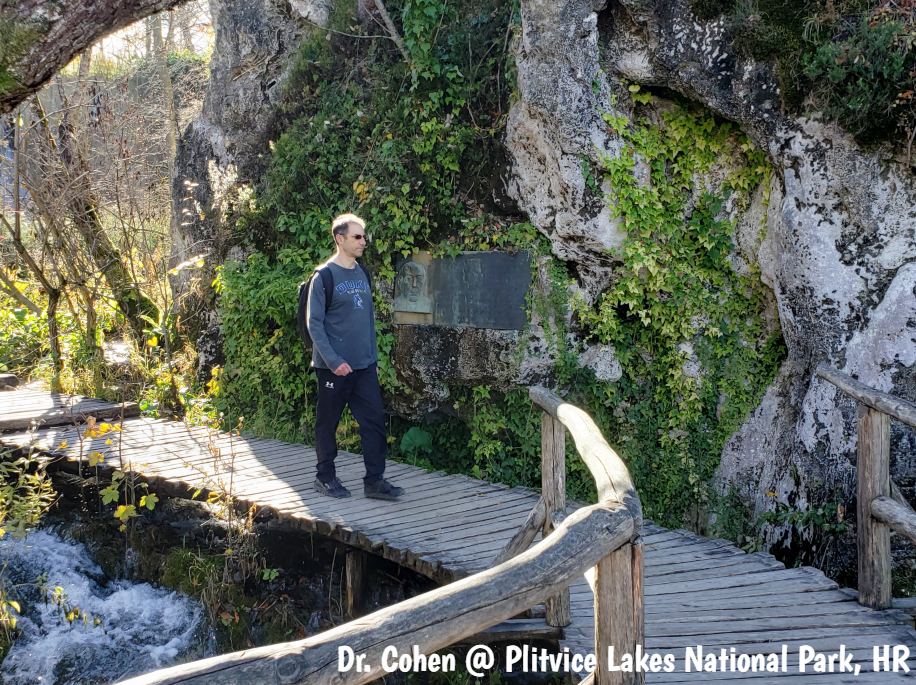 Why CHOCOBERRY™, Doc?
-I've personally made sure CHOCOBERRY BLAST™ is composed of a synergistic blend of the highest quality ingredients in the right amounts for a lasting, true effect.🏆
- Contains 50% of the needed daily beet nitrates for performance and is great to use with any of our other nitric oxide formulas, like BEET'UMS™ and UNBEETABREW™.
- t's 100% GMO-free and contains no fillers, herbicides, or pesticides.
- Great in your daily smoothie or plant-based milk and enjoy a boost in energy, health, and fitness.