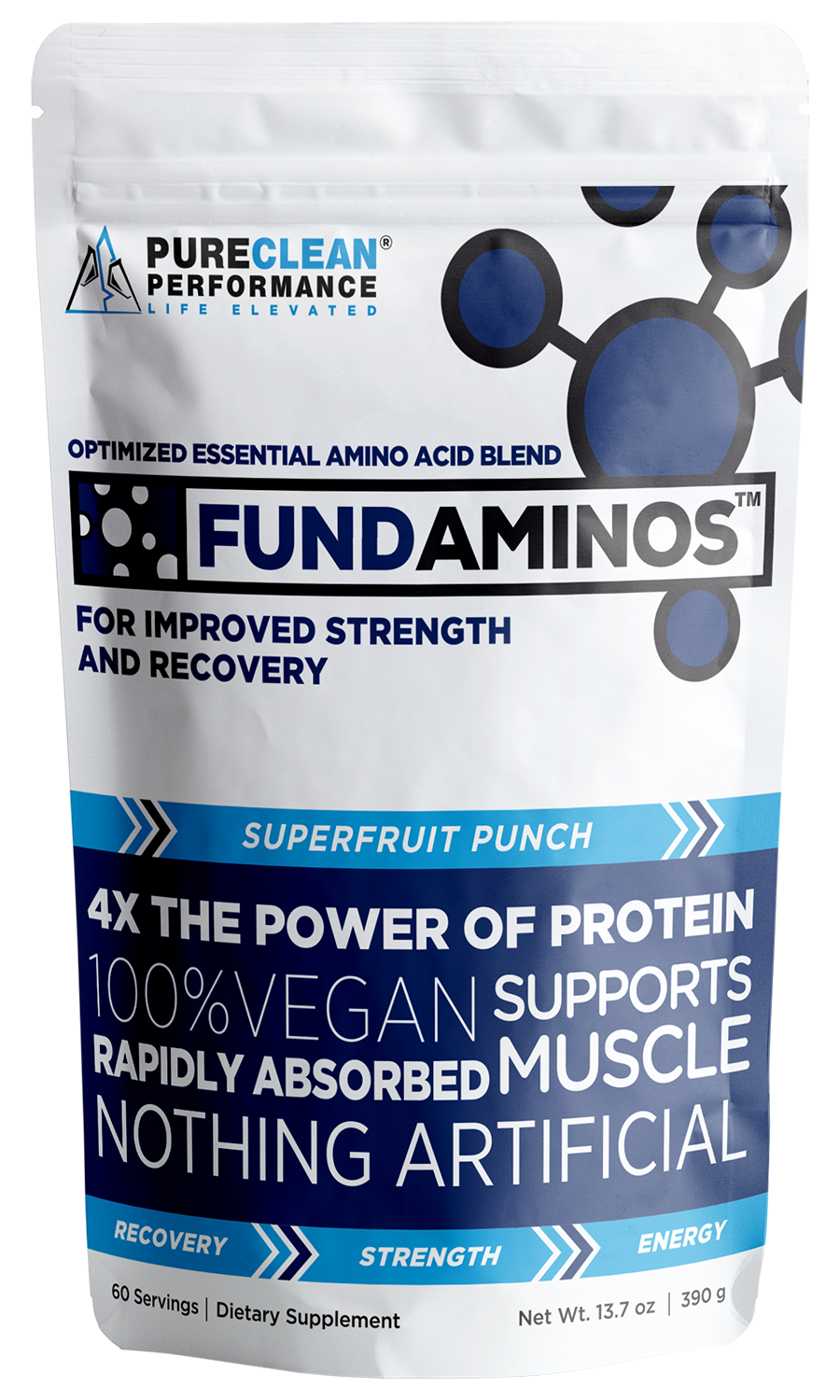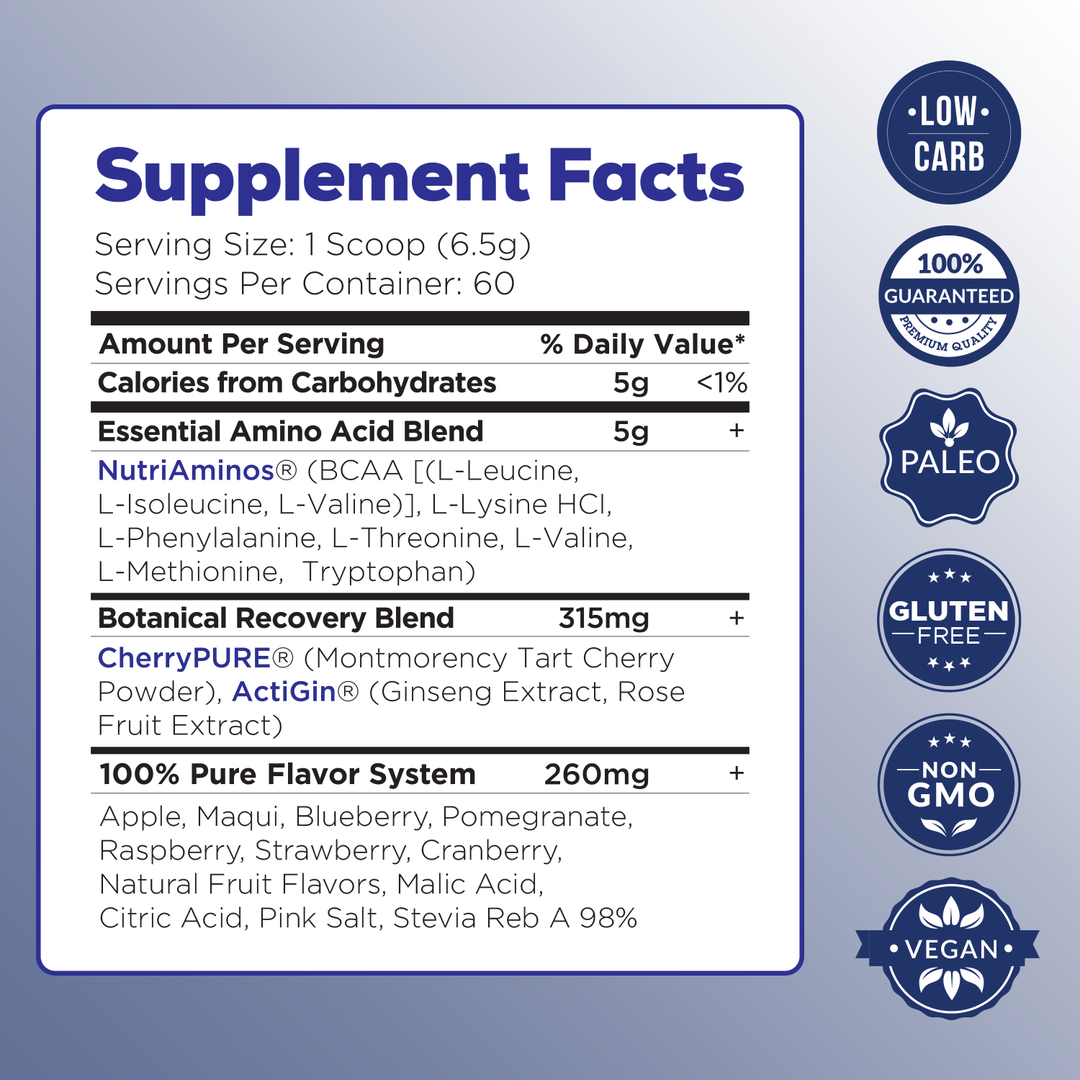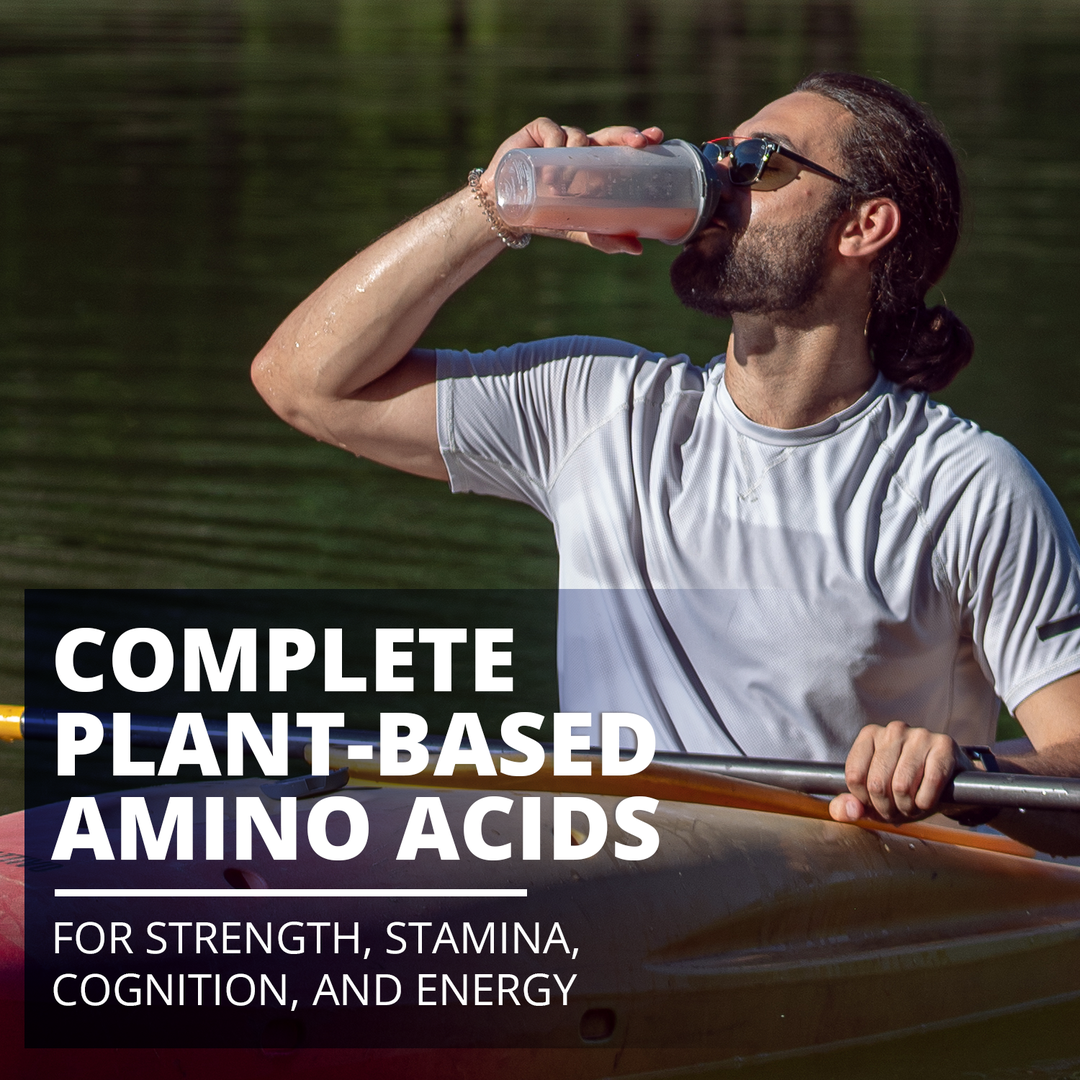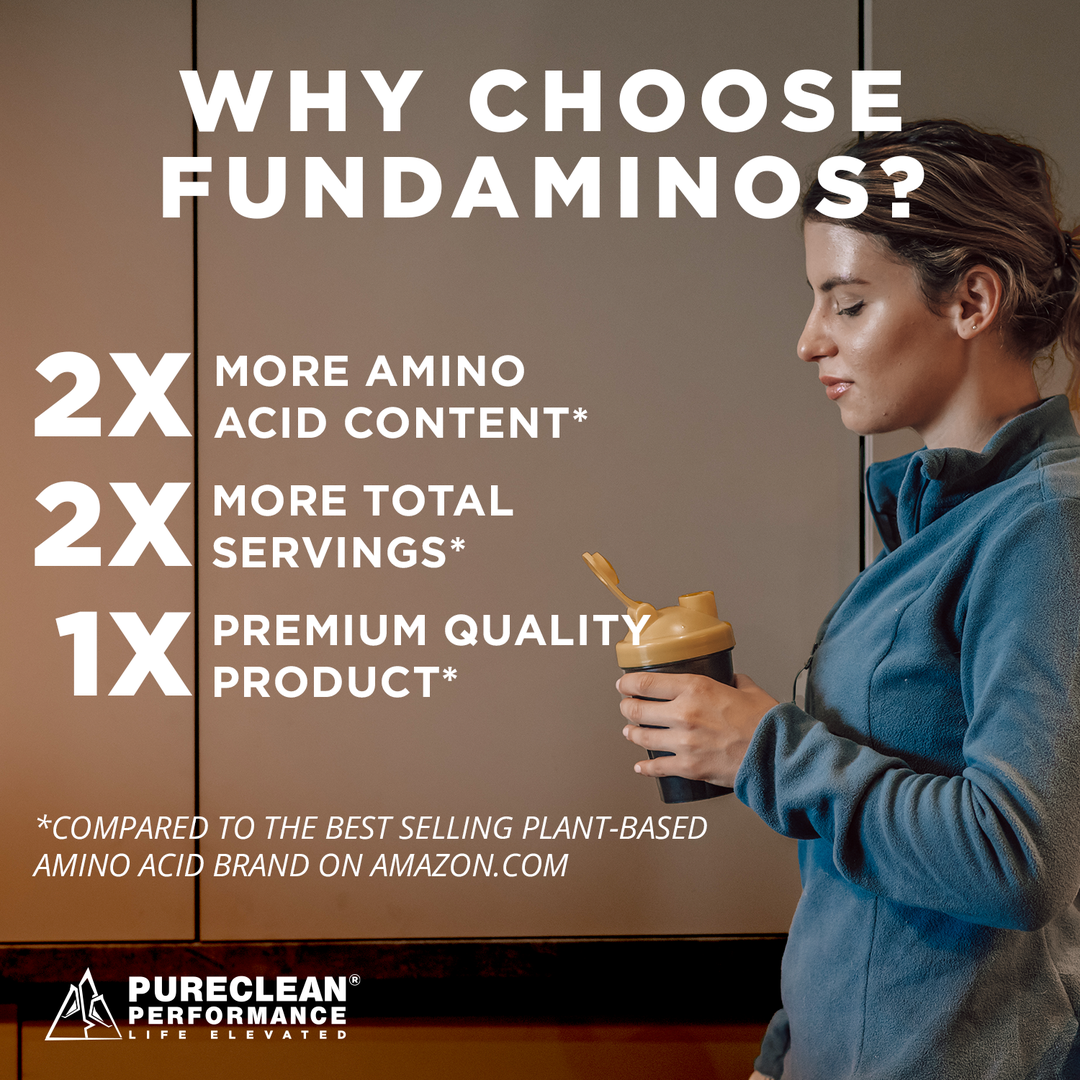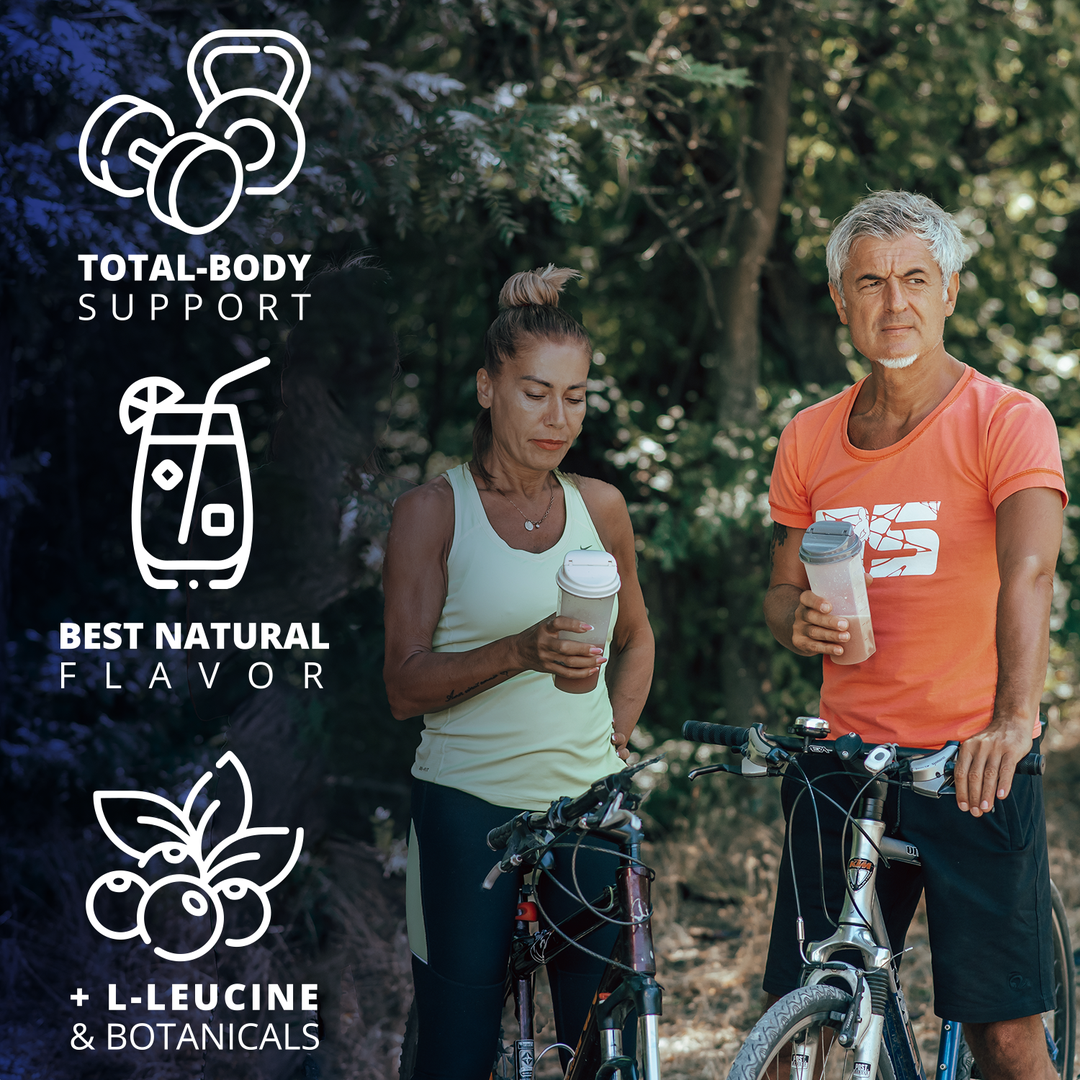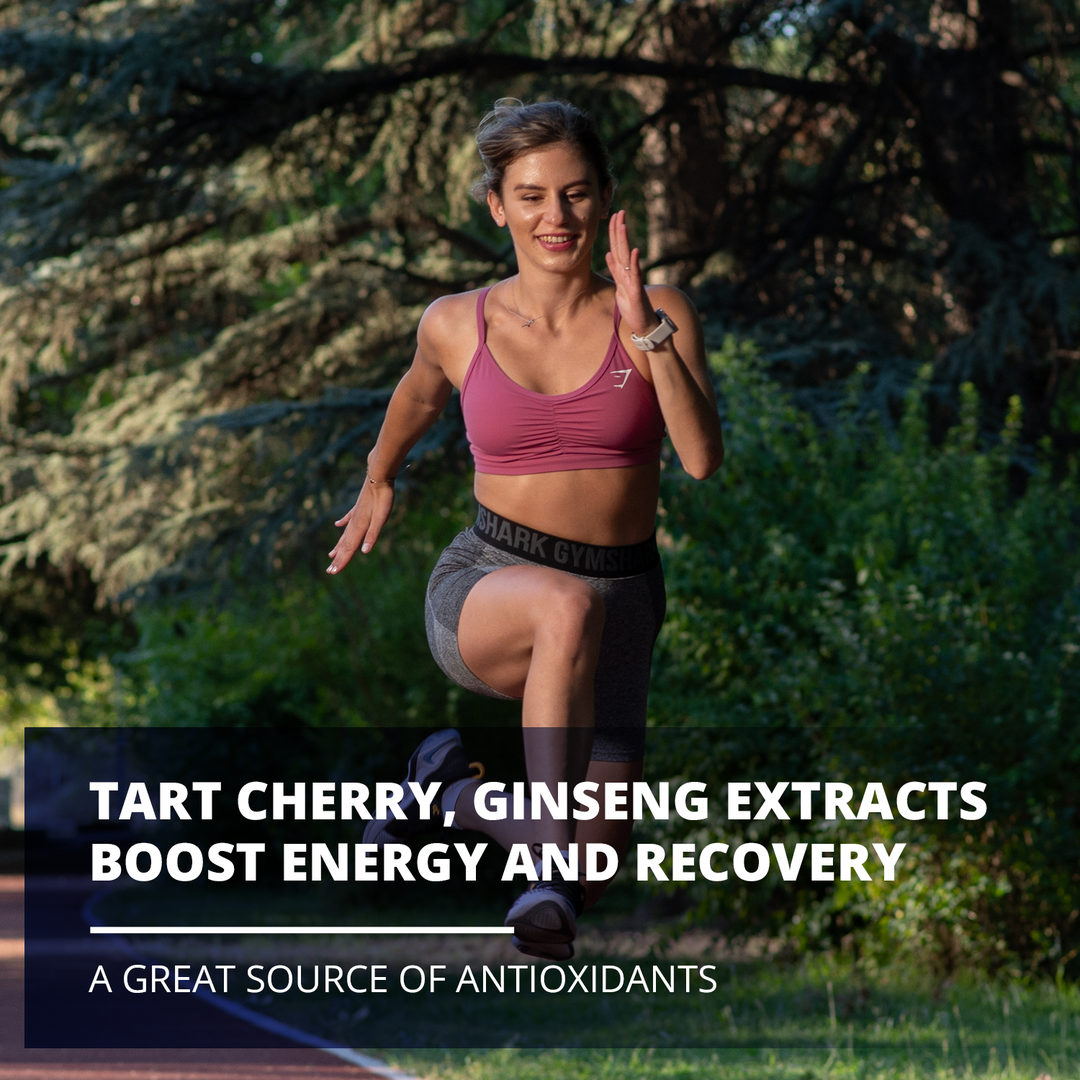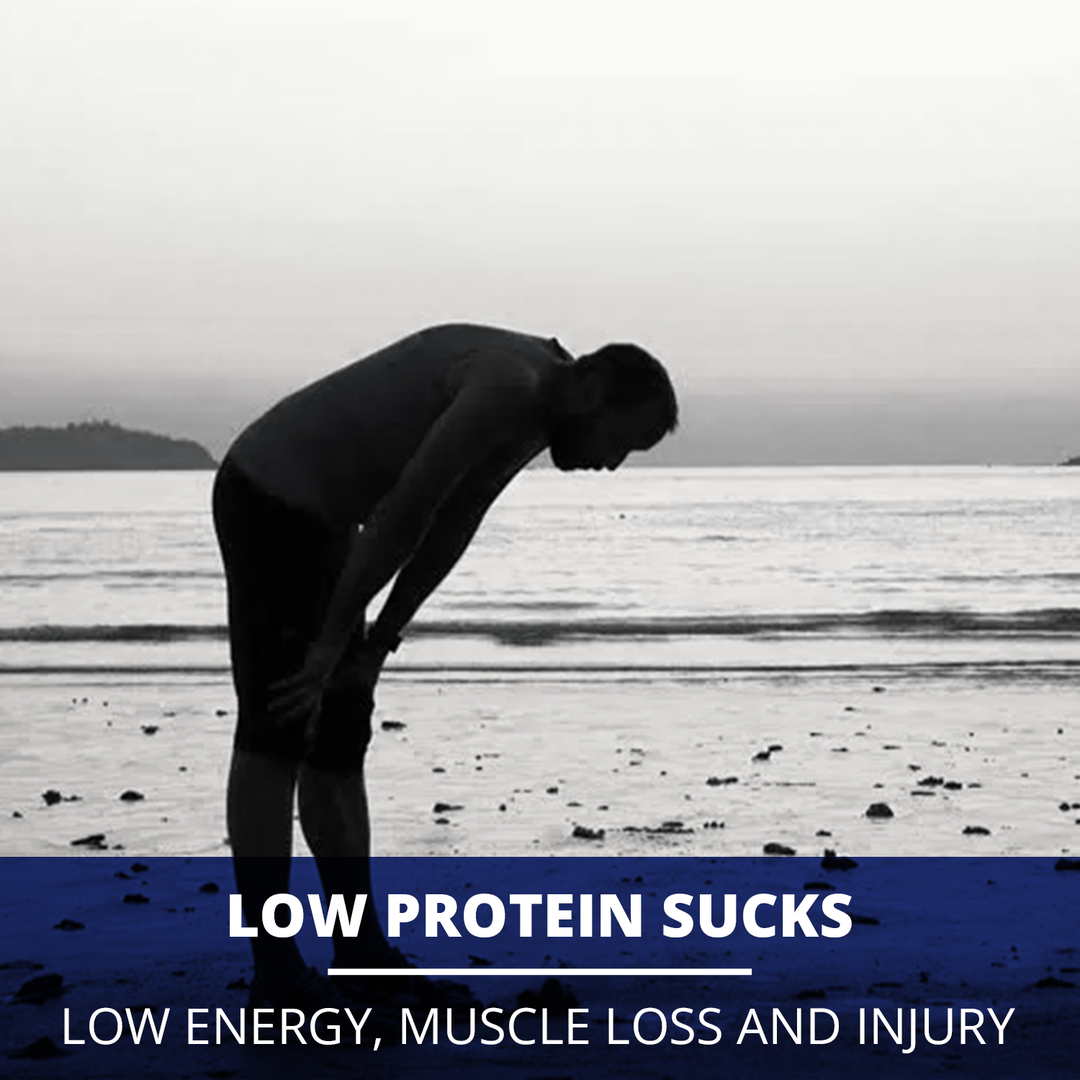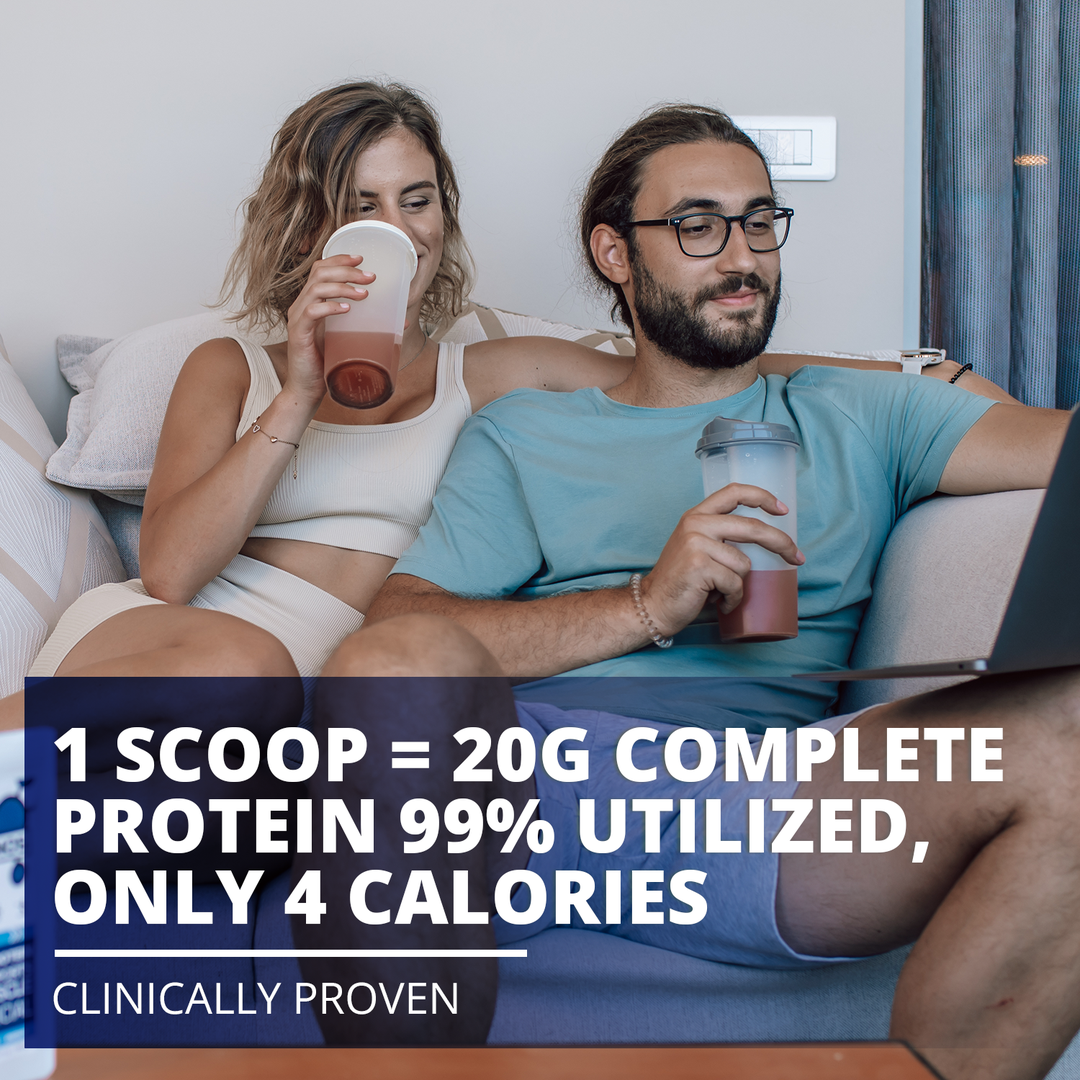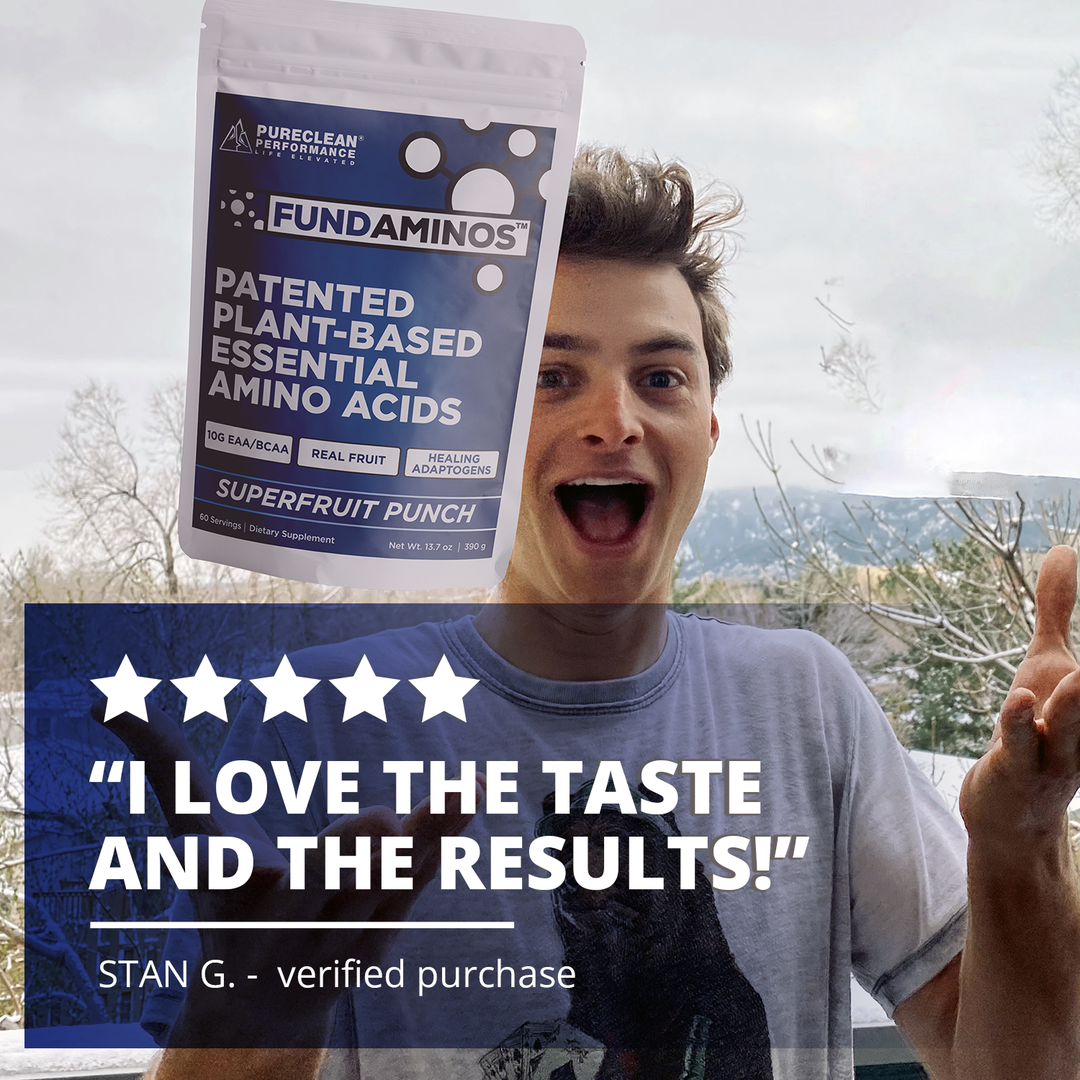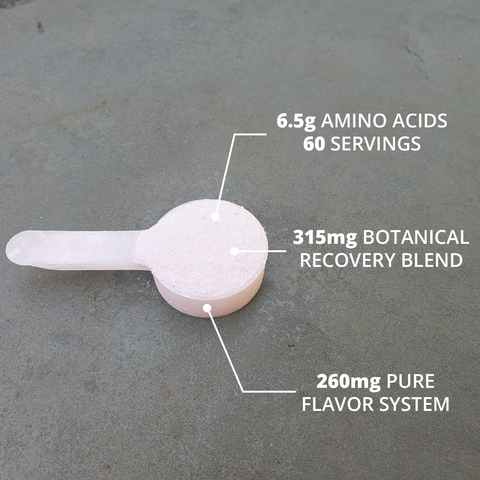 Buy 2 get 10% OFF with code: 10OFF2
Buy 3 get 15% OFF with code : 15OFF3
*one time purchase
FUNDAMINOS™ is the king of complete, plant-based essential and branch-chain amino acids blends. Optimized for protein synthesis, recovery, and body composition PLUS all-day support of your strength, stamina, cognition, mood, and energy. 




The all-new 8th gen formulation is great tasting and even boosted with L-leucine for peak muscle stimulation, power, and endurance during for athletic performance. 💪




A great source of phytonutrients and antioxidants plus soothing tart cherry and ginseng extracts for superior recovery and deeper sleep! The fundamental building blocks of protein, FUNDAMINOS!




VEGAN | ALL-NATURAL | 100% WORKS GUARANTEE

Nutrition Information & Ingredients

Amino Acid Blend: NutriAminos™ (BCAA [Leucine, Isoleucine, Valine], Lysine. Phenylalanine, Threonine, Methionine, Tyrotophan)




Botanical Blend: CherryPure® (Montmorency Tart Cherry Powder), ActiGin® (Ginseng Extract, Rose Fruit Extract)




Natural Flavor: Natural Fruit Flavors. Organic Fruit (Apple, Blueberry, Raspberry, Maqui Berry, Pomegranate, Strawberry, Cranberry), Malic acid, Citric Acid, Salt, Stevia RebA (leaf)

Take two scoops in 6 to 8 ounces of water 20 mins before, during, or after physical activity to enhance strength, energy, and recovery. For best results, drink 30 mins prior to a meal and two hours after a meal.




On hard training days, during cycles, or for faster injury recovery, take two scoops twice daily.

Database Of Proven Results

Total-Body Vegan Protein Support
Contains all eight essential and every branched-chain amino acids for optimal protein synthesis for maintaining muscle mas and healthy skeletal, enzymatic, hormonal brain, and more systems! Vegan friendly.

Best All-Natural Flavor
The 8th gen, all-natural strawberry/lime flavor contains no artificial ingredients, additives, chemicals or any bad stuff. Leaves no unpleasant aftertaste. The most enjoyable way to refresh, rejuvente, and recover.
A Fit, Fundamental Fitness Fuel

+ 100% Plant-Based
- The FUNDAMINOS™ advanced Vegan amino acid blend is perfect for dedicated athletes, strength training, recovery, an energy and focus boost, circuit training, weight/fat loss, and all genders and health and fitness abilities!🔥
+ Clinically-Proven & Athlete Approved 
- Synergized with 9 nutrient-dense superfoods for supporting a wide variety of health, performance and fitness goals
+ Highly Concentrated Amino Acids
- 5 grams vegan aminos per scoop with L-Leucine and tart cherry and ginseng extracts. Quit gagging on pills. Just add water and enjoy!
+ Very, Very Low Carb
- Each 6.5 gram serving contains only 1 gram of carbohydrates!
+ Tackle Hunger with 20g Protein per Scoop
- High protein helps tackle your deep food cravings and provides maximum protein synthesis benefits. Only five calories, too, for optimal body composition.
Over 4 Stars, Over 10 Years
FUNDAMINOS™ is based on clinically published research with 50% of the blend being Leucine, Isoleucine and Valine. It has been around now for almost 10 years with thousands of users. It works quite well. We even did in-house nitrogen retention studies and, after 3 days of protein sparing, it proved 4 times more effective than whey protein and almost 99% utilized for anabolic purposes!
Tastes great natural flavor
Really good!
A great help for training and staying healthy on the go and busy schedule and also saves you money on energy supplements
Best quality
I've been looking around for some time for Amino Acids that are clean and free of preservatives and additives and I'm so happy I found Fundaminos. Now I can feel good about what I'm putting into my body, and the taste is great!!
Wondeful, mean a lot, thanks, this is why we do what we do.
Great for recovery!
I started using my husband's product a month or so ago as I have recently started running. My muscles were getting very sore and I was not able to run the next day, however since starting to use the Aminos I have found that my recovery is better and I am now able to do more training and have less soreness. I am now purchasing my own so that I can take on a daily basis after all of my runs and gym workouts.
5.0 out of 5 stars This product will help you recover quickly so you can perform at your peak!!
This is truly a great product. I have been using FundAminos for about 2 years and I make sure I never run out. Over the years I have used various brands of branched chain amino acids and protein powders and was not recovering from my running and strength workouts like I thought I should. With FundAminos I recover very quickly from tough workouts and the taste is very good. This product is really awesome!!
Why FUNDAMINOS™, Doc?
-We've improved this formula 8 times over 10 years. Hands down it has the best flavor, nutrient profile, and effectiveness you can find in an amino acid product! 🏆
-FUNDAMINOS™ contains clinically-proven nutrients that allow you to sleep better, recovery quicker, and fight stress.
- Each scoop is 4x more effective than protein powder with my propritary BCAA blend for peak physical performance.
- No stimulants, no artificial flavors, no bad stuff.