You Can Have Both Taste and Performance with our updated UNBEETABREW™

Here's what we did to improve the flavor and experience.
1. Added a full dose of AlphaWave L-Theanine.
L-Theanine is an amino acid found in green tea leaves, it is one of nature's most effective natural relaxants. It is the primary reason that drinking green tea with caffeine doesn't have the same effects of drinking caffeine in coffee. It synergizes with the coffee to create a much more smooth response.
Some of the other benefits include;
-Relaxation without drowsiness
-Mental clarity and focus
-Enhanced learning and memory
-Reduced nervous tension
2. Added a tiny amount of pink Himalayan salt.
When you put salt in coffee, it neutralizes the bitterness by blocking the taste buds responsible for it. It will also add thickness by making the water more dense. Here is more info on that effect.
3. Removed the small amount of MCT oil powder that was giving it a bitter off-taste. 
On to the benefits..
Almost everyone who regularly uses 2 cups a day for the first few weeks notices they feel, perform and recovers better!
Here's how to get the most out of UNBEETABREW™
For optimal health and performance benefits from the nitric oxide boosting power of UNBEETABREW™ or any of our beet powered formulas, you should aim for two servings daily for the first two to three weeks. This is because the endurance, stamina, and recovery benefits of the formulas increase over time and are much more pronounced when the products are used regularly for at least two weeks.
Suggested Use: Have a cup anytime you would normally enjoy a cup of coffee or to replace the use of beet juice powder. For performance enhancement, drink a cup 30 to 60 minutes prior to athletic activity or have 1 to 2 BEET'UMS™ beet-infused, chocolate performance chews prior to or during physical activity or later in the day for a double nitric oxide boost.
Mixing Instructions: Add 8 ounces of hot water to one rounded scoop.
For the best brew, pour a little water over the powder to just cover, let bubble for 30 seconds and then add the remaining fluid. While UNBEETABREW™ tastes great now plain, our family has found that we enjoy it much more with a few ounces of frothed Califia Oatmilk and 3 to 5 drops of Sweetleaf Chocolate Stevia or 1 tsp of raw honey. which also promote nitric oxide.
And if you feel like something cool or icy, blend UNBEETABREW™ with 8 ounces of water, milk or cream and 4 ice cubes. We find Califa Oat Milk and Sweetleaf Chocolate Stevia is a perfect match here as well. Use 1 ½ scoops for the occasional strong brew!
We have even added Gerolsteiner sparkling water and some cream for a tasty blend!
We would love to hear your recipes ideas.
Enjoy! 
HERE'S A SMATTERING OF USER FEEDBACK.
Many athletes now know about the powerful performance benefits of beet supplementation, but most don't know where to start. I use PureClean Performance's beet-based products, BEET'UMS™ and UNBEETABREW™ daily and feel a real difference in my workouts. And at my age that is huge.
Chris Carmichael, CTS Train Right Founder and CEO
Hey Rick – I'm sold! I love the UNBEETABREW™. I just beat by the Dirty Half Marathon time from 2017 by 3.5 minutes even though I am still coming back from last year's neck injury. I had 2 cups of UNBEETABREW™ prior to the race and then had some BEET'UMS™ along the way.
Jason Adams Bend, OR
I'm sold! Right back from the Santa Ynez camp and ordered UNBEETABREW™ and started using it in the mornings and the consumed 2 BEET'UMS™ immediately-and before workouts. I noticed the difference as I felt strong on my first few rides. Then I had a week where I had two interval sets and I not only smashed them but felt great even though they should have wiped me out. Then after a few weeks mimicking the training I did last year after Epic Camp-and subtracting out year over year fitness gains, I did a repeat ride and powered up by 4.5-5%!
Dan Mahon, CTS Athlete, Virginia
Your stuff is incredible! When using UNBEETABREW™ and BEET'UMS™ I definitely see an increased ability to dig deeper for longer with better focus on the task at hand. And, the data further affirms that I've hit peak powers in less time with better 60-90 min power output. Thanks again, and please know I've been sending my athletes to PCP.
Adam Pulford, CTS Coach Washington D.C.
UNBEETABREW™ is a real game changer! I have seen significant performance gains in my athletes once they started using this powerful supplement. It gives you the added endurance benefits of coffee but with it's additional "superfoods" it also gives you the extra ability to push deep into the red zone without it feeling so taxing on the body.
Marc Mueller, Owner Power Cycling, Michigan
I have been using and thoroughly enjoying the UNBEETABREW™ for both its taste and performance benefits. I had been using PURECLEAN POWDER™ but prefer the flavor of the Brew. Performance wise, I peaked about 3 weeks ago for a 3 day stage race and finished 5th overall in my category. Then this past weekend I attended the State Hill Climb Championship and I was on the podium again for second place. As well as I had the 9th fastest time as well. It was a 7 mile uphill TT with an average of 7% with kickers pf 14-15%. I had a time of 35:51. My teammates are going to be getting some UNBEETABREW™ now as well.
John Gray, Cat 2 Cyclist, Virginia
My HRV average increased and I was able to perform well in high-intensity workouts. I did not repeat any previous workouts, but rather my workouts were longer in time and higher in watts.
David Mazyck
I am really enjoying it. I'm using a combination of coffee in the morning and a single serving of beet juice before training. Excited to see the long term results because I tend to forget to take the beets on rest days.
Joshua Goyet, Virginia
I'm 47 YO, live in Billings, Montana, and work as a thoracic surgeon. I've been training with CTS for 3 1/2 years. I've been using the UNBEETABREW™ for 3 weeks now. My 20 minute FTP is 4.5 W/kg. I'm steadily seeing improvements. I believe that my RPE is 1-2 points lower at steady state since starting. I also feel less sore after workouts and my legs have not been as heavy during the day. I stand most of the time at work. I have been more ready for the back to back interval days. I intend to definitely keep using it.
Jeff Renz M.D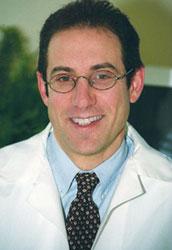 ABOUT THE AUTHOR:
Dr. Rick Cohen, Creator of PureClean Performance®
Has worked as a specialist in Nutritional Medicine and Sports Performance for more than two decades. He strives to stay at the forefront of advancements in medicine, which is why he developed a number of innovative treatment programs that have successfully helped his patients enhance their sports performance as well as eliminate a variety of health problems. Dr. Cohen received his undergraduate degree with honors of distinction from Duke University in Durham, North Carolina, and his medical degree from Hahnemann Medical University in Philadelphia, Pennsylvania.