BREAKING NEWS: Researchers Discovery NEW Essential Fatty Acid, C15:0!
This story, like many other exciting ones, includes flipper the dolphin! Research conducted on dolphins in San Diego has shed light on a novel essential fatty acid known as C15:0, or pentadecanoic acid.
Scientists observed a remarkable correlation between the levels of this fatty acid and the lifespan of dolphins. Remarkably, those dolphins that lived longer exhibited significantly higher amounts of C15:0, while those with shorter lifespans had considerably lower levels. To delve further into the significance of this finding, one must first comprehend the importance of essential fatty acids in biological systems as these are fatty acids that cannot be synthesized by the body and must be obtained through the diet.
C15:0, used to be abundant in high fat dairy (the diary type from New Zealand currently is the only known source of C15:0 in the commercials market), some fishes and then plants. It is now hard to obtain (especially dairy) because the modern farming practices and feeds given to raised animal products leave nutrient deficient C15:0 products, leading to additional dietary imbalances even if you eat these health products. 
Historically, the focus has primarily been on well-known essential fatty acids such as Omega-3 and Omega-6. However, this recent research has unveiled the existence of C15:0 as another essential fatty acid that was previously unknown which primarily benefits to the health and function of cellular membrane.
Surely the correlation observed between C15:0 levels in these dolphins and longevity emphasizes the vital role that this new fatty acid plays in promoting overall health and lifespan. And further research in this field will undoubtedly provide valuable insights into the broader implications of C15:0 in human nutrition and well-being. So stay tuned and feel free to learn more about it below!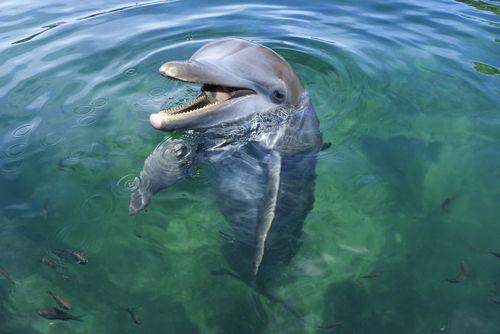 The First New Essential Fatty Acid Discovered In 90 Years – Meet C15:0
OUR RELATIONSHIP WITH dietary fat has had a positive evolution over the years and scientific studies continue to improve our fundamental appreciation for the importance of this key macronutrient for our overall health.
We've come a long way since skim milk dominated American fridges during the low-fat craze of the '80s.We're big fans of the egg-yolk-loving, avocado-adoring and walnut-wellspring diet of 2022!
The First New Essential Fatty Acid Discovered In 90 Years!
Omega fatty acids like omega-3 and omega-6 have been ruling nutrition guidance everywhere — and with good reason. Just when we thought we had reached peak lipid, the first new Essential Fatty Acid (EFA) has been discovered after 90 years.
So say hello to a Pentadecanoic acid (C15:0). Not only have studies shown this EFA to outperform omegas at the cellular level to:
+ Reduce age-related breakdown
+ Improve our immune function
+ Strengthen both our cardiovascular and immune systems
It turns out C15:0 also helps to repair mitochondrial function AND has benefits for the endocannabinoid system (celebrated for the benefits of stabilizing metabolism, mood and sleep patterns).
With over 50 (and counting) peer-reviewed scientific publications supporting the truly essential nature of C15:0 for actively repairing and revitalizing our health at the cellular level, we've gone straight to the source to break this all down.
We asked fatty15 founder, Dr. Stephanie Venn-Watson, DVM, MPH to fill us in on what we need to know about C15:0. Dr Stephanie is the veterinary epidemiologist and public health scientist  who discovered C15:0 — strangely enough, through her work with dolphins!
We Have Dolphins To Thank For This Discovery!
Save the dolphins, save the world!" says Dr. Venn-Watson. "Older dolphins age a heck of a lot like older people. This includes things like high cholesterol, chronic inflammation, arthritis."
She was studying dolphins at the US Navy's marine mammal program, specifically looking at how to help older dolphins live their longest, healthiest lives possible. Studying the diets of two cohorts in open ocean Florida and California, she discovered that one group of dolphins had less age-related disease than the other. As the fish in their diet was a little different due to the regions, Dr. Venn-Watson and her team were able to decipher that it wasn't omega-3 that made the difference as they originally thought, but a specific fatty acid called C15:0. The molecule had been identified in 1942, but this was the first evidence that it could actually be an essential nutrient for mammals. C15:0 is naturally found in dairy, some fish and plants.
The next steps were clear for her, and her husband Eric, a Navy physician. They founded Seraphina Therapeutics and worked closely with the Navy to develop a pure, vegan-friendly C15:0 ingredient that they call FA15, and bring the first C15:0 supplement, fatty15, to the world.
All of the macro and micro nutrients we consume in our diets are supportive of fueling the overall body process, but there are a couple of pretty important long chain fatty acids our bodies can't manufacture on their own with just any lipid. This makes them "essential" and means our food is responsible for providing both omega-3 and omega-6, so it's important for us to include things like salmon, walnuts, chia, and flax in our diets.
Many of us don't get enough in our diet so supplementing with things like fish oil is pretty common. But with this new discovery, that might not satisfy the complete picture. C15:0 has heart, immune, joint, tissue, tissue, lung benefits that omegas don't have.
Unveiling the Remarkable C: Uncovering an Essential Fatty Acid We Didn't Realize We Were Missing
In a recent article titled "C150 Unveiled as Essential Fatty Acid We Didn't Realize We Were Missing," the discovery of a groundbreaking nutritional component has sparked interest and provoked a reevaluation of our understanding of essential fatty acids. This pivotal nutrient, known as C150, has the potential to revolutionize our approach to nutrition.
Essential fatty acids have long been recognized for their crucial roles in maintaining optimal health. However, the research conducted by a team of leading scientists has revealed the existence of a fundamental fatty acid, C150, that has eluded previous investigations. This unexpected revelation has caused considerable excitement within the scientific community.
C150, found primarily in certain plant-based oils as well as high fat dairy, has displayed an array of highly promising health benefits upon its initial exploration. Preliminary studies have revealed its potential in maintaining cardiovascular health, strengthening the immune system, and promoting brain function. Furthermore, C150 exhibits strong anti-inflammatory properties, which hold considerable promise for combating chronic diseases.
One of the distinct characteristics of C150 is its ability to enhance the absorption and utilization of other essential fatty acids, such as omega-3 and omega-6. Thus, by incorporating C150 into our diets, we may amplify the overall efficacy and bioavailability of these critical building blocks of our well-being.
Despite its stunning emergence, further research is required to fully comprehend the precise mechanisms and long-term effects of C150. Scientists remain determined to investigate this newly discovered essential fatty acid, conducting extensive studies to unlock its complete potential.
Understanding the significance of this recent discovery, researchers in collaboration with health professionals have begun to explore practical applications. Several dietary supplements containing C150 are already being developed, targeting individuals looking to optimize their well-being. However, it is important to exercise caution and consult with healthcare professionals before integrating any new nutritional supplement into one's regimen.
In conclusion, the revelation of the essential fatty acid C150 has unveiled a new era of possibilities in the realm of nutrition. This remarkable discovery challenges our existing understanding and urges us to reassess our approach to essential fatty acids. As ongoing research explores the potential health benefits of C150, it is essential to remain informed and open to the evolution of our nutritional knowledge. Embracing this newfound knowledge may pave the way for enhanced health and well-being, ensuring a brighter future for all.
C15:0, A NC15:0, A Nutritional Discovery 90 Years in the Makingutritional Discovery 90 Years in the Making
C15:0 is a healthy, odd-chain saturated fatty acid that our bodies require to maintain physiological health.
C15:0 works at the cellular level to reverse key hallmarks of aging, while reducing clinically-relevant drivers of chronic disease.
C15:0 works at the cellular level to reverse key hallmarks of aging, while reducing clinically-relevant drivers of chronic disease.
Join the movement to help increase awareness of C15:0 to improve global health.
N—69 There really are bad fats. And good ones, too. November 19, 2023
What Dr. Stephanie Venn-Watson, our co-founder and author of over 80 peer-reviewed scientific publications, is reading. HEALTHY AGING Saturated fats are not created equally In the last Science Says! newsletter, we shared our most recent study showing that C15:O has more clinically relevant cellular benefits than leading longevity- enhancing molecules. While that paper focused on how C15:O slows aging- related breakdown later in life, a recent paper by Li et al. supports C15:O's critical role in giving us our best longevity chances at birth. This is an important one, so lean in. Upping our longevity odds. It's pretty simple. As reviewed by Collela et al., if we don't develop well in the womb, we are more likely to develop chronic diseases as an adult. In one of the largest-ever prospective cohort studies of its kind, Li et al. showed that pregnant women with higher odd-chain saturated fatty acid levels (specifically C15:O) had healthier growing babies. That's great. On the flip side, women with higher even-chain saturated fat levels (like C18:O) had babies with poorer growth. That's not great.
What did this study actually measure? In this clinical trial, Li et al. evaluated l) saturated fatty acid levels in pregnant women and 2) multiple measurements of fetal growth throughout their pregnancies, including: Estimated weight Abdominal circumference Femur length Head circumference Biparietal diameter They found that pregnant women with higher C15:O levels were significantly more likely to have healthier babies across all five indices above. Perhaps just as importantly, pregnant women with higher C18:O levels had poorer baby health indices across all five areas. Wait, isn't this just an association between C15:O and better growth? While this clinical trial established associations between different types of saturated fatty acids and the health of baby development, Li et al. discuss how odd vs. even-chain saturated fats can directly affect baby growth: Good fat. Prior studies have shown that C15:O supports glucose control and lowers inflammation. Li et al. propose that these benefits could explain how higher C15:O in mom translates to healthier growth of her baby. Bad fat. Conversely, Li et al. propose that the inflammatory effects of even-chain saturated fats may be the cause of poorer fetal growth. Given the strength of their clinical trial data and the demonstrated ability for C15:O to support maternal health, the authors conclude that C15:O supplementation in mothers may be key to supporting healthy baby development, too.
The contents of this blog post or any information on purecleanperformance.com should not be taken as medical advice. It is not intended to diagnose, treat, cure, or prevent any health problem, nor is it intended to replace the advice of a physician. Always consult your physician or qualified health professional on any matters regarding your health.