So you want to try a gravel race?

You are not alone. Gravel racing has become one of the most popular cycling events in the country because it offers something for everyone. Gravel events offer riders of all skill and ability levels the opportunity to race off-road, in a more traffic-free environment without the need for an advanced mountain bike skill set. Gravel races are essentially a "mixed surface" version of a fun, big road ride and/or fondo-style event. There are a variety of distances to choose from—15 miles to 100 or more.

What

Gravel races typically touch on two terrains: pavement and gravel.
And occasionally some single track. It is normally mass start and fairly casual on the rules, with each race having its own type and amount of gravel roads. Every course is different and unique.

Why

This mixed-surface discipline has attracted the likes of World Tour pros, retirees, first time racers, and cross-discipline athletes.
The emphasis on camaraderie, individuality, and the larger race experience over the typical fight-it-out-to-the-finish attitude has driven people in the gravel direction. It offers flexibility and a chance to accomplish your own goals on any given day.

Where

The gravel side of racing is popping up left, right and center across the states. While the Belgian Waffle Ride and Unbound events are the "pinnacle" of gravel, you probably don't have to travel too far to find a race; everything from one-day events to multi-day stage racing!

Categories 
Most offer broad categories, everything from "open" to age-specific categories can be found. Some races feature pro fields, some don't. But generally, everyone starts the race together—which is pretty rad.

Pace

Intentions are made clear pretty quickly. Pros going for the big prize will typically set off to break the group up and thin things out. After that, you can assess your goals and expectations and find a pace. Most of the time, these events will have packs of riders split up into many different pace groups. Be mindful of the route and demands of the course. Longer events can mean a long day in the saddle, where rationing energy will pay off.

Strategy

Again, this is up to the discretion of the athlete. Strategy will depend on if you are there to "compete" or "complete." Find your groove or group and be intentional about your plan for the day.


Courses 

Every course varies. For example, the long-course Belgian Waffle Ride offers a 130 mile route in Utah with less than 8k vertical feet. Meanwhile, the North Carolina edition is sub 100 mile event with 11,000 vertical feet. Not only that, the surfaces can be WILDY different. You may be on hardpack dirt that you can run a road bike on while the next event has eroded and chunky roads you'll be wishing for suspension.


Similarities and differences 
The effort in a gravel race is most similar to a Gran Fondo event. Longer mileage than MTB races, more technical than road races, and an overall emphasis on durability.
Foundation
Most gravel races will have definitive features that will force a separation of pace groups, such as significant climbs. However, some can be rolling and accumulate elevation over time. While those are very different, the demands are similar from a physiological perspective. You need a broad base of aerobic fitness with which to rely on. This foundation is crucial to one's ability to handle the fatigue over time. Regardless if your race has three large climbs or 100 short ones, being able to spend more time in an aerobic (oxygen/mostly fat utilizing) state saves muscle glycogen. 


Match Demands

With that being said, study your big race goal's demands and try to match or simulate those in training. If your target race has two massive climbs, spend time developing and extending your ability to ride at a higher aerobic pace. Try pushing your 3 x 10 minute threshold intervals into 3 x 15's, 2 x 20's, etc. If you are comfortable in that realm, and your event has more punchy features, dedicate some time to repeatability and/or intensity. Prioritize increased power over increased mileage. 
SKILLS
Gravel can be technical, despite what some may say. It is a loose, moving surface. So take time to get comfortable on your equipment riding on similar surfaces and (specifically) practice with your weight placement for cornering more effectively.


Practice nutrition plan

There isn't much to say here: if you don't practice it, you won't know if you can handle it. Develop an adequate and individualized plan to help you fuel your race. Become intimately familiar with how your own engine runs best. Are you a fat burner? Feel better running on more carbs? Know what your body needs –before you get to the start line—in order to make the most of your race day. 


Equipment

Most courses I have experience with (or have seen) are conducive to a bit bigger tires than most expect. You may be able to get by with 32cc for example, but something in the range of 36-44cc is most ideal. The bigger tire allows for lower pressure, which offers more comfort—and control on off-road surfaces. 


Nutrition

Fortunately, most gravel events—especially the longer ones—provide free feed/sag stops that offer food, water refills, etc. By studying the course map and knowing where these are on the route, you can often carry less if there are an adequate number of feeds. Be prepared, though. The weight of a Camelbak or extra bottle is negligible compared to bonking, running out of fluids, and suffering a poor performance from a lack of water and/or fuel.
The gravel scene is expanding rapidly and the events pose an opportunity to try something new, test your fitness, and have one fun day on the bike around friends. They can often be fun on a whim, but if you want to come prepared and feeling like you are equipped with the fitness and mentality to handle them, having a coach or specific training plan can make all the difference. Having oversight on the day-to-day optimizes your time and energy to come to that start line ready. 

Have a question or topic suggestion for my next post? Feel free to contact me at carsonjbeckett@gmail.com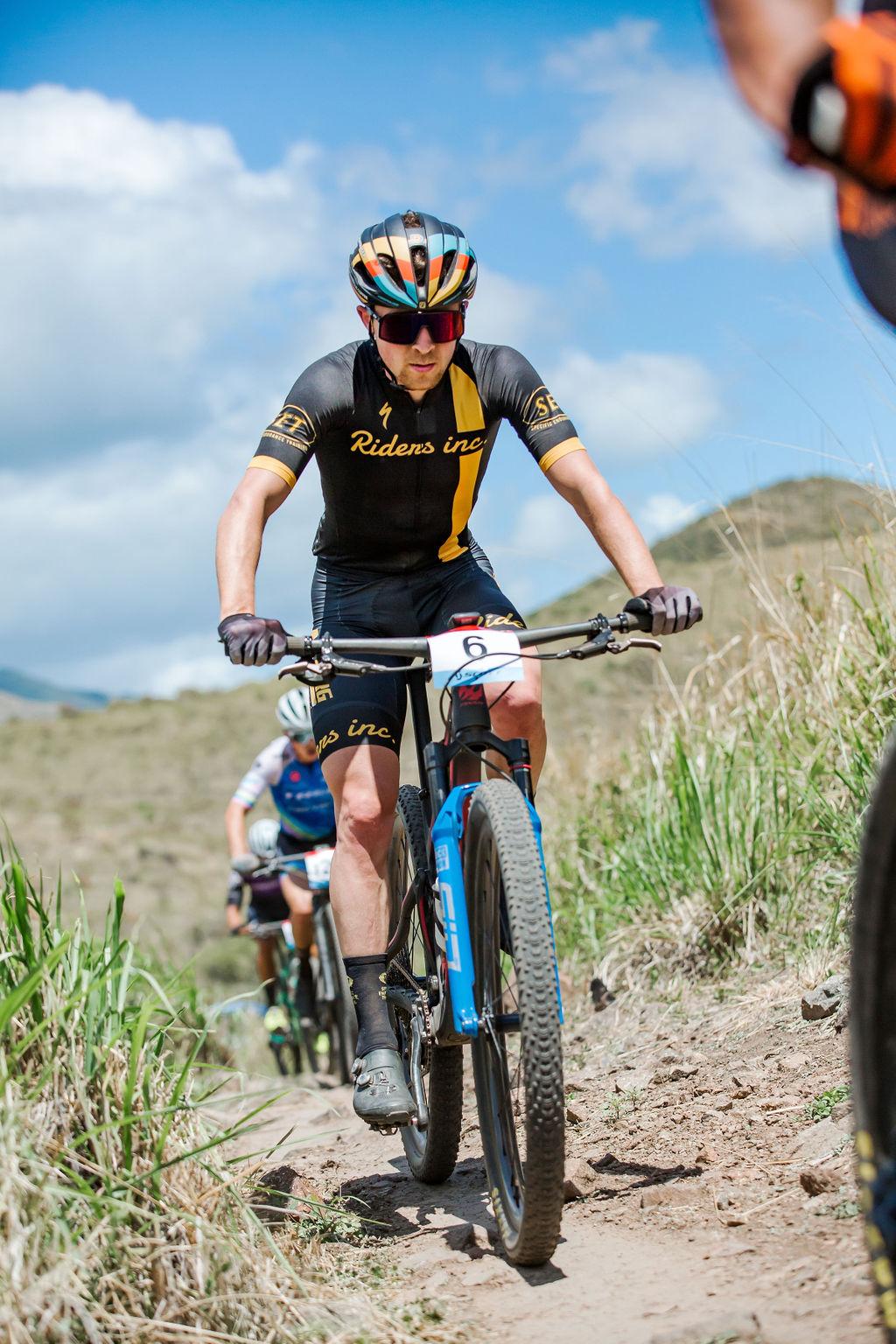 Carson Beckett is a professional cyclist and certified coach who holds a degree in Exercise Science from Brevard College. With the scientific background to match his competitive experience, Carson maintains a focus on the holistic and dynamic aspects of both training and racing. You can contact Carson at www.carsonjbeckett.com