Altering and Accommodating Your Winter Riding Setup 
Training in the winter can be a bit of a gamble and lead to compromised rides, lost motivation, or unfortunate situations. However, when you are well-prepared, winter can be an exciting time to chase your health and performance goals. The following article is a rundown of training fundamentals that can be modified in order to make your winter riding safer and more successful.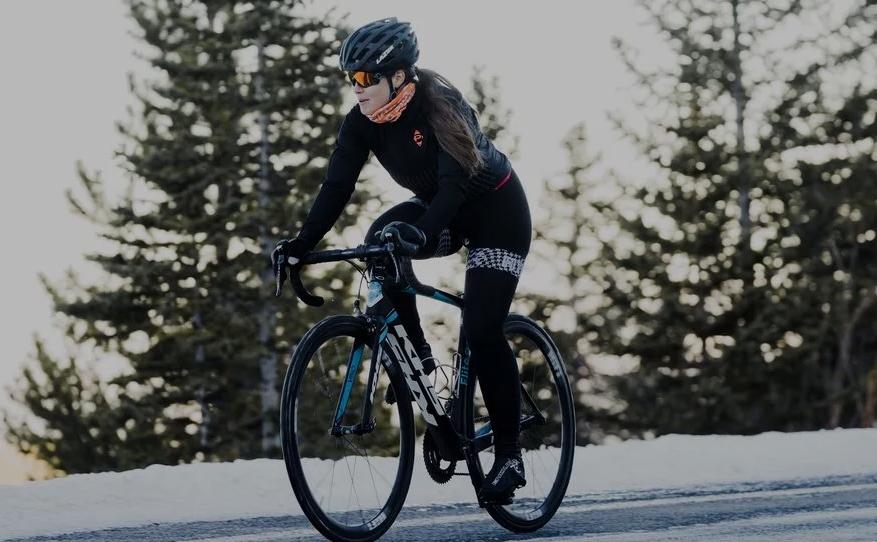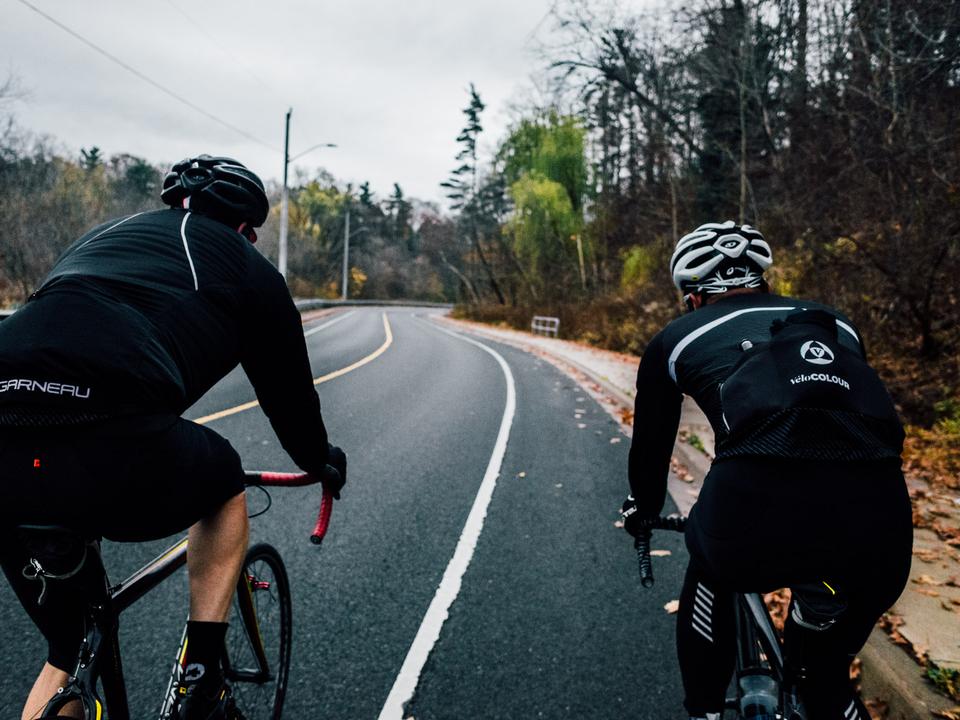 Layers

Layers are the key to winter riding. Too many and/or too thick and you sweat excessively (which is no bueno). But too few and too thin and you quickly become uncomfortably cold or frozen. The general idea is to have the ability to ventilate or shed them if needed and still have protection. Starting from the outside in, you can ensure a comfortable ride by starting with insulating base layer(s) and ending with an outer layer for wind/water resistance. The same goes for gloves—too thick and you sweat profusely or loose your feel for shifters and the bars; too thin and you can't feel the bars or work the shifters because your hands and fingers have gone completely numb! 

Pockets and Bags

This is the perfect segway for discussing storage spaces. As you accumulate layers, food (particularly on long rides), gear and so on, you'll need somewhere to store all that if/when it comes to it. Bar bags and frame bags can be helpful here, but wearing clothing that has pockets is hugely beneficial. I utilize The Black Bibs "cargo" bibs because the thigh pockets are really accessible and they're one of THE most affordable brands.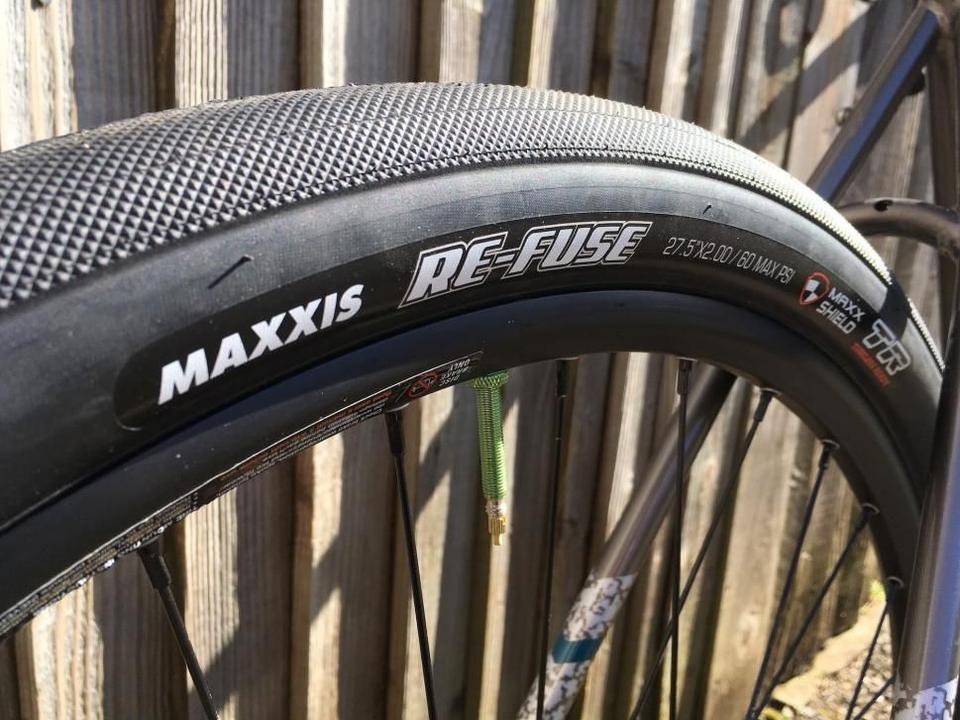 Tires

One of the most important modifications to your ride set up during the winter months can be tires. Depending on where you're located, things can be wet, icy, and often covered in rubble. Not only that, you're also probably doing some long rides and that means comfort can trump performance. This is where higher volume (which = lower pressure), traction, and protection are paramount. I've always switched to a tire like the Maxxis ReFuse in 32cc and ride all winter long on them without a single issue.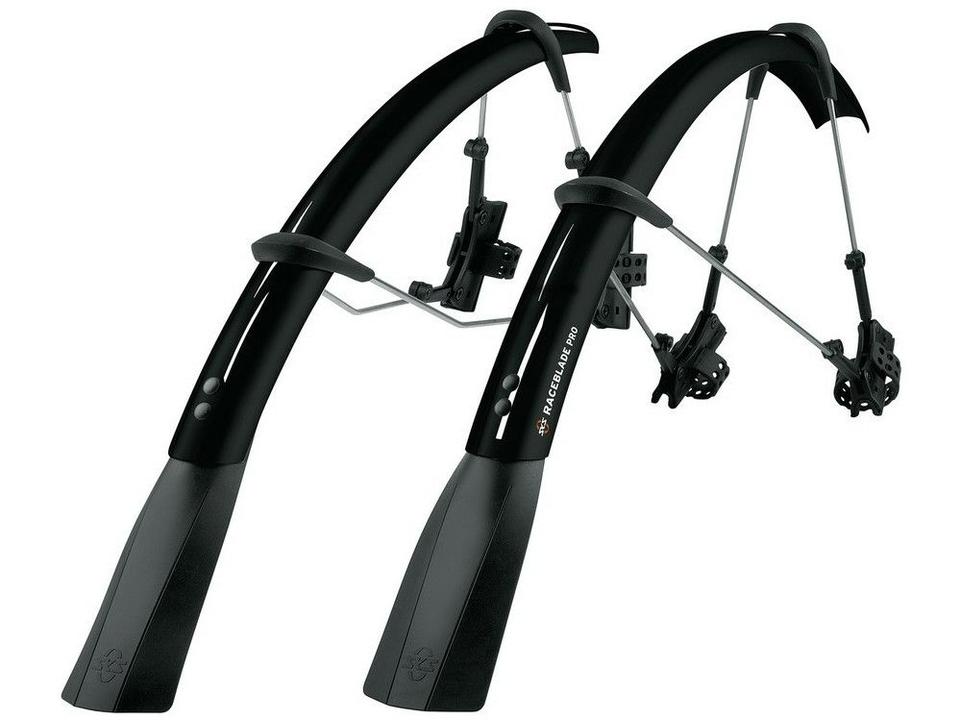 Fenders

Whether you're a "hater" or not, fenders work. When it's often wet or cruddy during the winter, staying dry is a MUST for staying warm. Some fenders can assist in that and take the edge off what could be a compromised ride by getting wet. They can be EASY to install and use. The two brands that I recommend are: SKS and AssSavers.
Components

Depending on how many outdoor miles you're logging, this might be the time of year to down-grade your more costly parts or components in order to protect them from winter wear and tear. For example, you can swap a SRAM XX1 cassette with a GX one for a more durable and element-surviving system.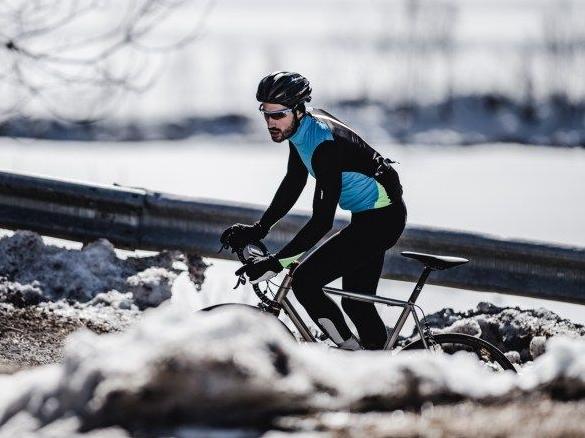 Plan Around Training
As the season changes, so should your nutrition plan around training. As my previous article states, the base season is a time (for most) where the focus is on aerobic fitness and efficiency on the bike. While it is important to make sure you have the glucose on board for high intensity sessions, you should be reaching for more "real food" or complex energy during the endurance rides. For example, I typically keep things like homemade bars or a PB and J in my pockets for LSD (long-slow-distance) rides. Additionally, you'll want to be mindful of what's in your bottles. Although you may feel like you aren't sweating/losing fluid near as much, you certainly are. Your body is not only trying to keep you warm, but is also evaporating into all those layers you have on in addition to breaking down the more complex food you're eating. The bottom line is: remember to stay hydrated, even when it's really cold outside.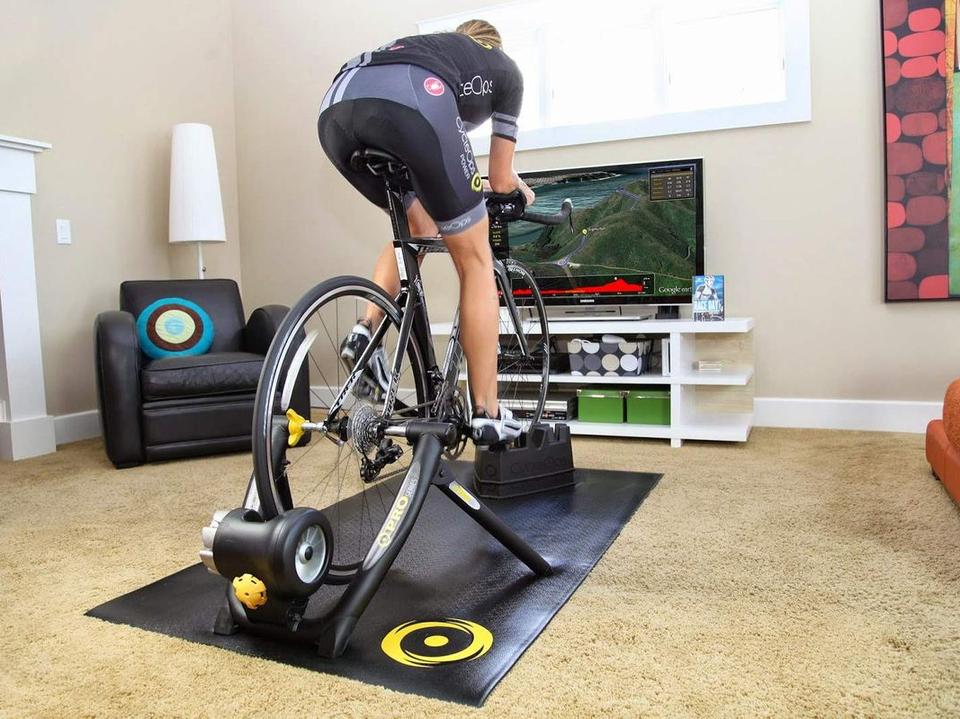 Multiple Benefits
When in doubt, indoor training can be time efficient, effective, and controllable. Not only that, it can be quite nice to break a good sweat while in the middle of the winter season as you spend weeks bundled up (this is not an objective, science-backed statement, just my subjective one). I'm not one to jump on the trainer if given the choice, but riding inside does offer a very dependable environment for knocking out your training. Now, between smart trainers and online social platforms, indoor training can be quite entertaining as well. Leverage these opportunities to keep your pedal stoke alive and check off important workouts that may be harder to control by going outside. Also, if it's rough outside, I will sometime either warm up or warm down on rollers; I'm all toasty and can throw on my gear as I head out or thaw out as I come back in. 
Quick note: don't forget about Vitamin D this winter! If you are inside, or more bundled up, it is going to be harder to keep optimal levels of Vitamin D due to lack of sun exposure. This is a key aspect of health AND performance in athletic folk, especially during this time of heightened immune threat. You can check your vitamin D level easily, inexpensively and accurately using either the laboratory (serum) or at-home fingerstick assessment available at PureClean Performance.

Carson Beckett is a professional cyclist and certified coach who holds a degree in Exercise Science from Brevard College. With the scientific background to match his competitive experience, Carson maintains a focus on the holistic and dynamic aspects of both training and racing. You can contact Carson at www.carsonjbeckett.com