Got Nitric Oxide! Check this out…
I am always playing around with ways to optimize my physiological health. Whether it is deep sleep, recovery, HRV, blood pressure, blood glucose, and most importantly, slowing down the aging process.
But I have to admit I have not been taking full advantage (especially in central Oregon in summer) of a powerful health promoter.
We all know we need oxygen, water and calories from food, but we have forgotten about the power of the sun. While lack of it won't lead to our immediate demise, without adequate sunlight our health and well-being will significantly suffer.
Who doesn't feel good when in the sun?
Whether it is the UVB rays needed to produce vitamin D3, the infrared rays to stimulate nitric oxide or the full-spectrum light exposure that resets our circadian rhythm and enhances the feel good hormone serotonin. The sun can do it all. It can even boost immunity, kill viruses and even just like plants, provide us with energy.
And it is no surprise that ancient civilizations knew very well about the power of the sun.
Sunlight therapy was considered to be an important part of athletic training in ancient Greece. Philostratus wrote about Olympic athletes requiring heliotherapy ("helio" means "sun" in Greek) to improve muscle health. Heliotherapy, in fact, was touted to "cure weak and flabby muscles" and increase muscle size by Greek physicians such as Antyllus and philosophers such as Herodotus. These beliefs were also practiced in ancient Rome and Arabia.
As a society, we have not only forgotten the power of the sun but been told to cover up in toxic chemicals and avoid it. And now in COVID19 times, we are telling people to avoid the beaches! Sounds like instructions tailored to create illness.
While we should avoid burning, getting adequate sunlight 2 to 3 times weekly is critical to well-being, immunity, and performance. (And please know that it is a must remove processed oils from your diet when getting sun exposure as these will make you more likely to burn as they damage your cell membranes.)
So here was my experiment that shows the power of the sun..
1200; I had my normal daily servings of CHOCOBERRY BLAST™ in my blender drink
1415: I had a serving of FUNDAMINOS™ and our new SPARQ™ performance blend. (I am super excited about this update. It contains creatine, HMB, Yerba Mate and a combination of the very effective Peak ATP and Rip Factor, a synergistic blend of extracts from two well-known botanicals from the Ayurvedic medicine tradition. More on this soon!)
1445: I lied in the sun for 14 minutes while doing deep breathing and listening to some binaural beats music 
1500: I checked my nitric oxide levels. And as you can see they were at a very good level!
I have checked nitric oxide levels after the sun before and while it increased the levels it never did this as strongly especially after only 14 minutes of sun!
I suspect it was a combo of the UVB and infrared light from the sun in combination with beet nitrates in CHOCOBERRY BLAST™ and the two unique ingredients in SPARQ™. I am super excited about this as this is the makings of a powerful health, immunity, and performance cocktail! 
(Note. I repeated this experiment again yesterday and the effects were just as strong!)
Here's how I get the most out of the sun.
First thing in the morning, I make sure to get 10 to 15 minutes exposure to set my circadian rhythm. I try 3 times a week to get 15 to 20 minutes of full body exposure midday and then some time spent later in the afternoon. 
I use the D-Minder app to approximate my sun exposure based on my geographic location, time of day, time of year, cloud cover, and skin exposure.
I use the Lux Light Meter to gauge light exposure. As you can see sunlight lux was almost 100k while our house at night with just table lamps can be as low as 25. This is important as well as to tell our body it is time to rest and recover.
Stay tuned for updates.
Please email if you are interested in getting in first on our SPARQ release when it comes out in September.  And look out for our new Precision Health and Performance Protocol coming in the next week or so that will both teach and guide you on how to maximize your individual epigenetic needs to power your health, performance, and immunity to new heights.
How?
We will harness the power of the sun and then methodically assess and optimize your individual nutritional status, eliminate cellular toxins, and promote a resilient stress and recovery response.
In good health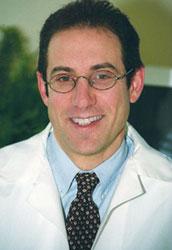 ABOUT THE AUTHOR:
Dr. Rick Cohen, Creator of PureClean Performance®
Has worked as a specialist in Nutritional Medicine and Sports Performance for more than two decades. He strives to stay at the forefront of advancements in medicine, which is why he developed a number of innovative treatment programs that have successfully helped his patients enhance their sports performance as well as eliminate a variety of health problems. Dr. Cohen received his undergraduate degree with honors of distinction from Duke University in Durham, North Carolina, and his medical degree from Hahnemann Medical University in Philadelphia, Pennsylvania. 
The contents of this blog post or any information on purecleanperformance.com should not be taken as medical advice. It is not intended to diagnose, treat, cure, or prevent any health problem, nor is it intended to replace the advice of a physician. Always consult your physician or qualified health professional on any matters regarding your health.