Ten Important Rules for Recovery
When you think about it, athletes spend far more time not training than they do working out. There are 168 hours in a week, and it is rare for any athlete to train more than 25 hours in a week (15% total). At 12 hours per week, which is a relatively heavy training load for amateur and masters athletes, exercise takes up 7% of your week. Training is important, but what you do with the other 93 percent of your week makes all the difference in how you respond and improve from your training. Of all the products and methods purported to enhance recovery, Coach Chris Carmicheal of CTS Trainright has narrowed them down to his 10 most important rules for athletes.
While my list would be a bit different.
For example, I am a big fan of regular infrared saunas but that is not a go-to option for most. But  I would strongly recommend you use 2 scoops of FUNDAMINOS™ essential amino acids daily to not only meet but enhance your protein recovery.
Most people have a difficult time consuming 120 grams of protein a day without resorting to lower quality protein powders. Each scoop provides the equivalent of 40 grams of protein with less than 5 calories! It is a no brainer.  You don't necessarily need to incorporate every one of them after every workout, but you should include more of them as your efforts get harder, and your overall training workload increases.
In no particular order (because priority depends on the circumstances), here are the recovery rules: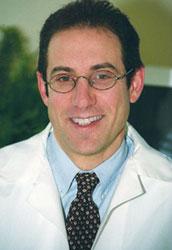 ABOUT THE AUTHOR:
Dr. Rick Cohen, Creator of PureClean Performance®
Has worked as a specialist in Nutritional Medicine and Sports Performance for more than two decades. He strives to stay at the forefront of advancements in medicine, which is why he developed a number of innovative treatment programs that have successfully helped his patients enhance their sports performance as well as eliminate a variety of health problems. Dr. Cohen received his undergraduate degree with honors of distinction from Duke University in Durham, North Carolina, and his medical degree from Hahnemann Medical University in Philadelphia, Pennsylvania.